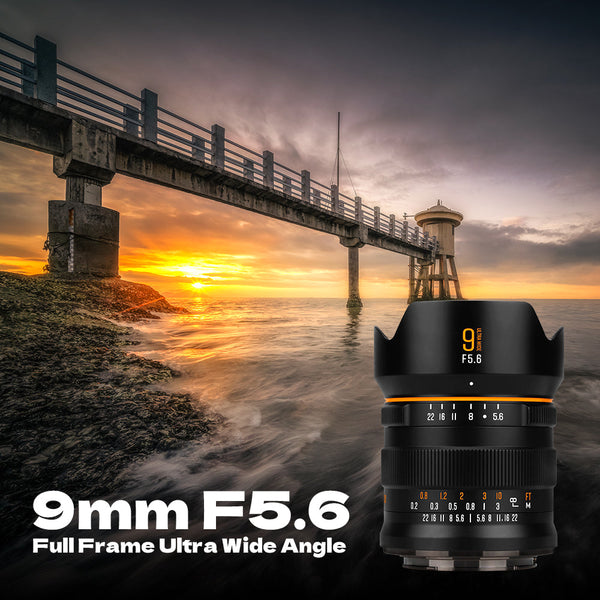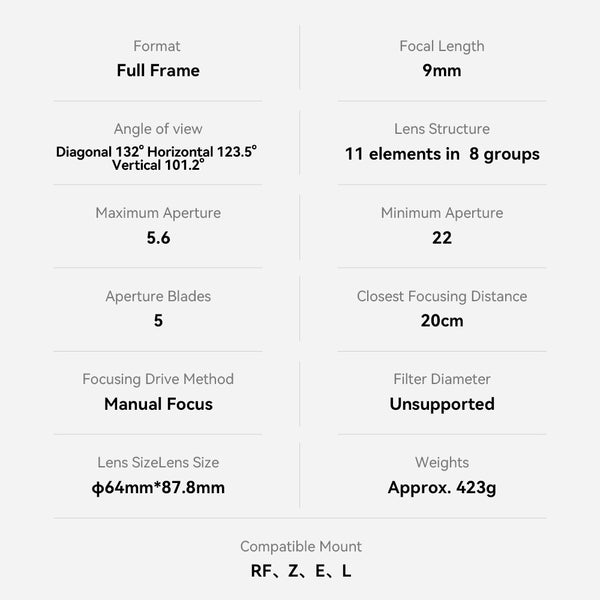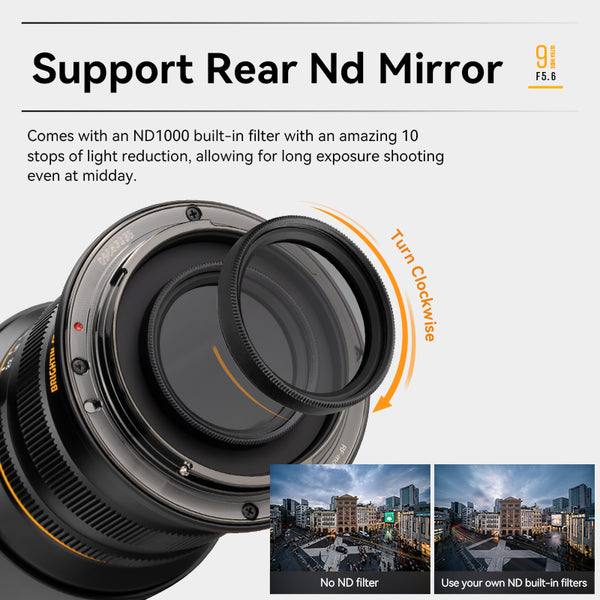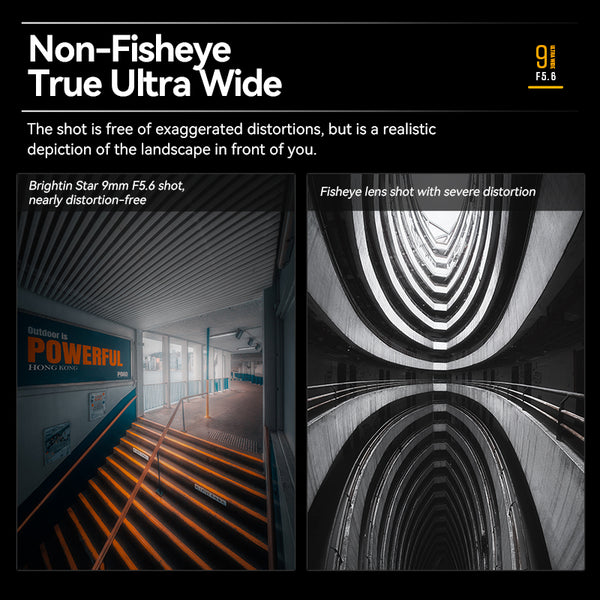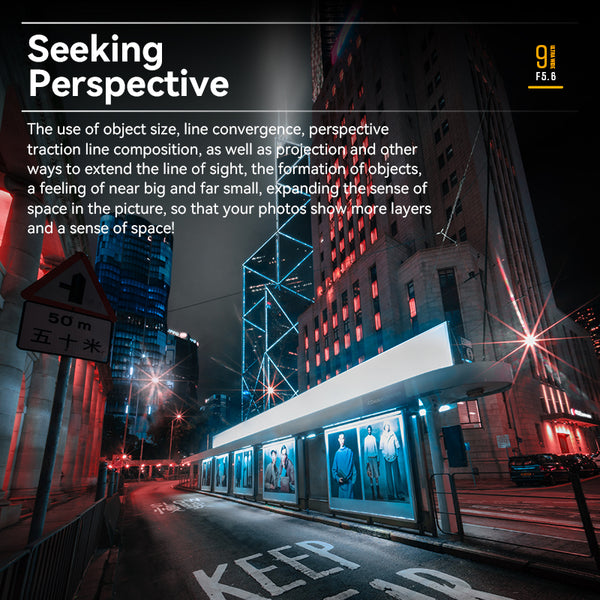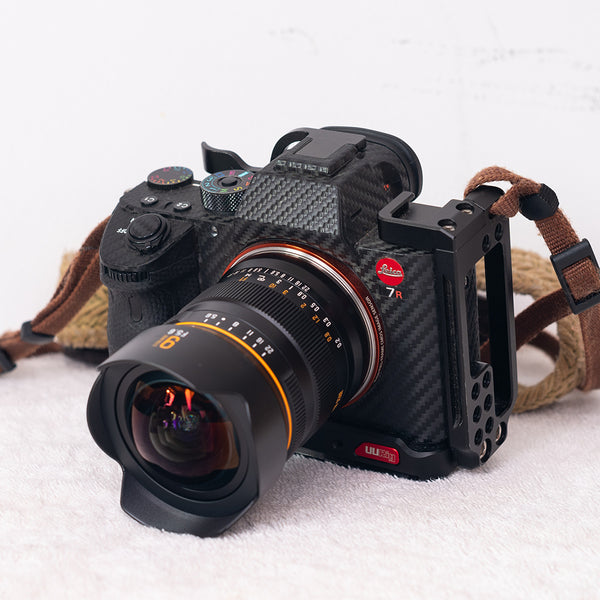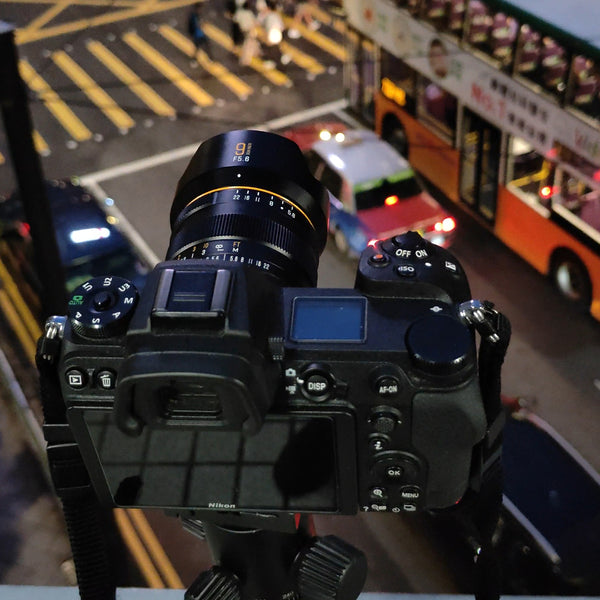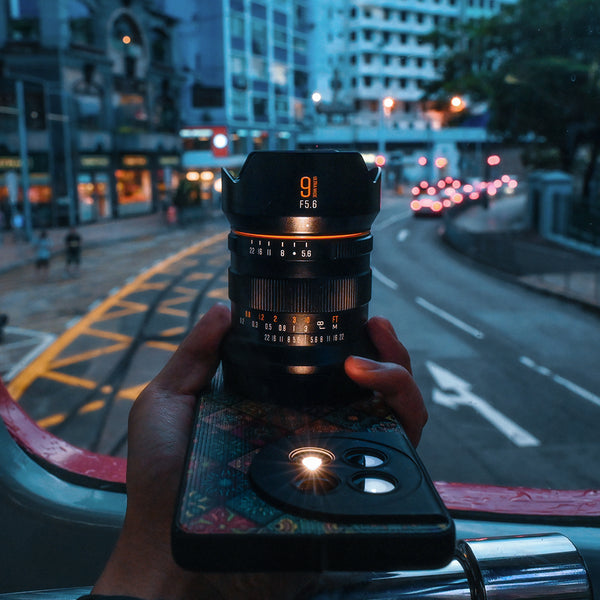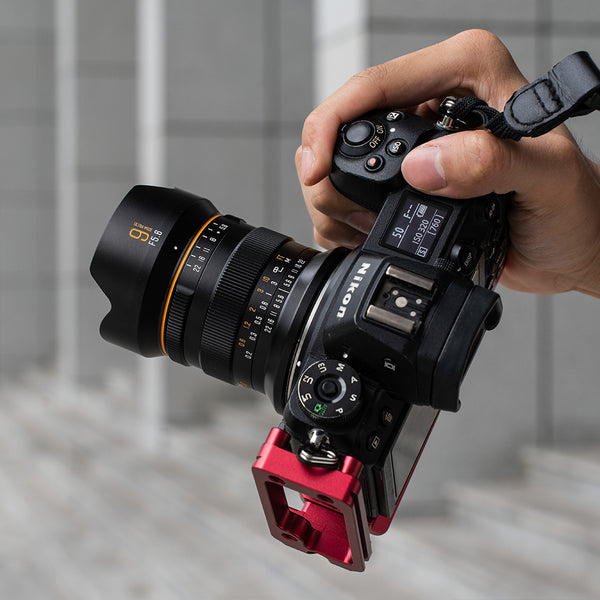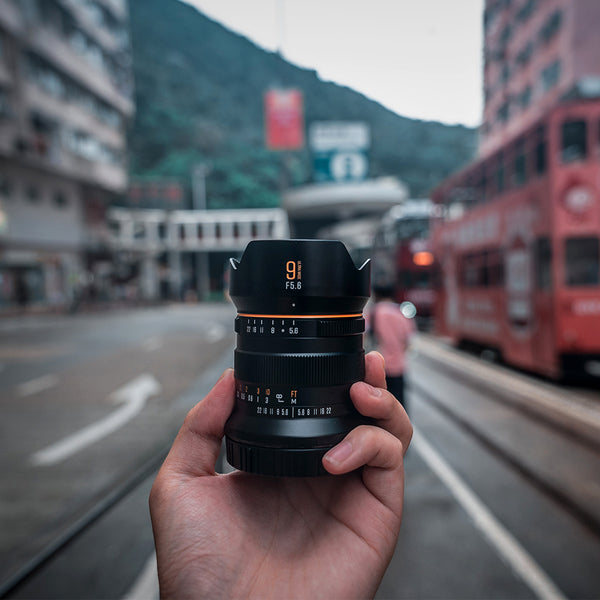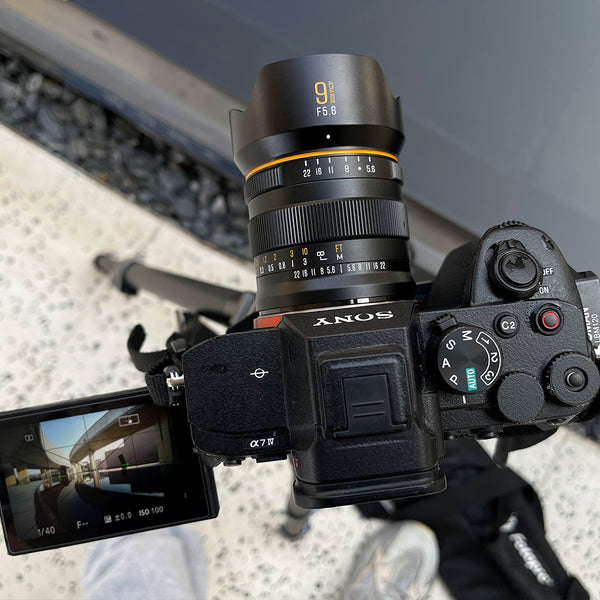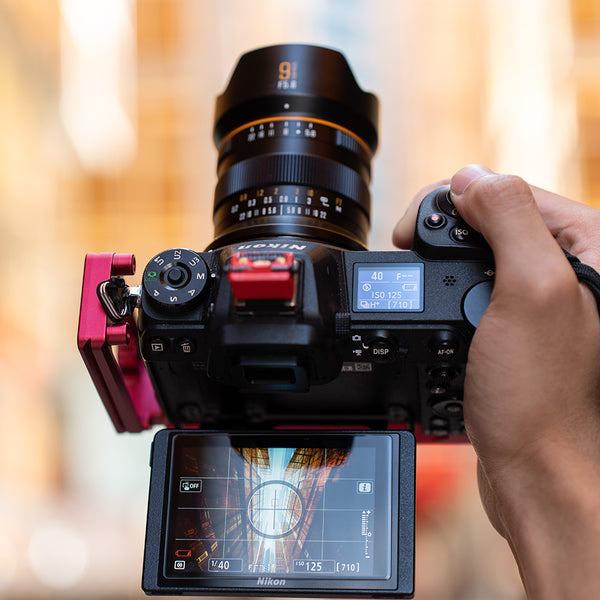 Brightin Star 9mm F5.6 Full Frame Camera Lens with ND Filter For Sony-E/Nikon-Z/Canon-RF/L mount
description

Brightin Star | Full Frame Lens

Size, weight: 64*87.8mm, 423g

Mount: Canon RF, Nikon Z, Sony mount, L mount

Scene: starlight, scenery, architecture

A non fish-eye lens with no distortion full-frame 132?? ultra-wide field of view.




[Attention Please ] In order to provide you with a satisfying experience, please make sure you've READ and UNDERSTAND the below information before purchasing. Please kindly note this Brightin Star camera lens is only used for Mirrorless Camera, NOT for SLR Camera.

[Note] This product is a manual lens without an auto-focus function. And the most important thing is to make sure you've set the "release without lens" mode, or your camera may unable to take pictures or videos. If you need any help about that please contact our customer service team directly.

9mm F5.6 is an ultra-wide-angle lens developed for full-frame mirrorless cameras. It has a 132?? ultra-wide angle. It is truly ultra-wide and is not a fisheye lens. The pictures taken have no exaggerated distortion. With an almost zero-distortion design, it will The real scenery in front of you is presented

It has an aurora circle, which can accurately control exposure, and is compact and portable.

Comes with ND1000 built-in filter, which can achieve 10 stops of light reduction, allowing long-exposure shooting even under strong sunlight.

Excellent optical structure, using 16 elements in 11 groups, equipped with two aspherical lenses, 2 ED (low dispersion) lenses, and 3 refractive glass With a closest focusing distance of 20cm, this lens has a very strong close-up capability,which, combined with a very wide angle of view, enables it to take very unique images.

The lens adopts 5 aperture blades, the light will be diffracted to produce 10 pins of asterism, when shooting night scenes, you will get a better images

Compatible Information: Fit Sony E Mount Lenses: FS7, FS7M2, FS5, FS5M2K A7, A7II, A7R, A7RII, A7S, A7SII, A7III, A7RIII

Fit Sony E Mount Lenses: A3000, A6500, A6300, A6400, A6000, A5100, A5000 NEX-3, NEX-3N, NEX-3R, NEX-C3, NEX-F3K, NEX-5K, NEX-5, NEX-6, NEX-7, NEX-5N, NEX-5A, NEX-5T, NEX-5C, NEX-5R

Fit Canon RF Mount Lenses: EOS-R, EOS-R5, EOS-R6, EOS-R3 EOS-RP

Fit Nikon Z Mount Lenses: Z5, Z6, Z6II, Z7, Z7II, Z9

#Brightin Star#Brightin Star 9mm F5.6#Wide Angle Lens#Nikon Z Mount Lenses#Canon RF Mount Lenses#16mm Wide Angle Lens#Full Frame Lenses#Wide Angle Camera Lens#Wide Angle Lens For Canon#Full Frame Lens For Sony#Wide Angle Lens 9mm F5.6#Camer Lenses#Lens For Canon#Lens For Fuji#Lens For Sony#Lens For Nikon
Share
View full details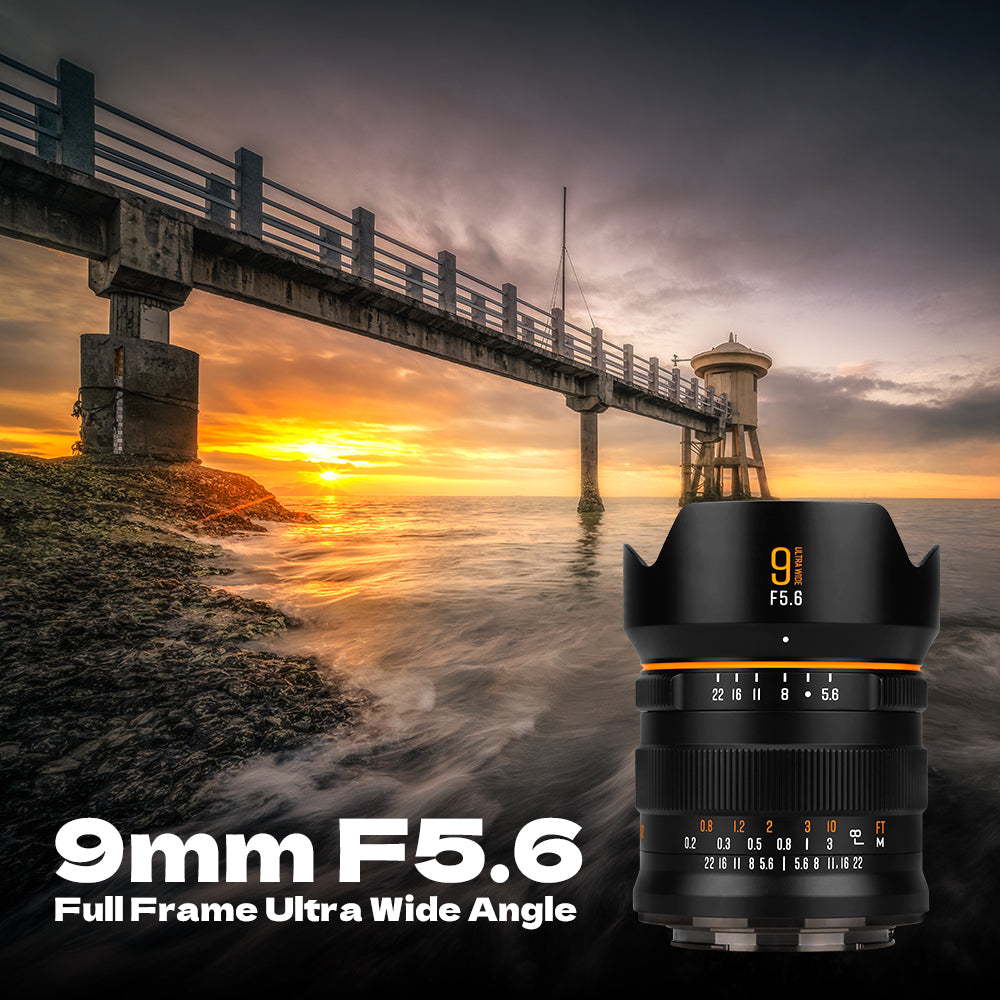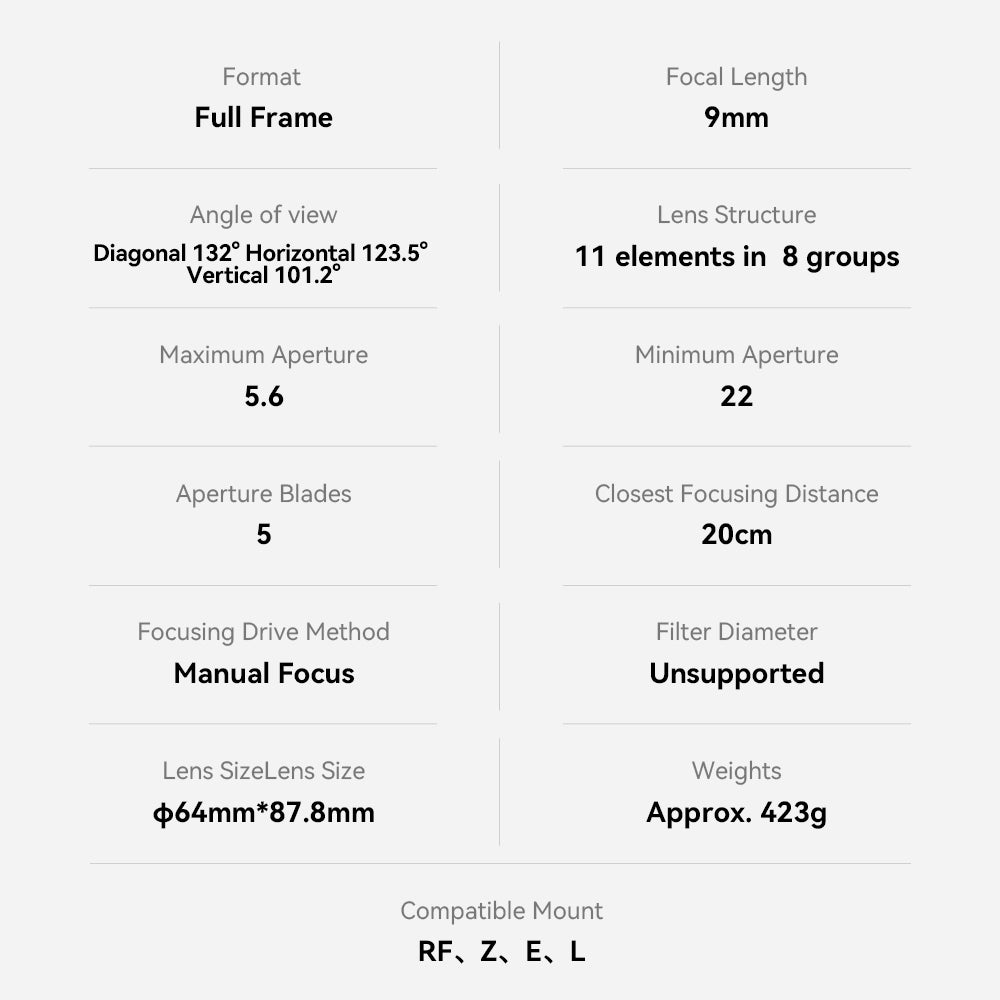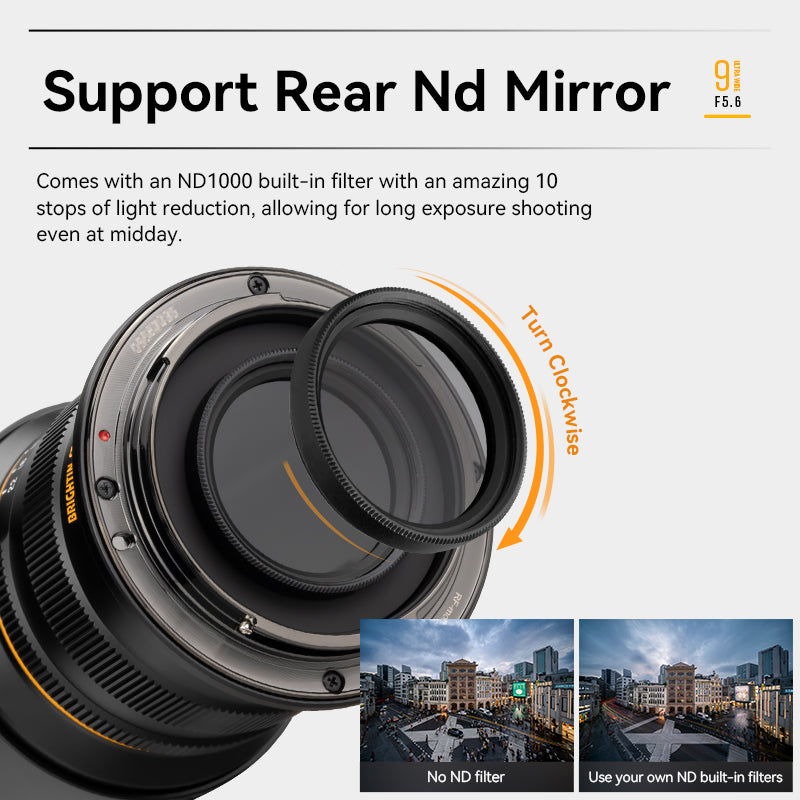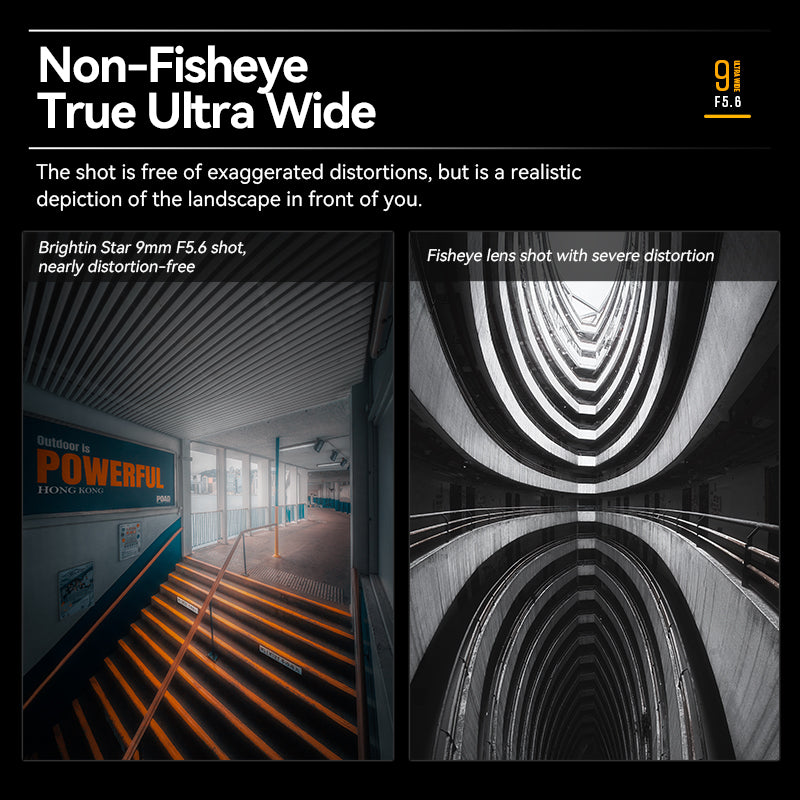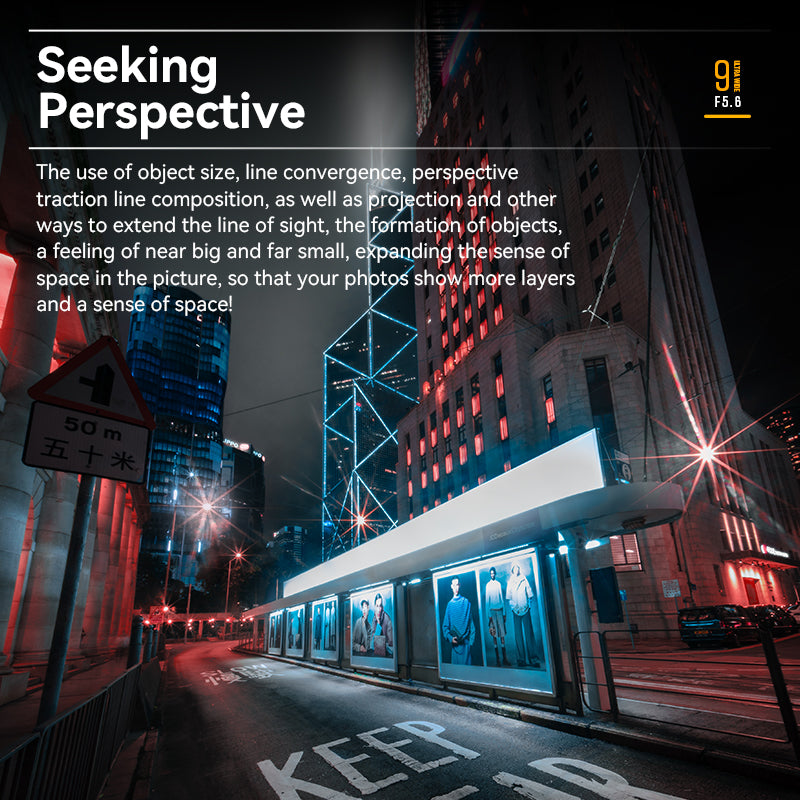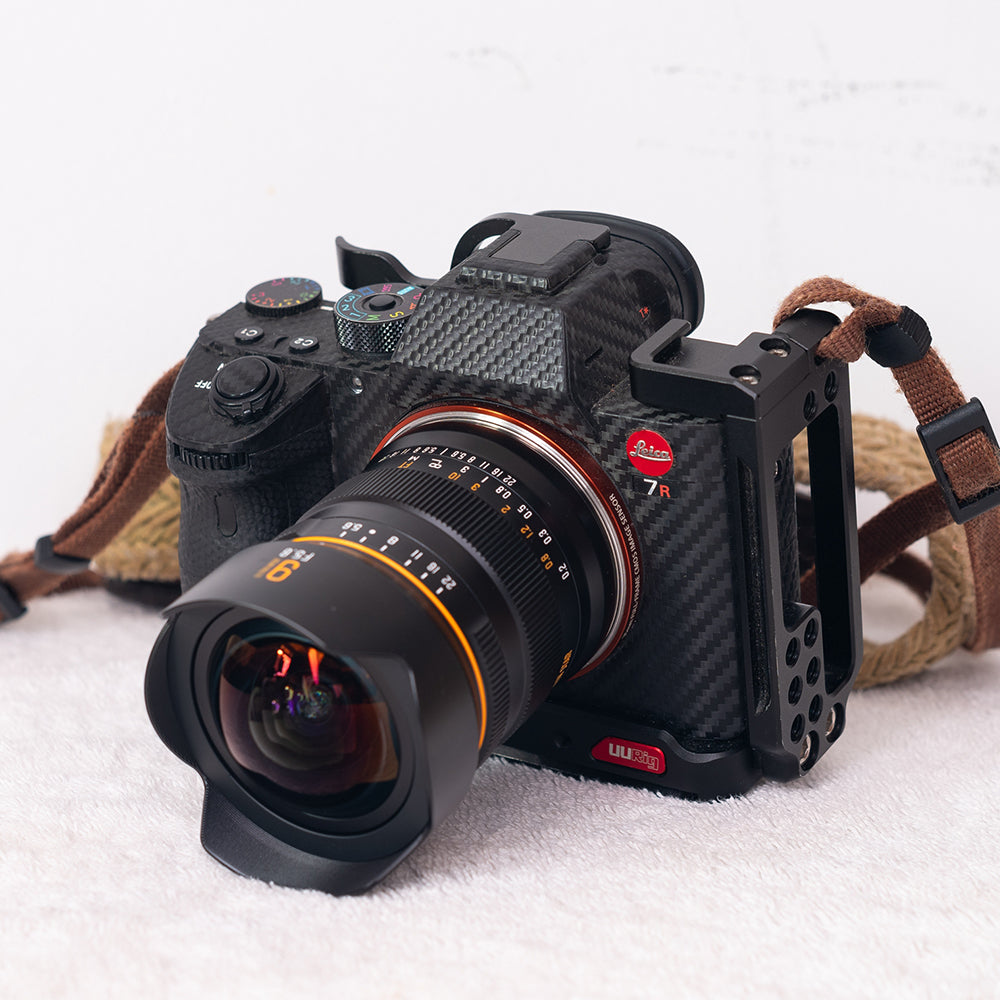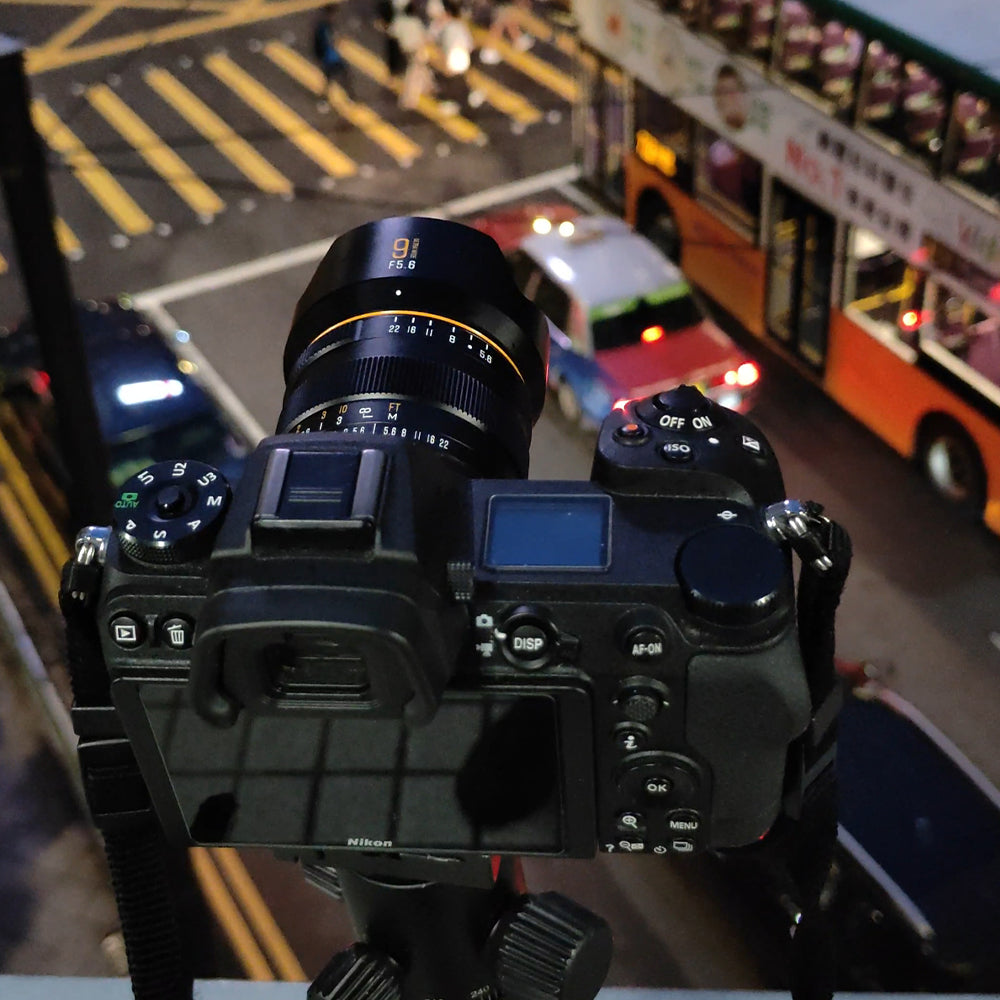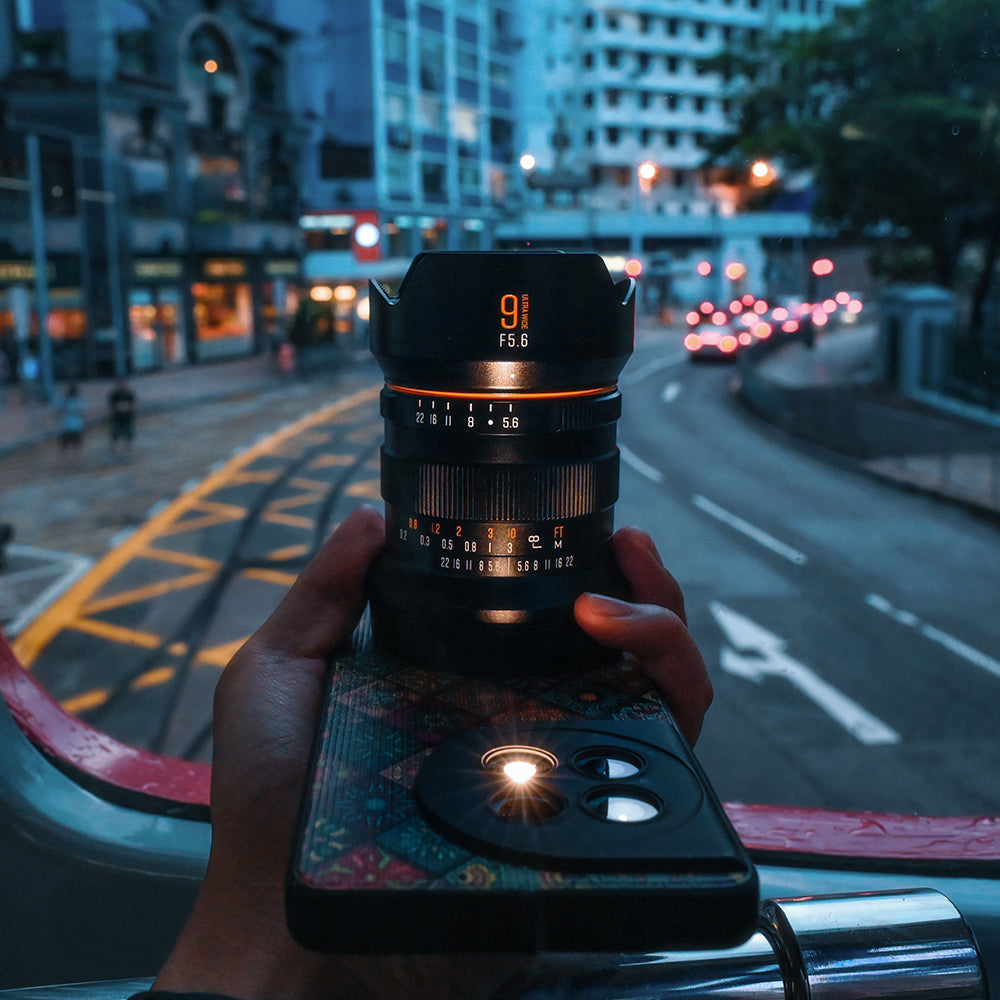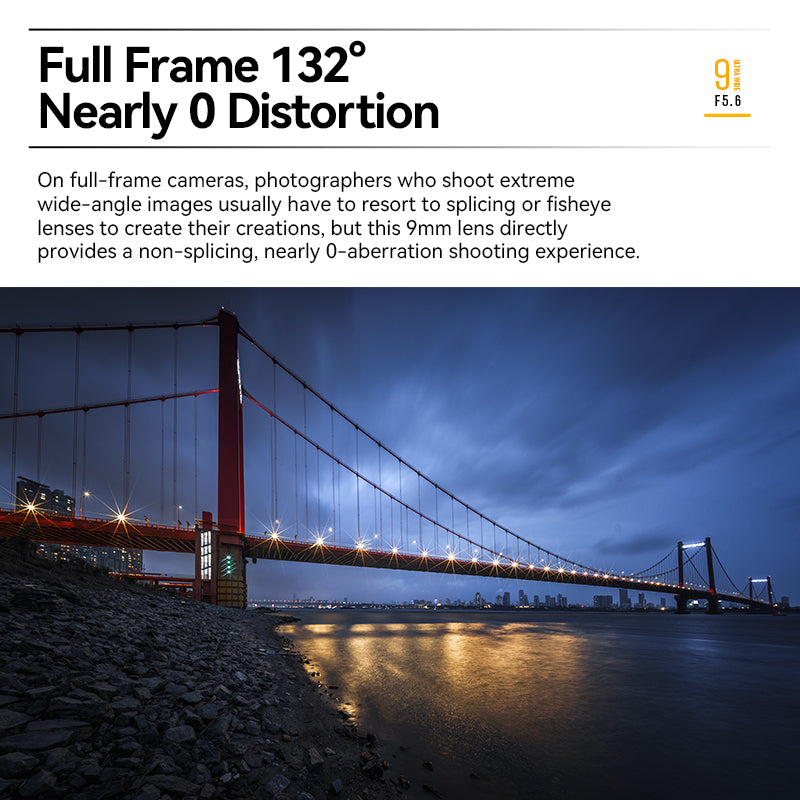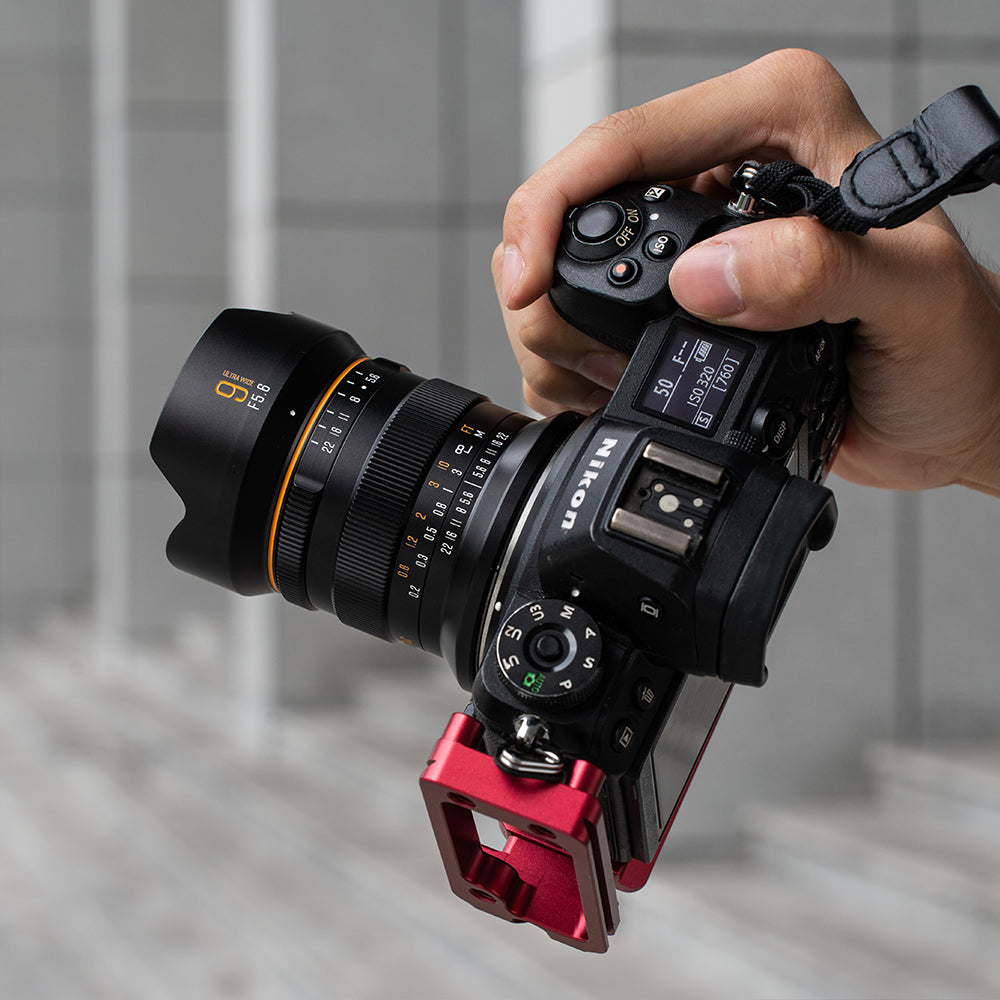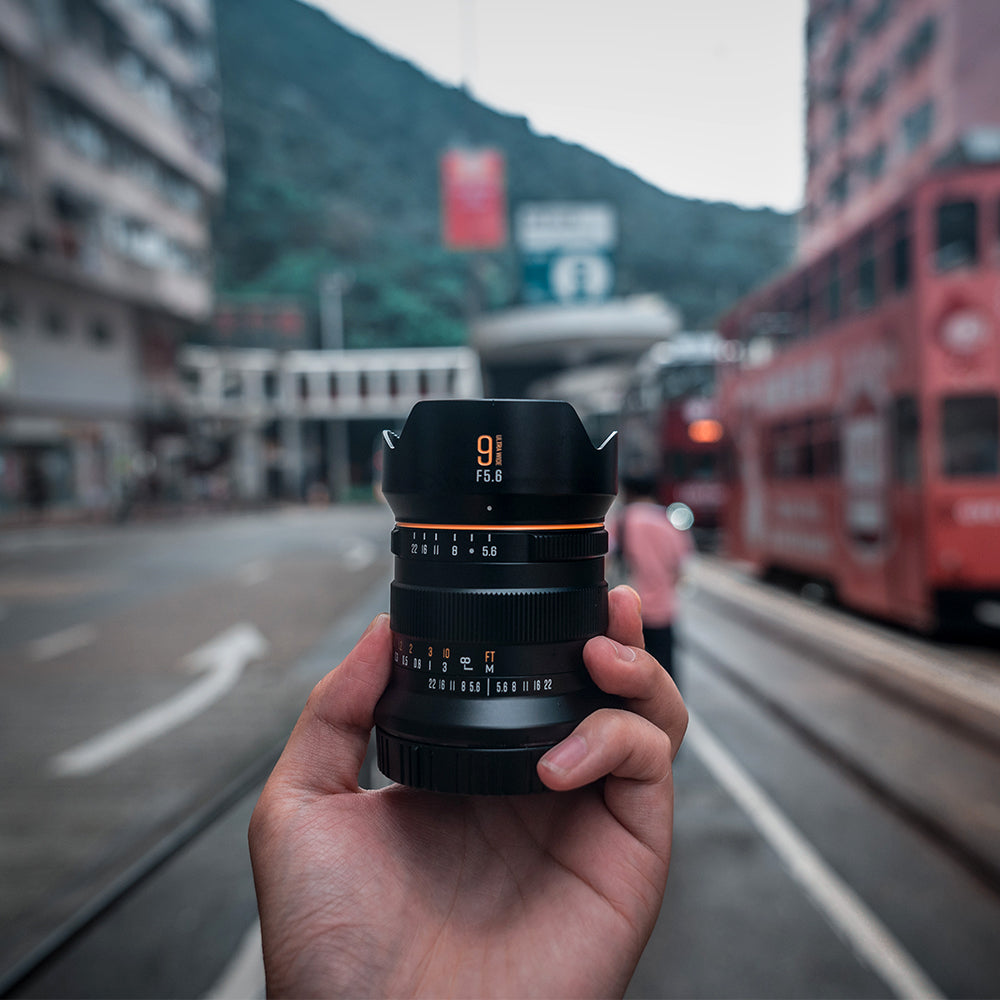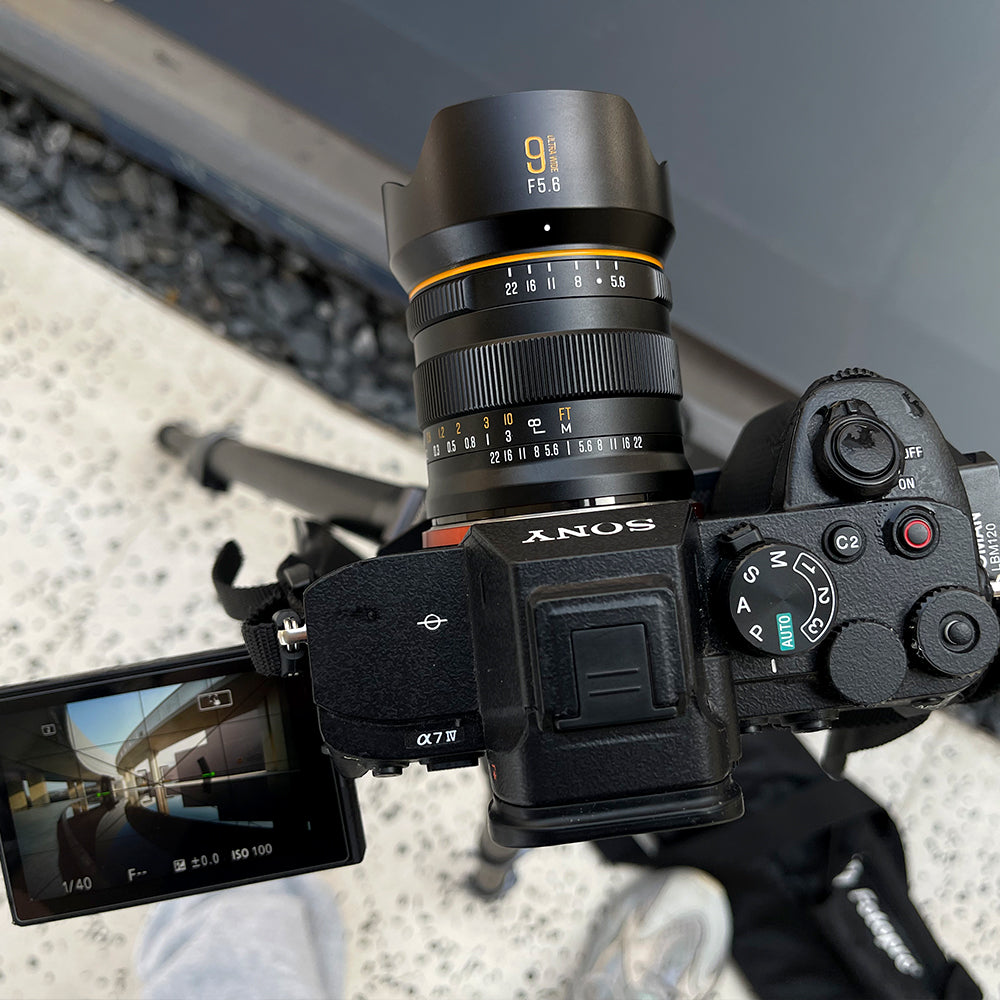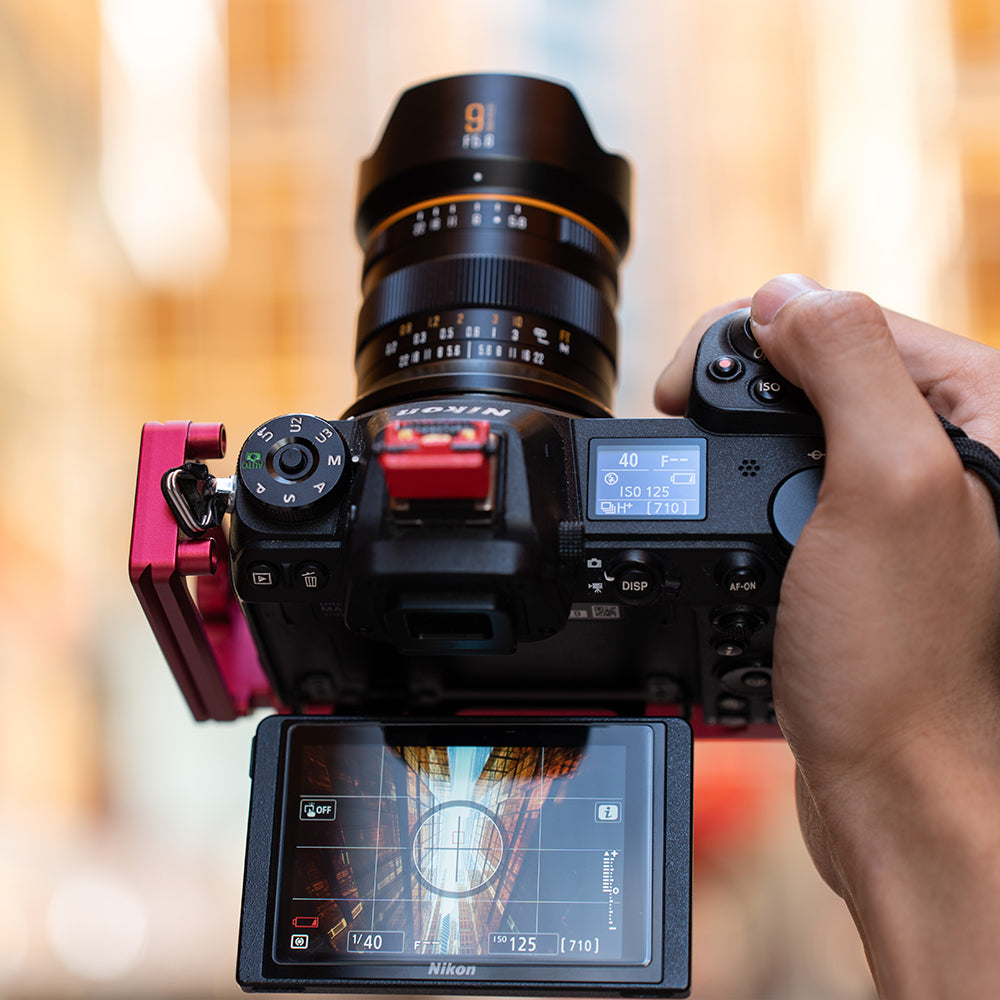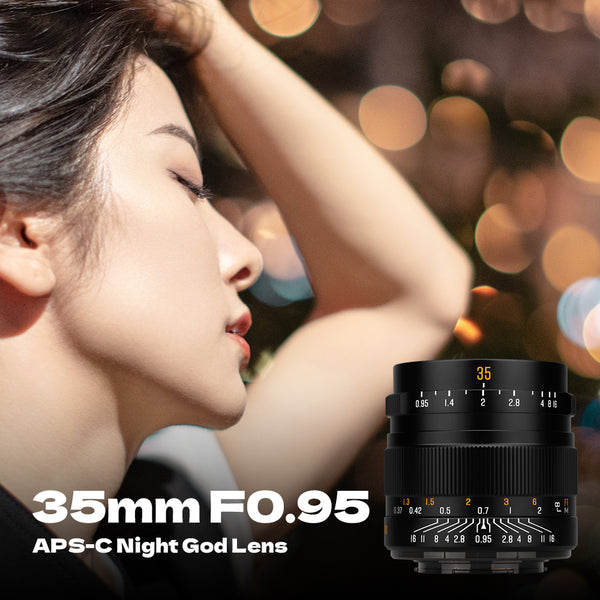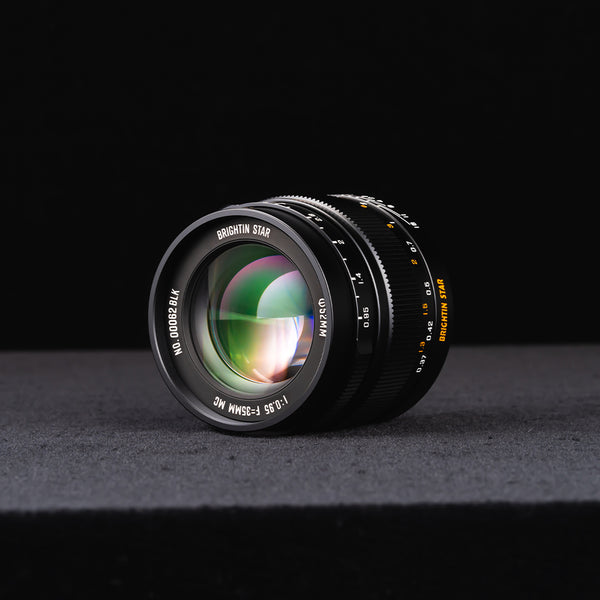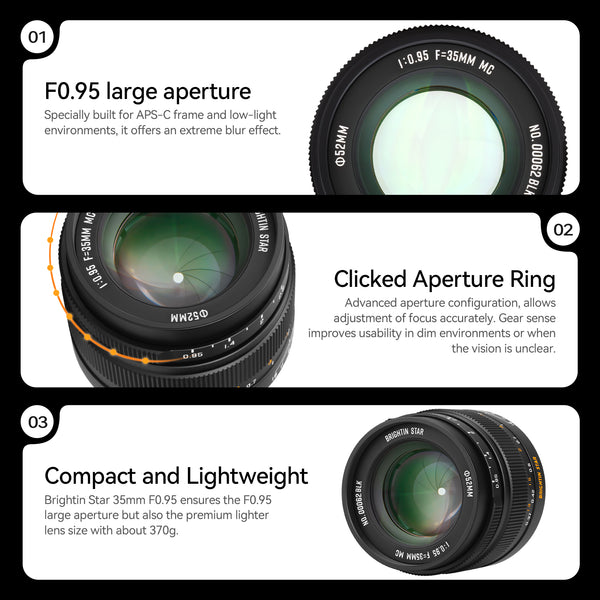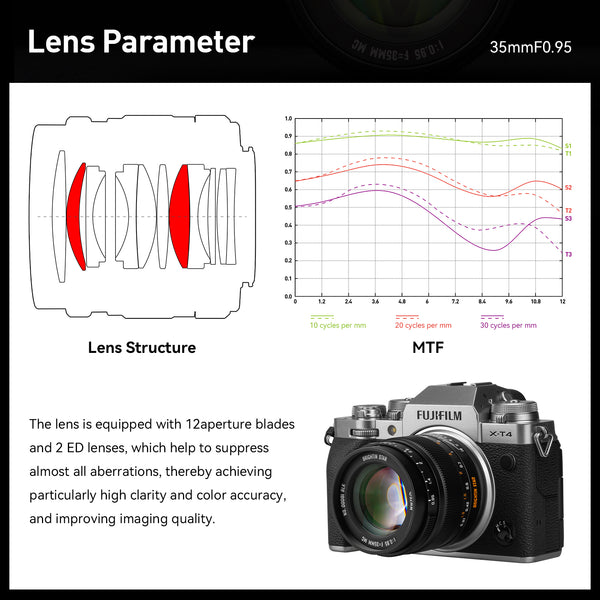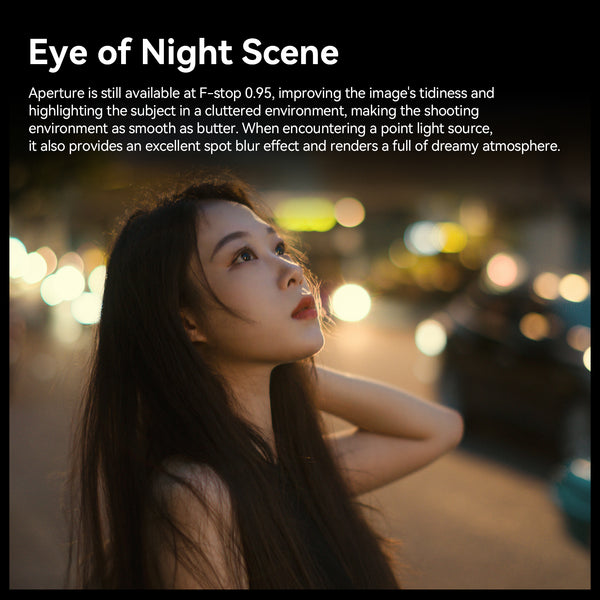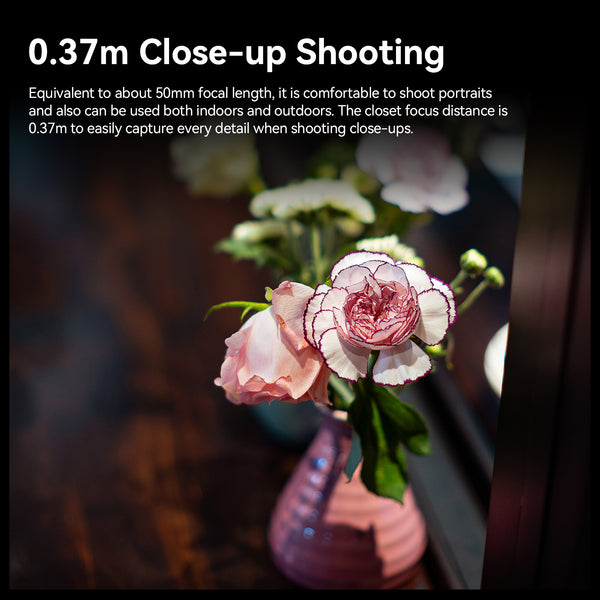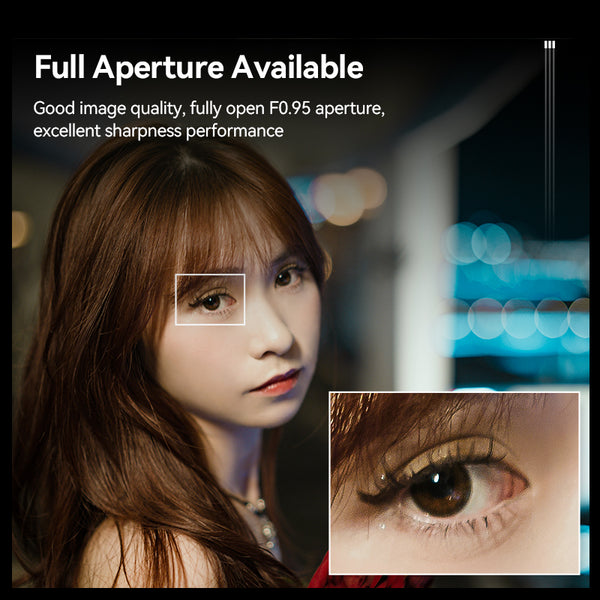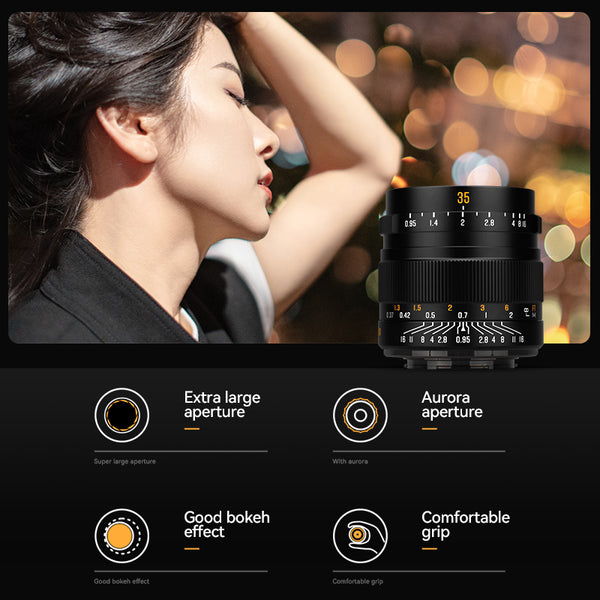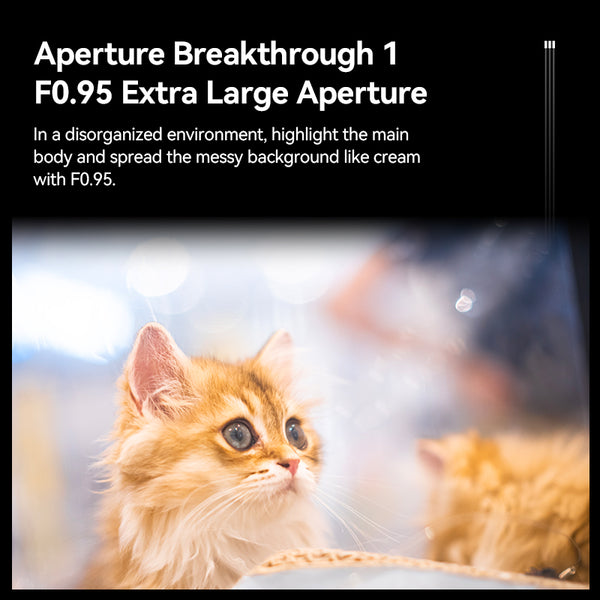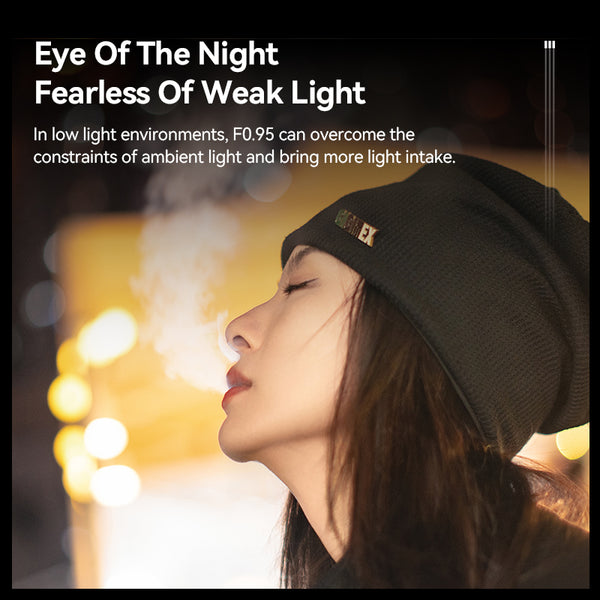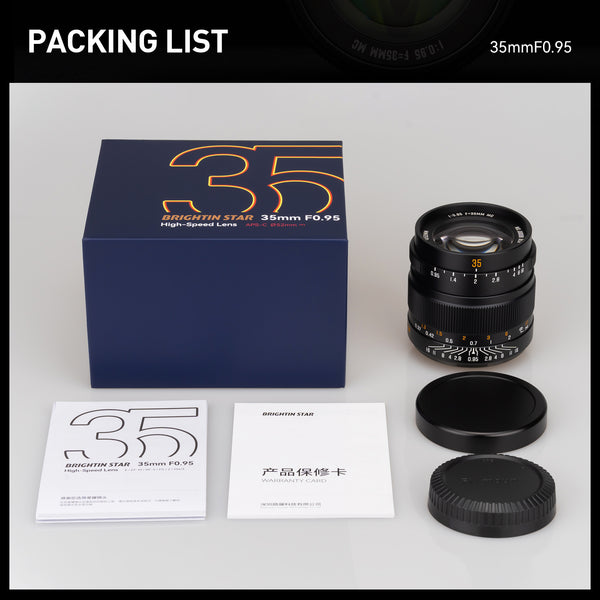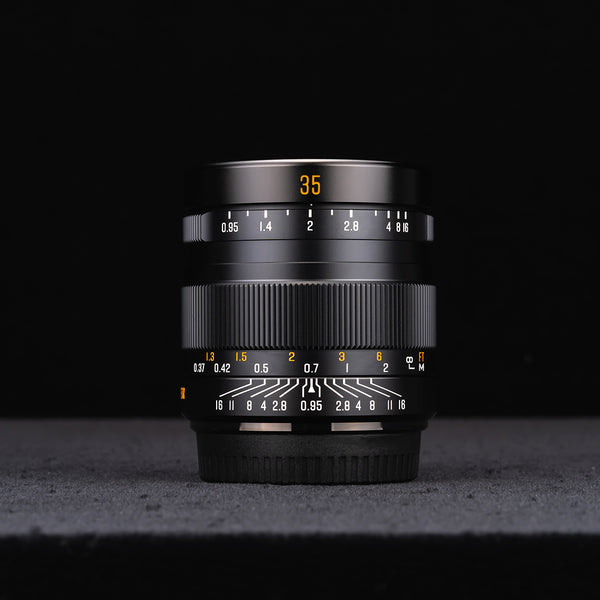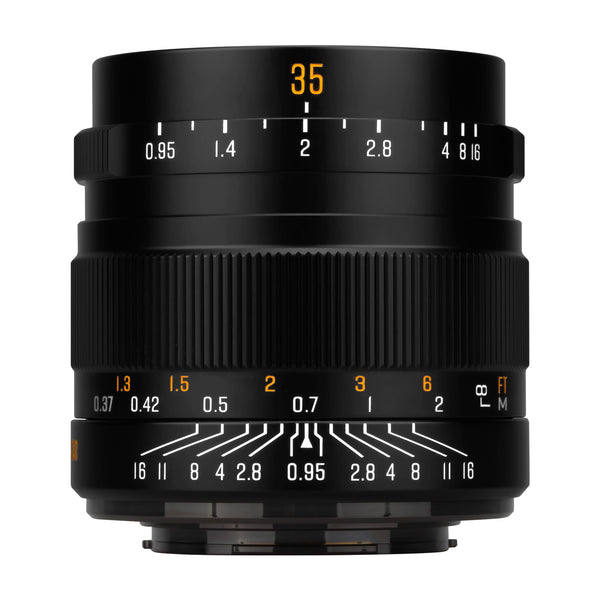 Brightin Star 35mm F0.95 Night God Portrait Star Lens Suitable For Fuji X/Canon M/RF /M43/Sony E/Nikon Z Mount
SKU:BS-35095-CNB-N
description

Size, weight: 62*62mm, 368.6g

Mount: Canon EOS-M/RF, Nikon Z, Sony E, M4/3, Fuji X

Scenes: portraits, food, cute pets, still life

F0.95 super large aperture ensures light intake for night scenes, with aurora aperture for precise control




[Please Note] In order to provide you with a satisfactory experience, please ensure that you have read and understood the following information before purchasing. Please note that this Brightin Star camera lens is for mirrorless cameras only, not for DSLR cameras.

[Note] This product is a manual lens and does not have autofocus function. The most important thing is to make sure you have Lensless Release mode set up, otherwise your camera may not be able to capture photos or videos. If you need any assistance, please contact our customer service team directly.

[High configuration] It has aperture, precise control, and high-end lens configuration, which can better control exposure and blur.

[Excellent Design] The all-metal lens body is made of aviation aluminum, which has good texture and corrosion resistance. It also adopts the engraving of the movie lens, which is more beautiful overall and has a better grip.

Multi-layer coating, the lens uses a multi-layer coating process to effectively reduce reflection, improve light transmittance, and suppress the generation of glare ghosts

[Compatible Information]

Canon EOS-M Mount: M M2 M3 M5 M6 M6II M10 M100 M50

Sony E Mount: FS7 FS5M2K A7 A7II A7R A7S A7SII A7III A7RIII A3000 A6500 A6300 A6400 A6000 A5100 NEX-3 NEX-C3 NEX-F3K NEX-5K NEX-5 NEX-6 NEX-7 NEX-5N NEX-5A NEX-5T NEX-5C NEX-5R

Fujifilm X Mount: X-PRO1 X-PRO2 X-E1 X-E2 X-E3 X-H1 X-T1 X-T10 X-T2 X-T3 X-T20 X-T30 X-T100 X-A1 X-A10 X-A2 X-A3 X-A5 X-A20 X-M1

M4/3 Mount: Panasonic G1 G2 G3 G5 G6 G7 G9/ GH1 GH2 GH3 GH4 GH5 GH5S/ GM1 GM5 GM7 GX1 GX7 GX8 GX9 GX85/ GF1 GF2 GF3 GF5 GF6 GF7 GF8 GF9 GF10

M4/3 Mount: Olympus EPM1 EPM2/ E-P1 E-P2 E-P3 E-P5/ E-M1 E-M1 a?-?E-M5 E-M5 a?-?E-M10 E-M10 a?-?E-M10 a?-?E-PL1 E-PL2 E-PL3 E-PL5 E-PL6 E-PL7 E-PL8 E-PL9

The brand name listed herein are for reference purposes only, Brightin Star is an independent brand.



Share
View full details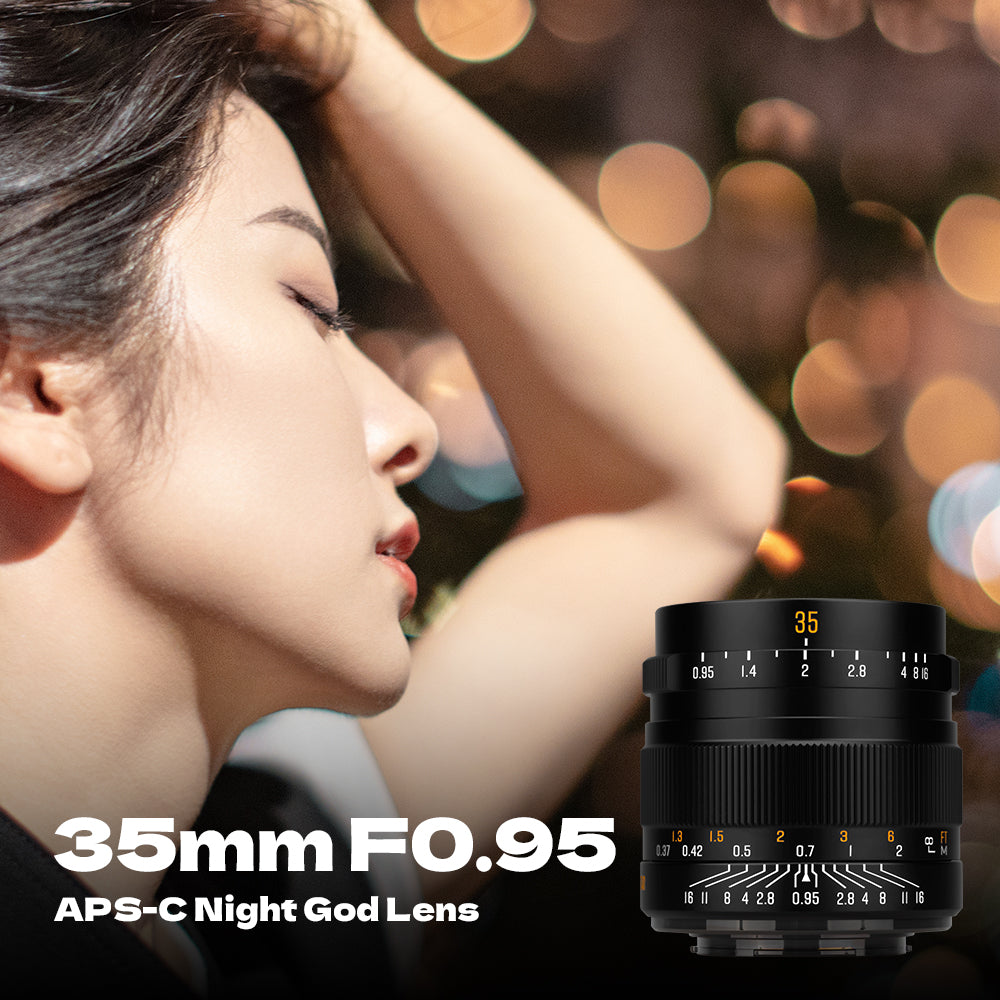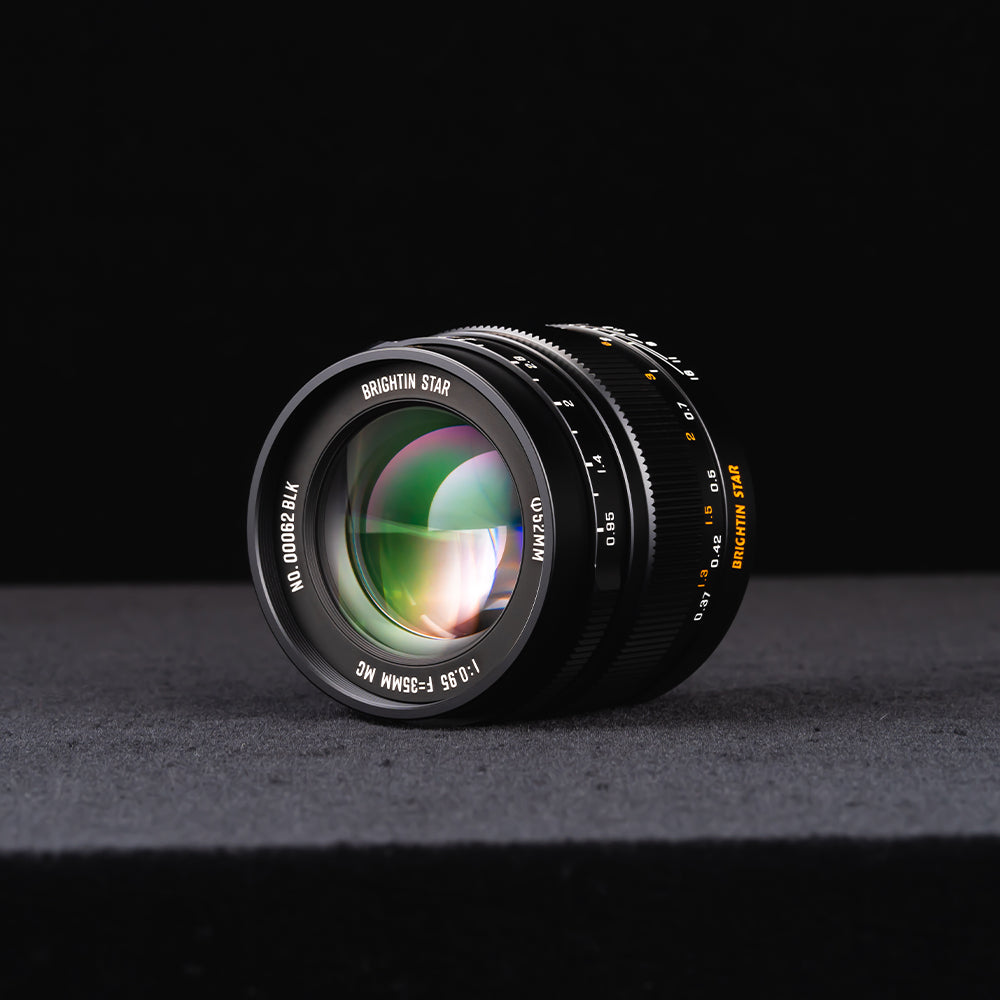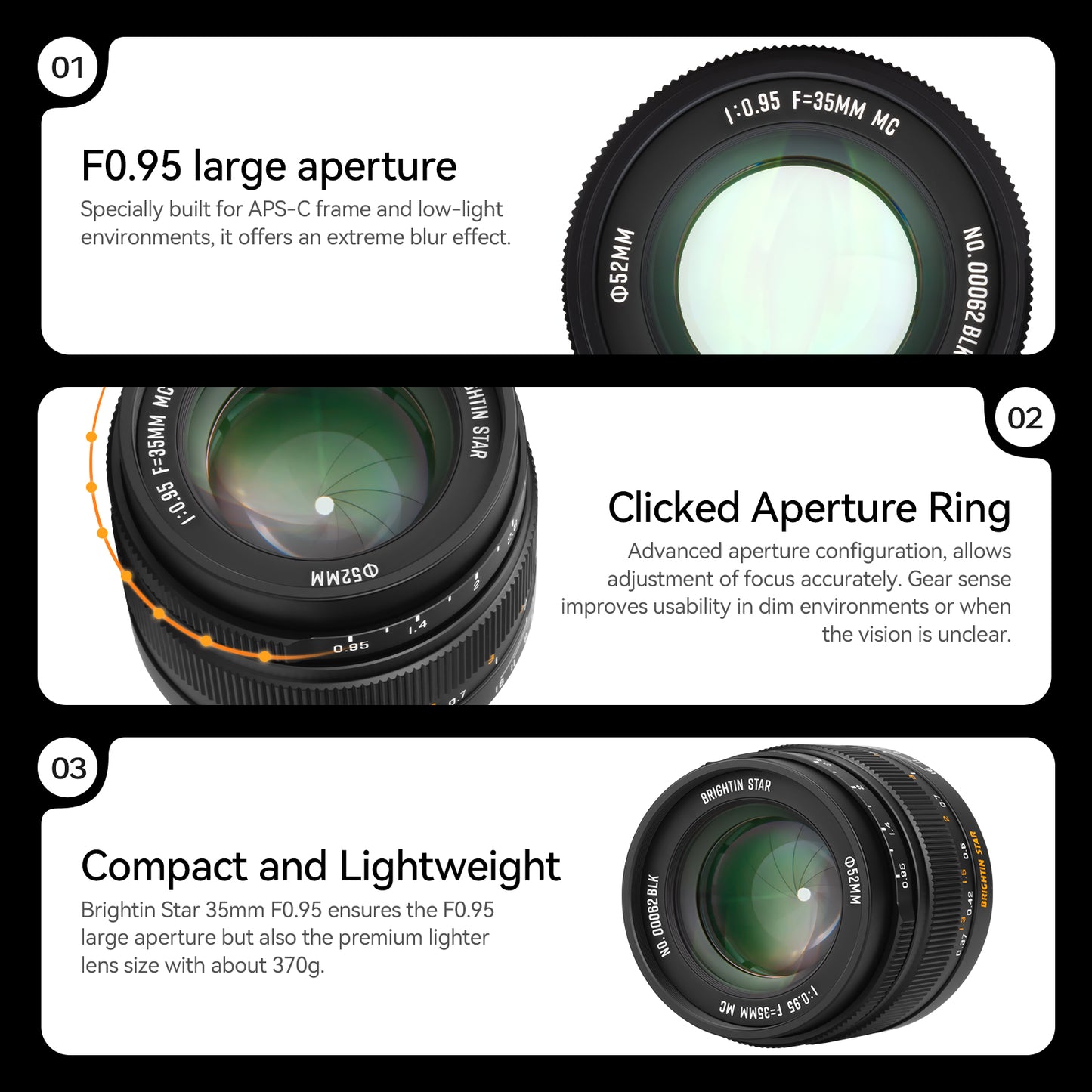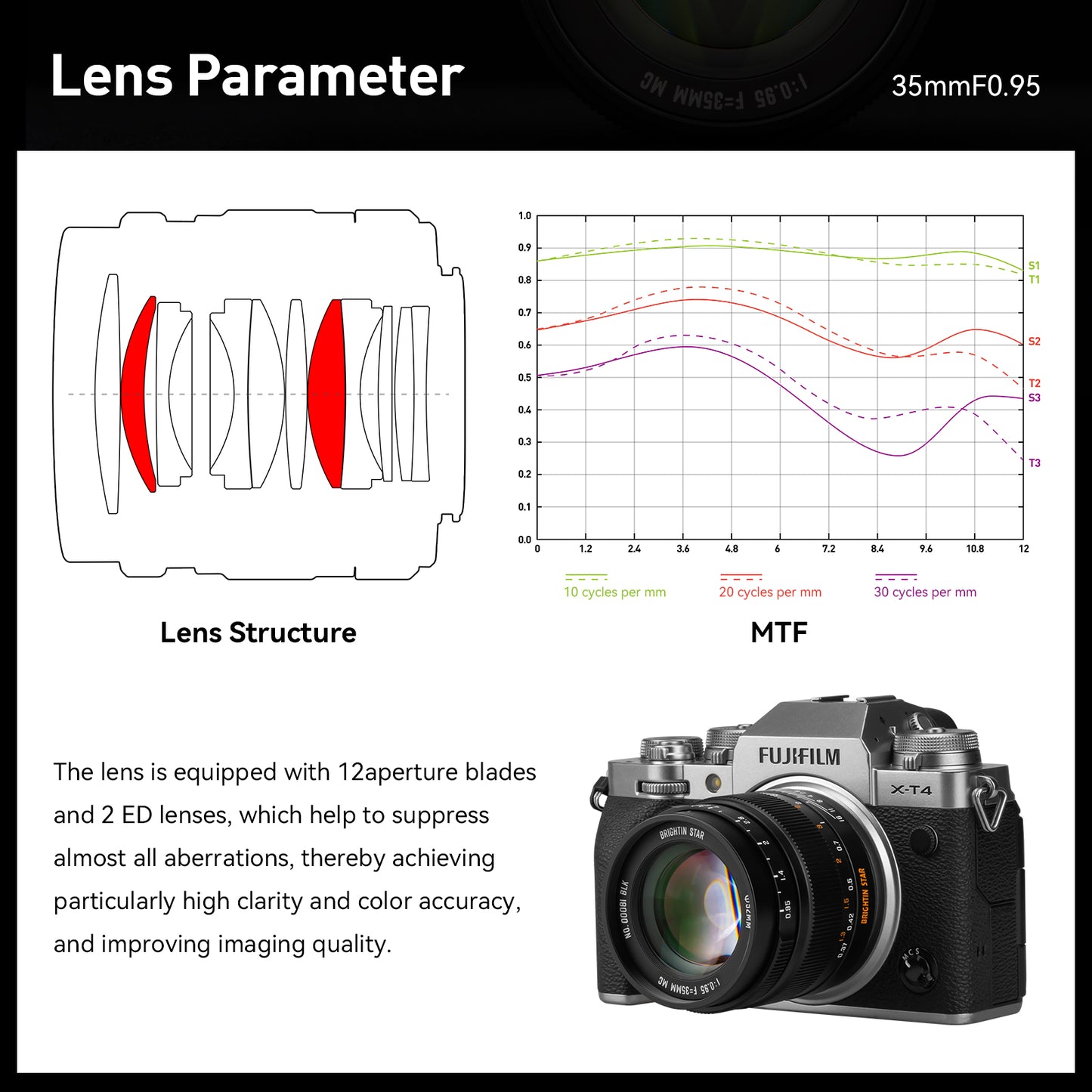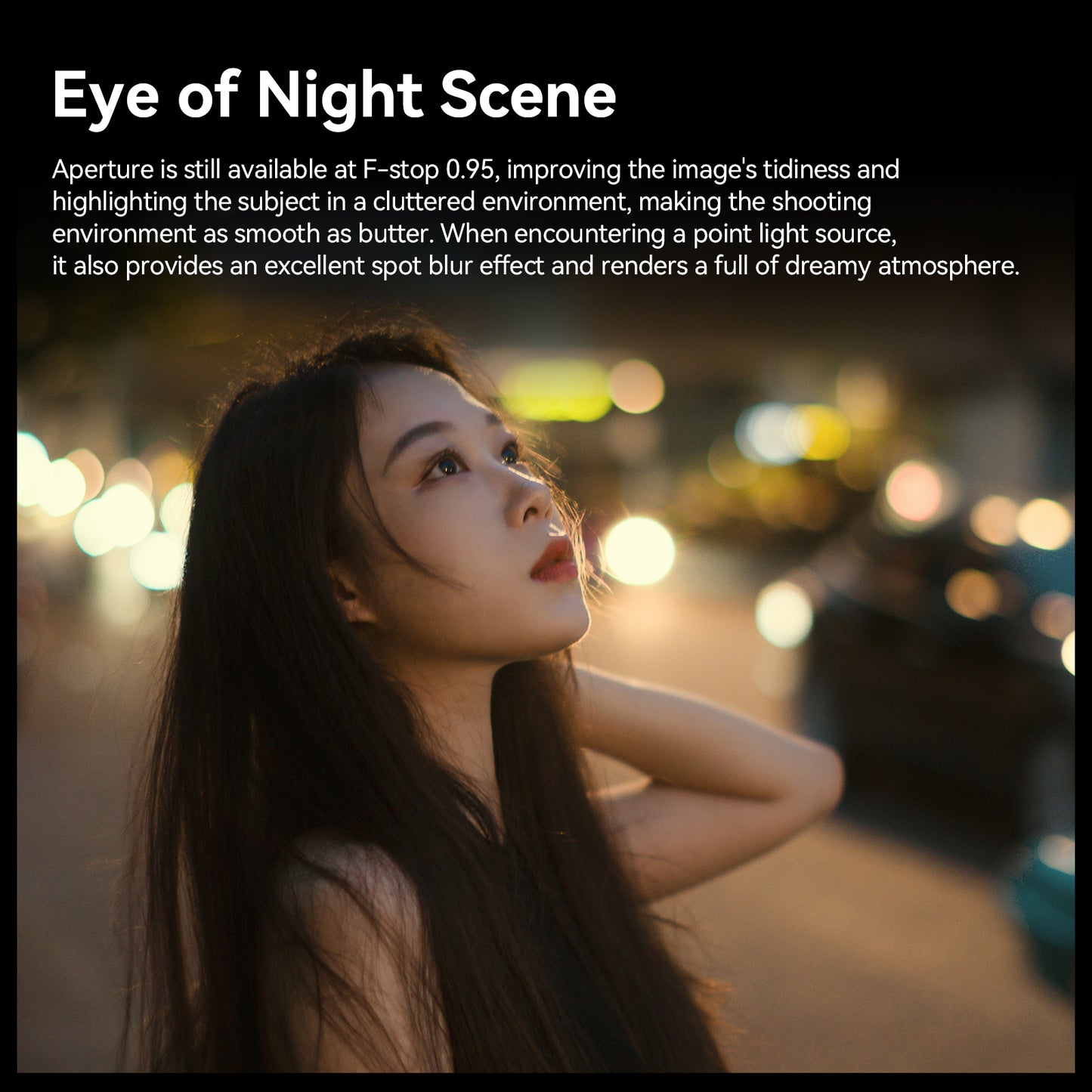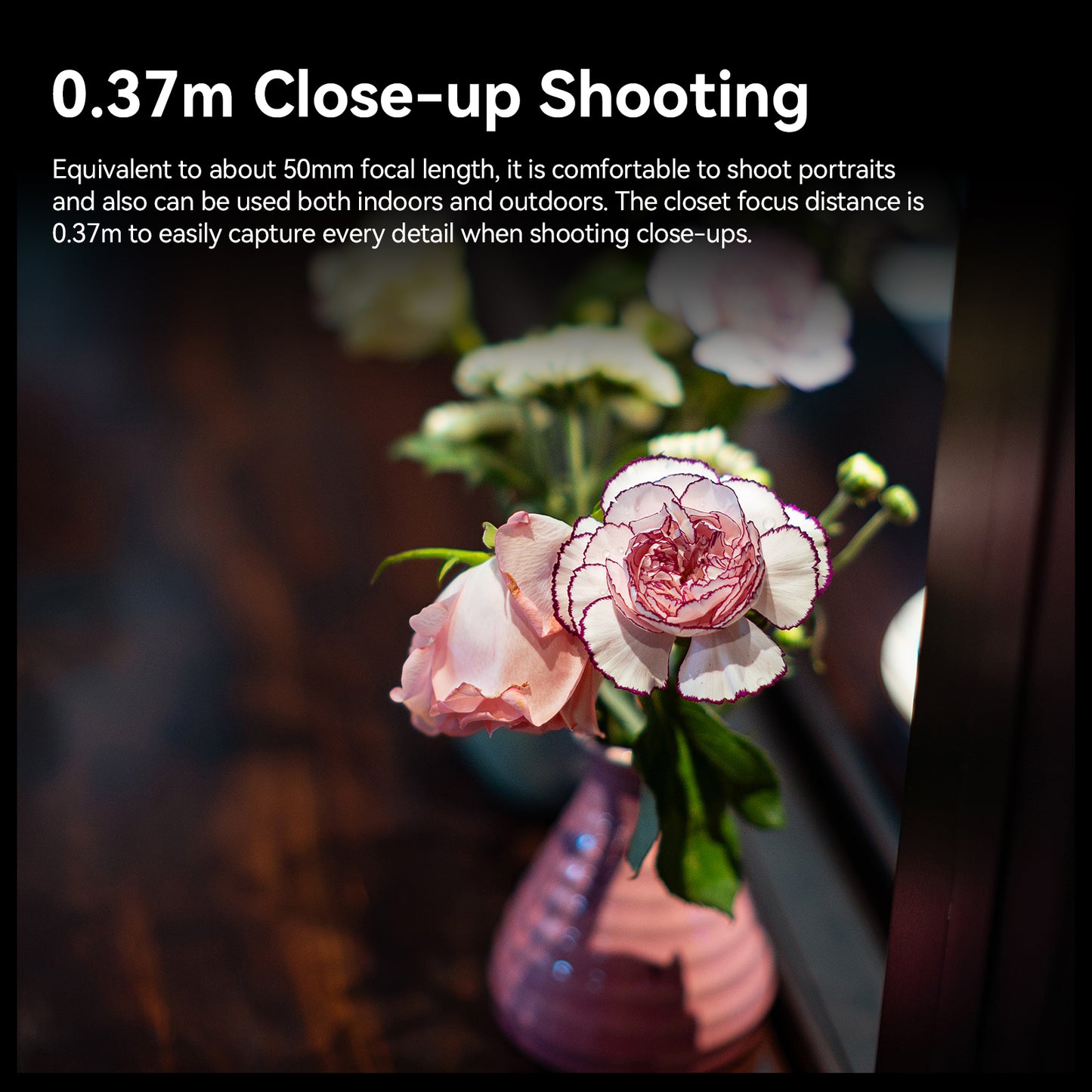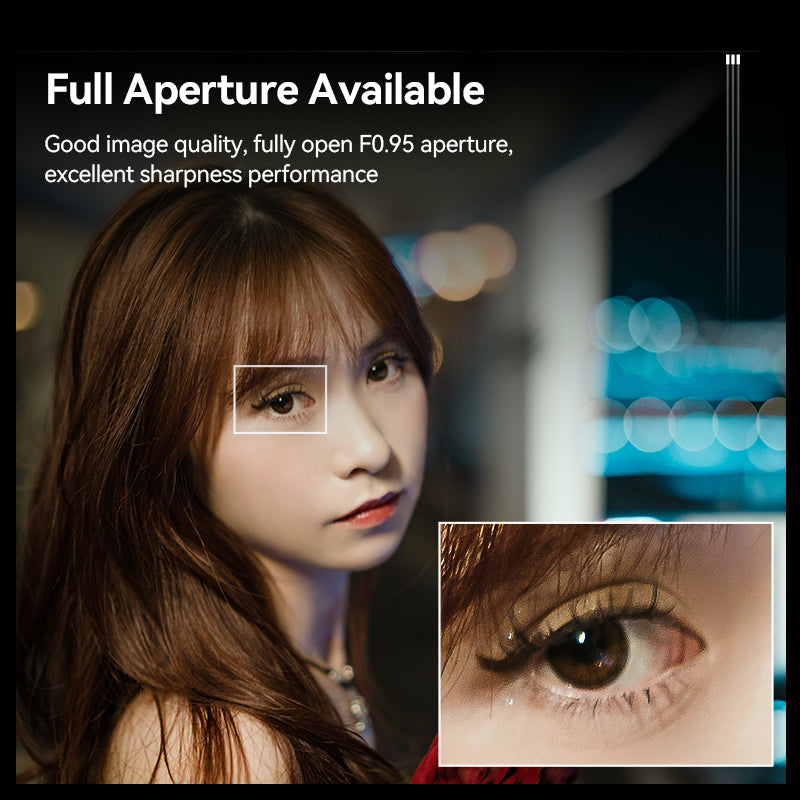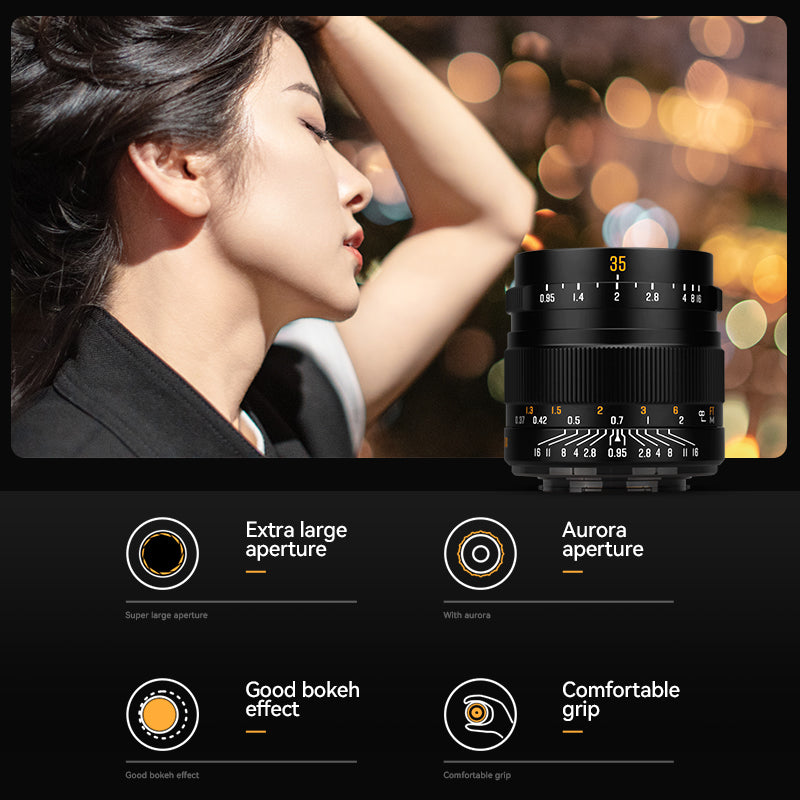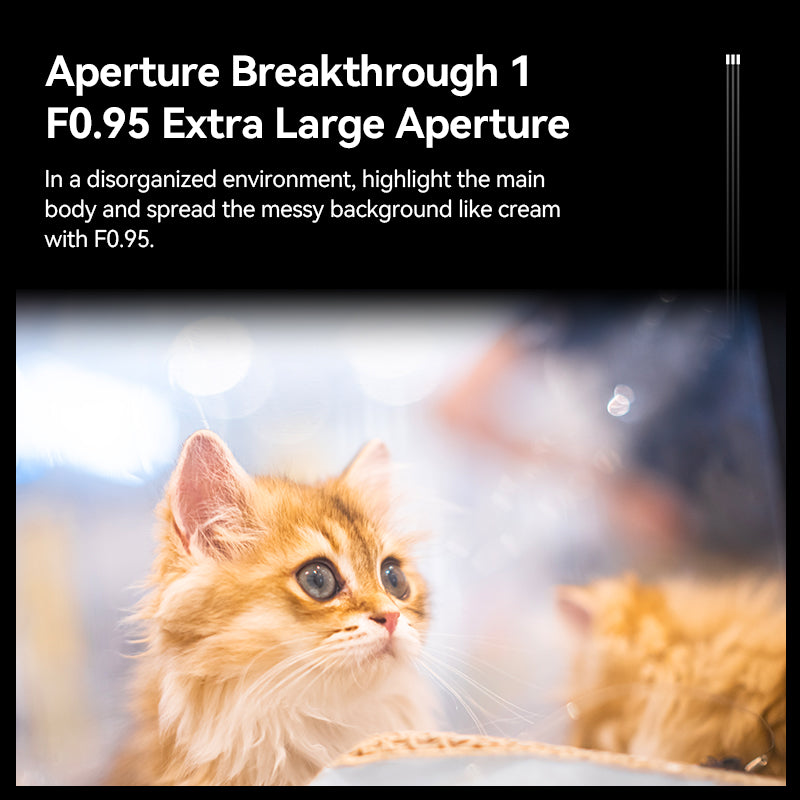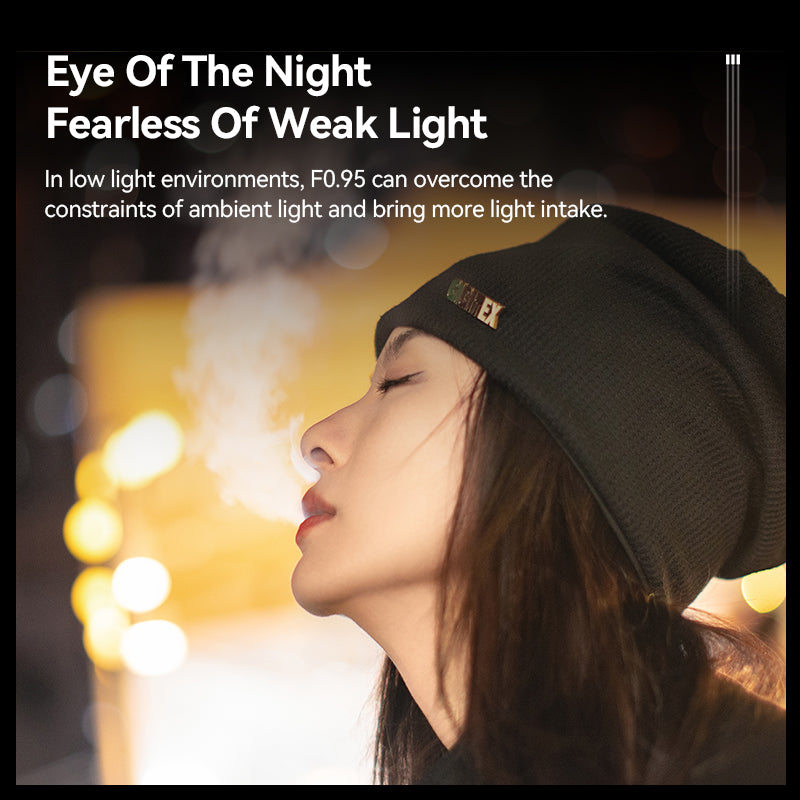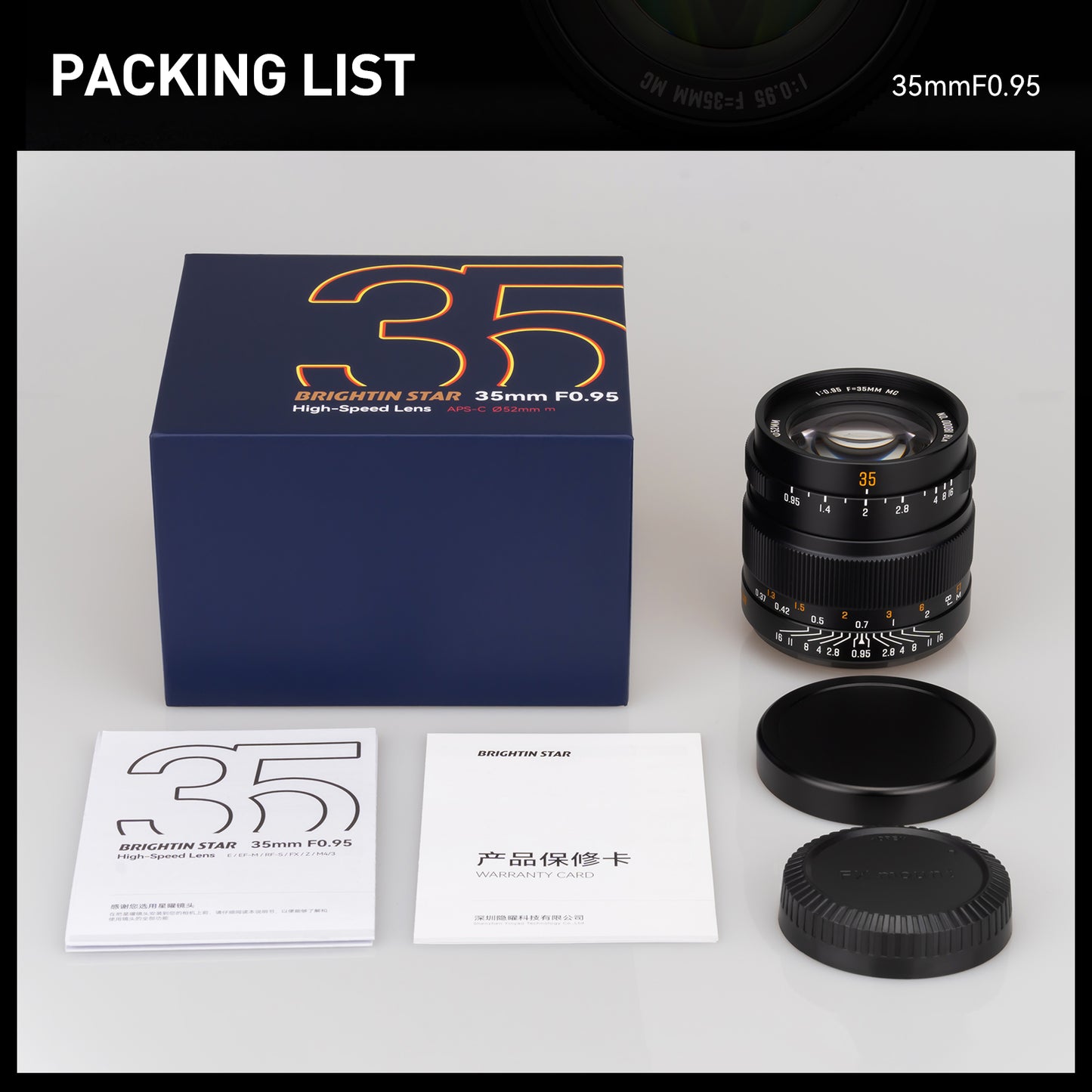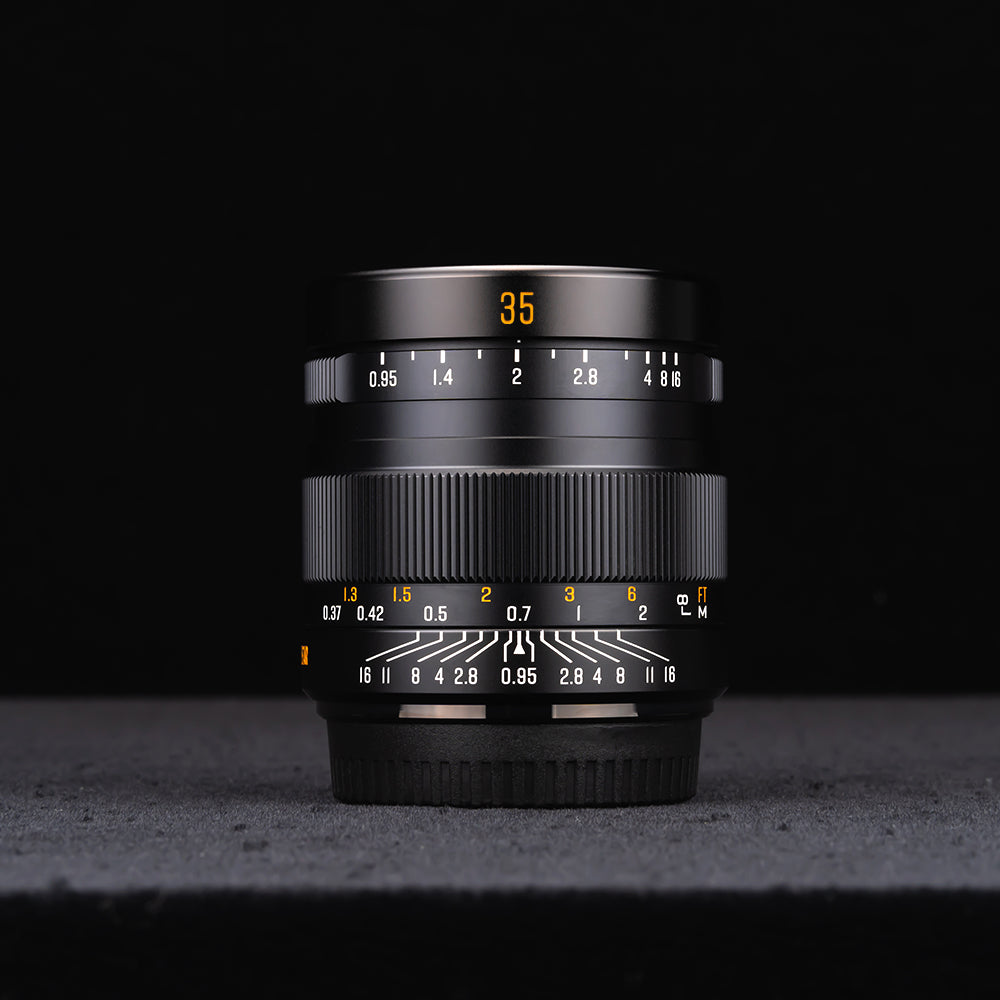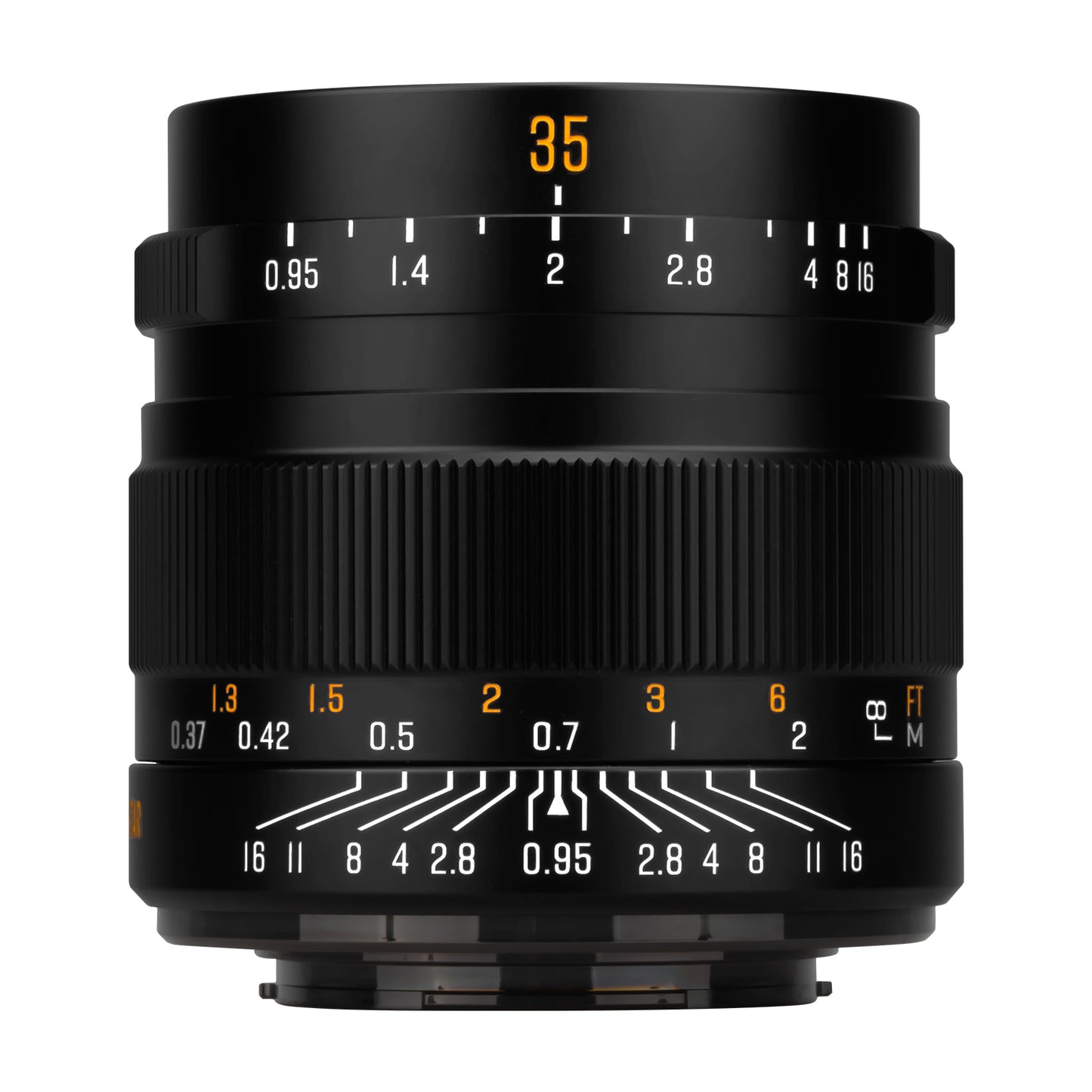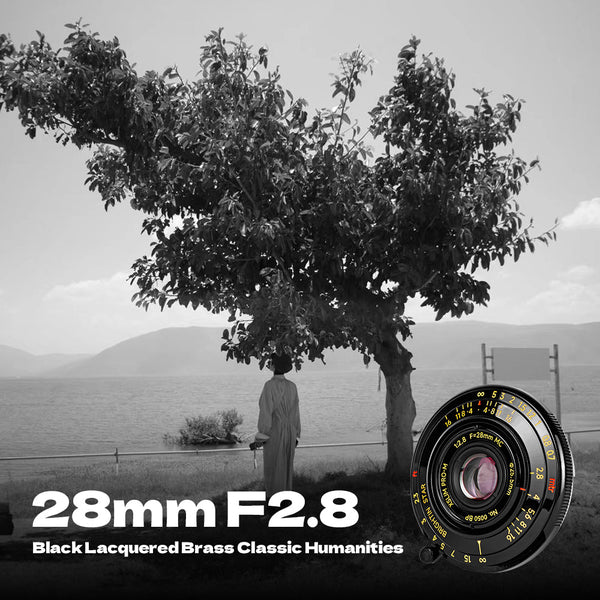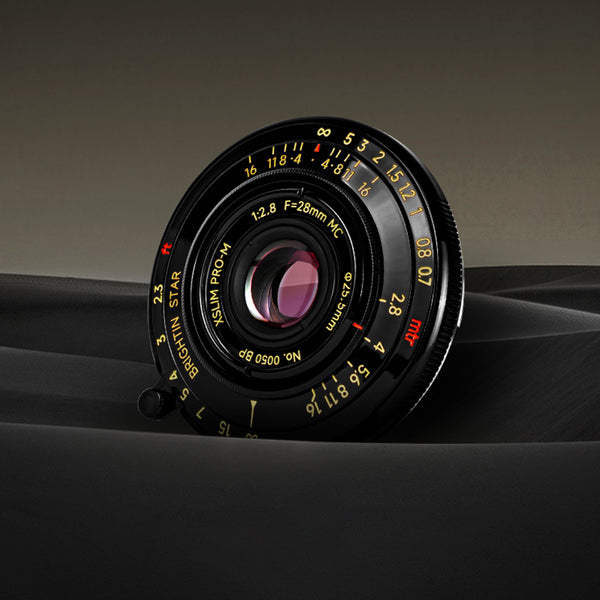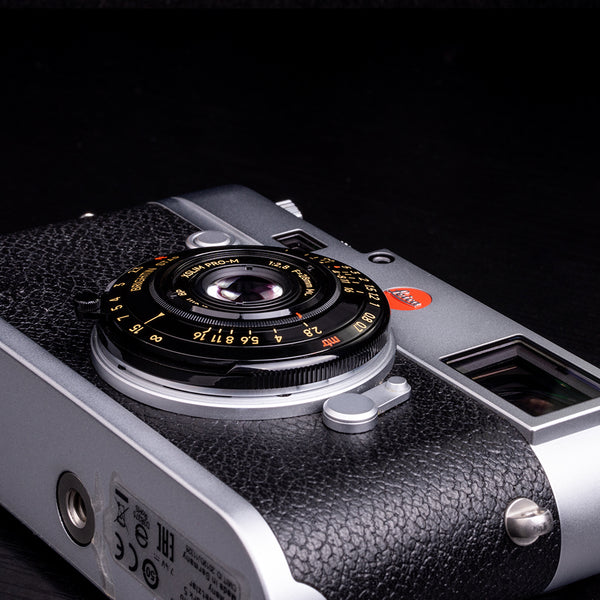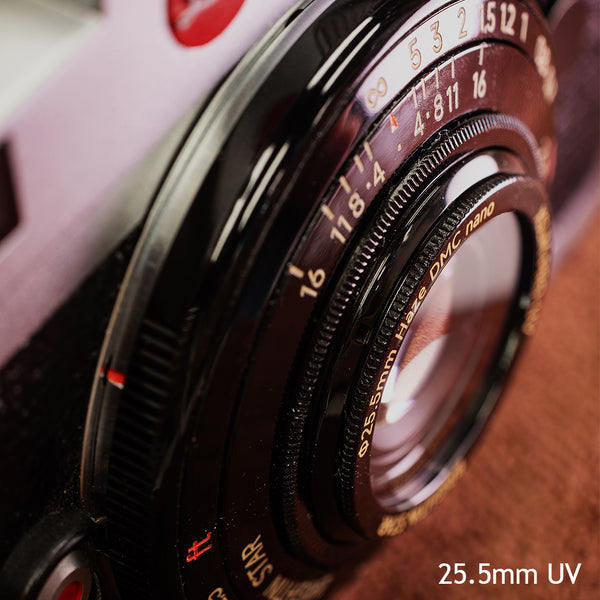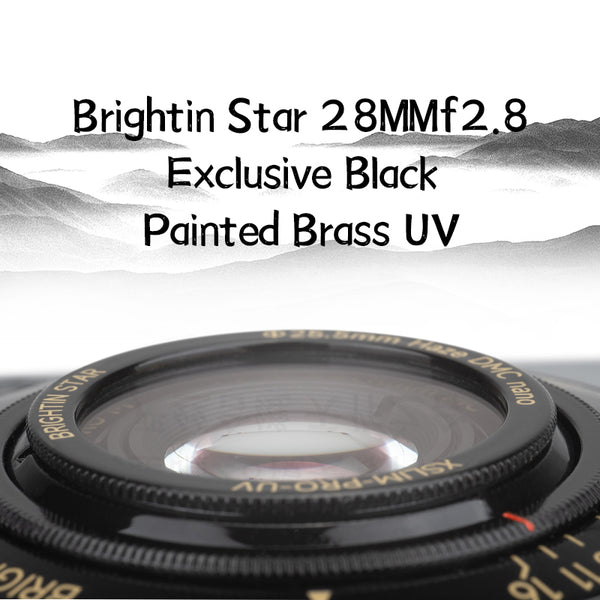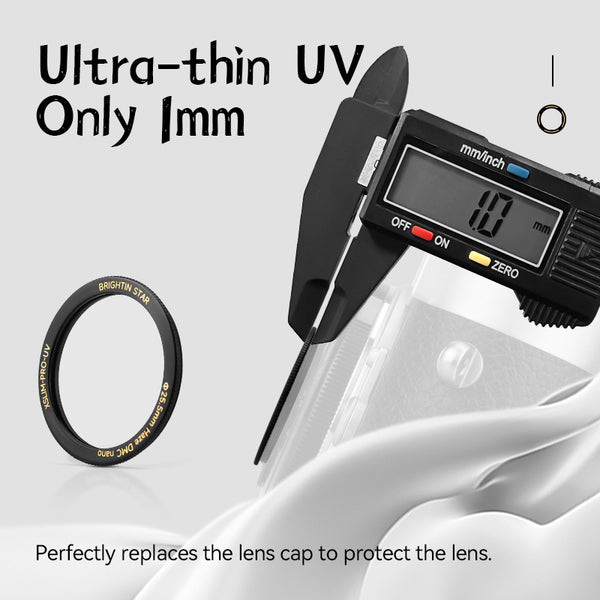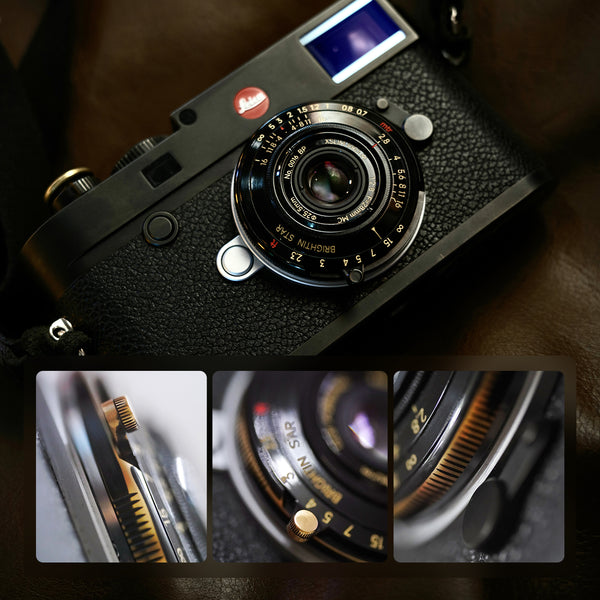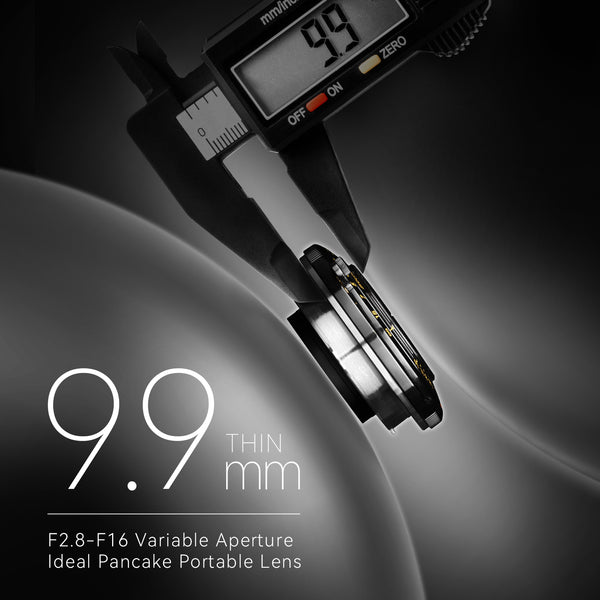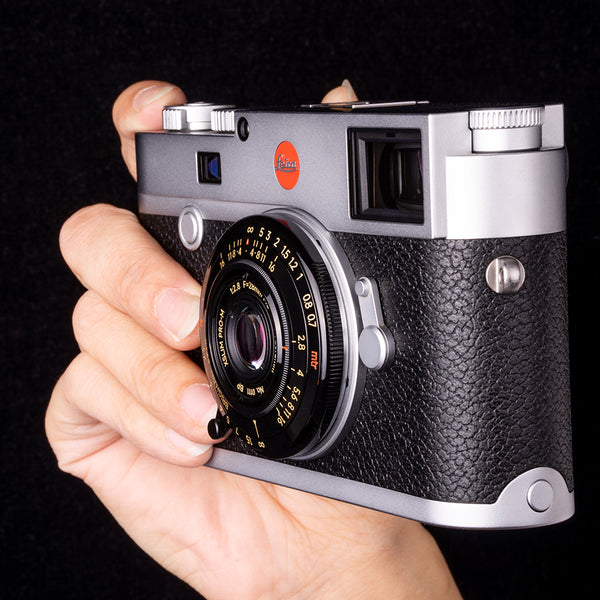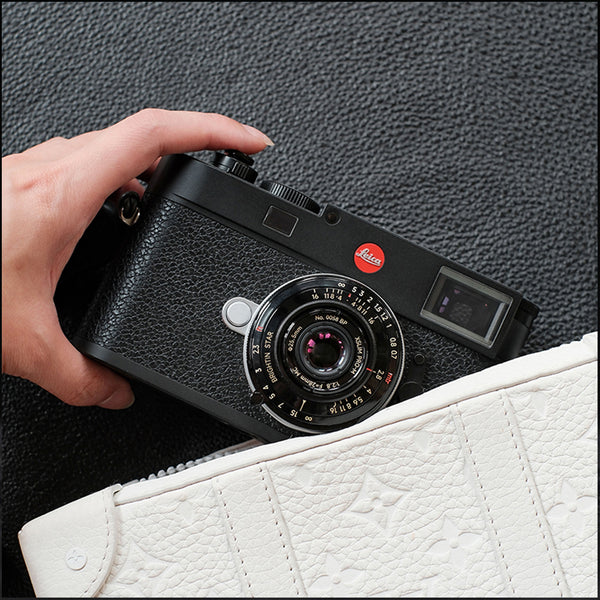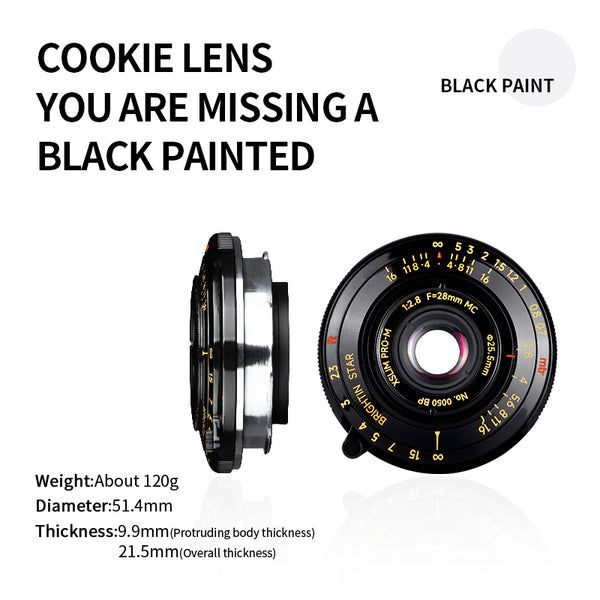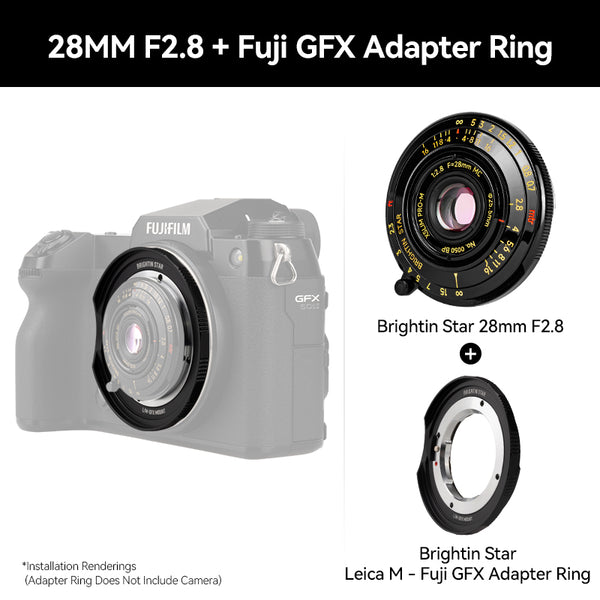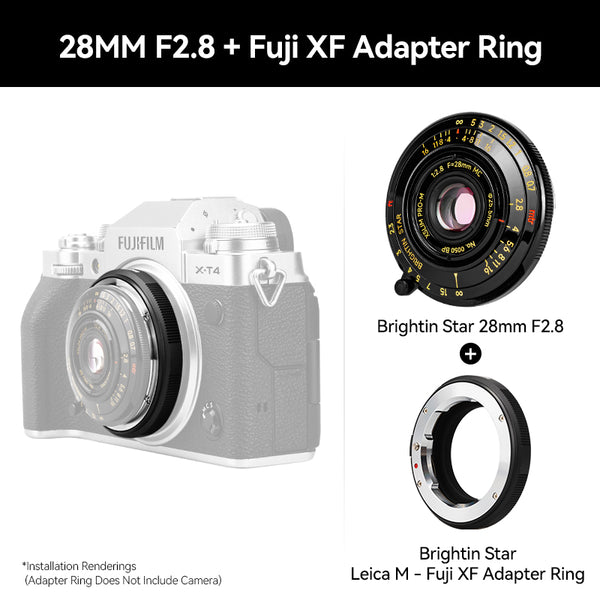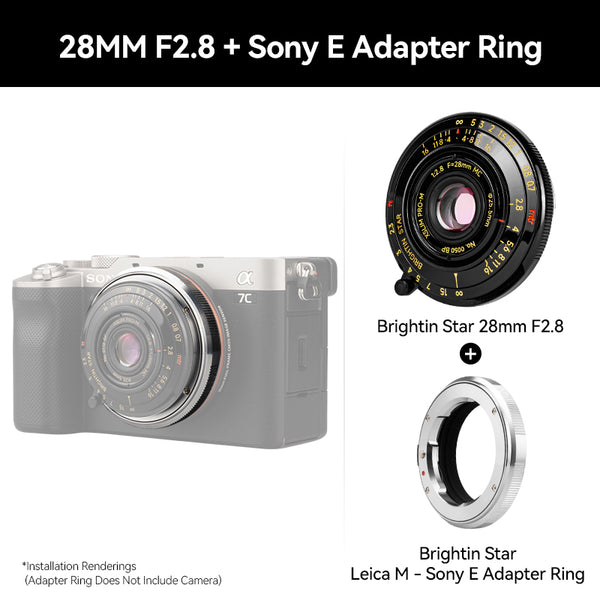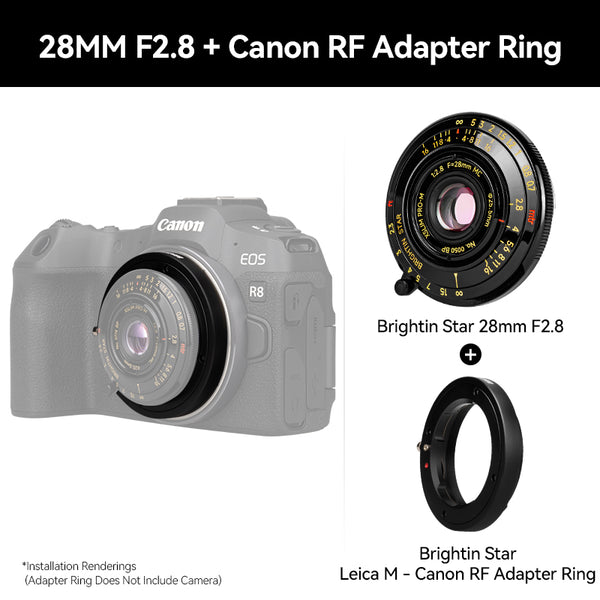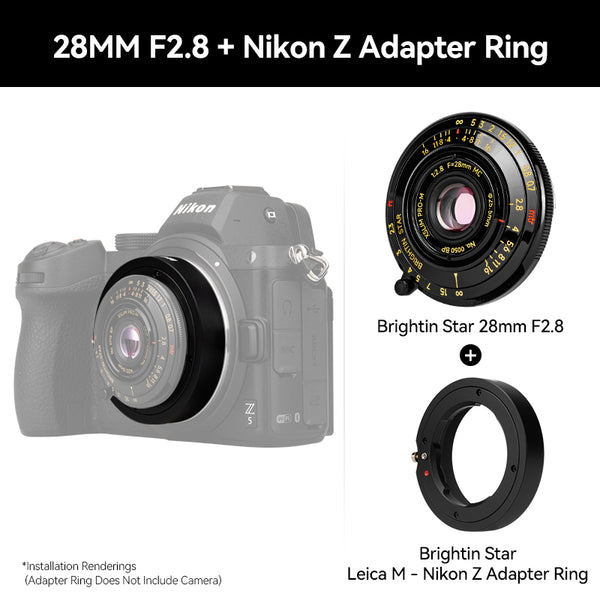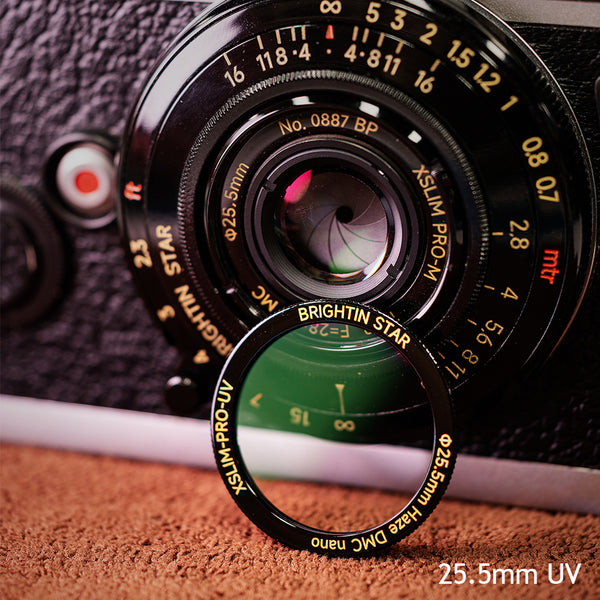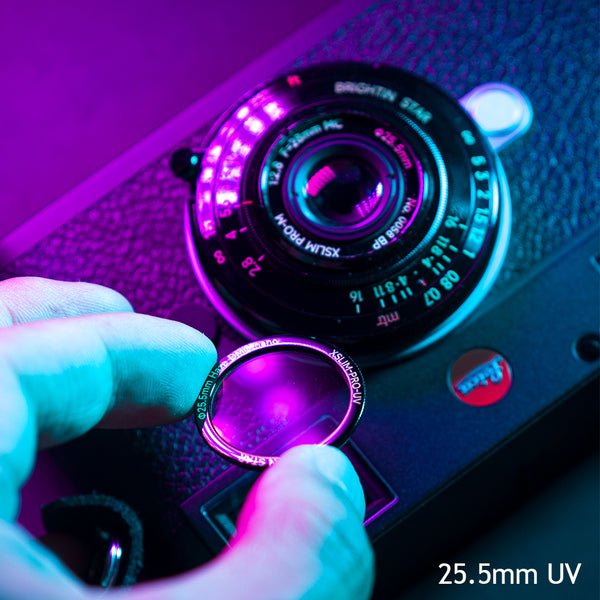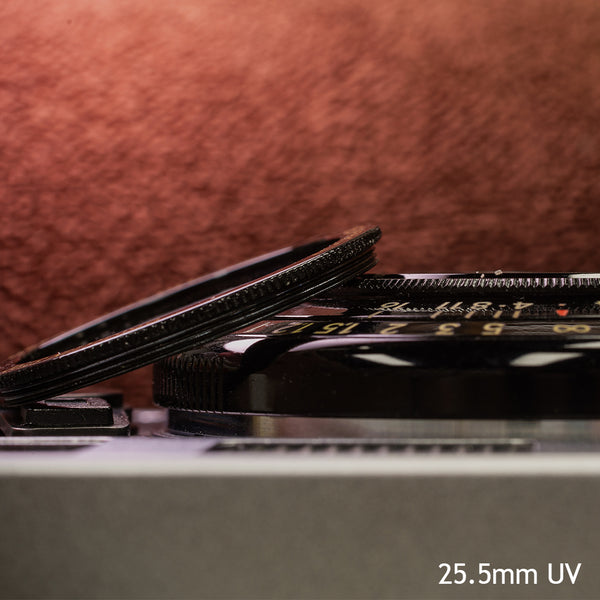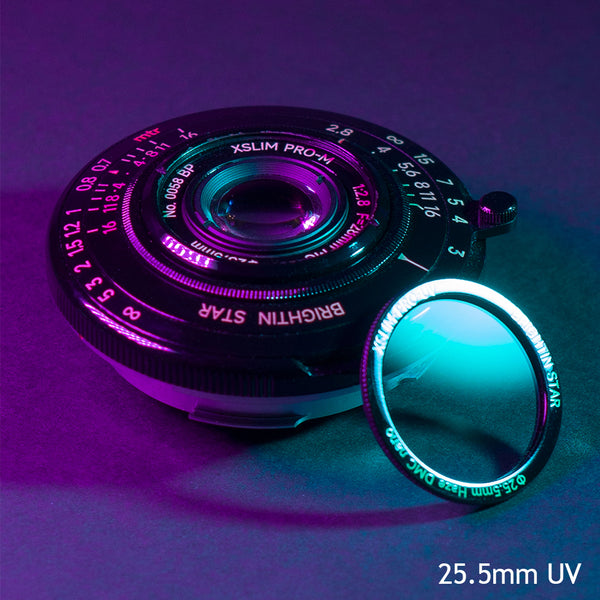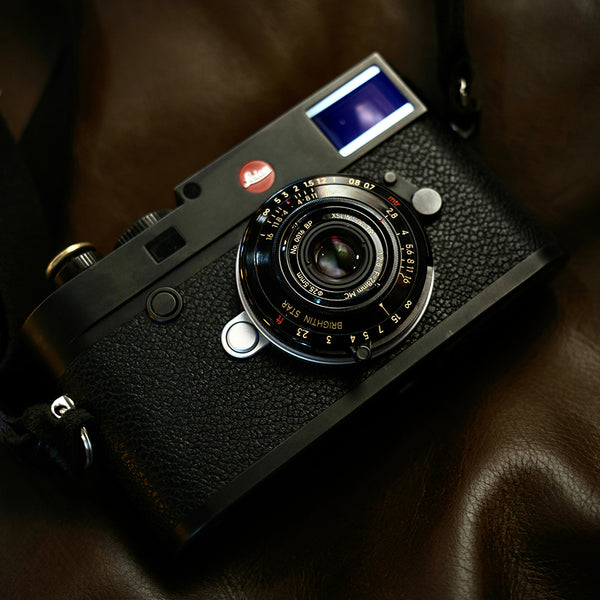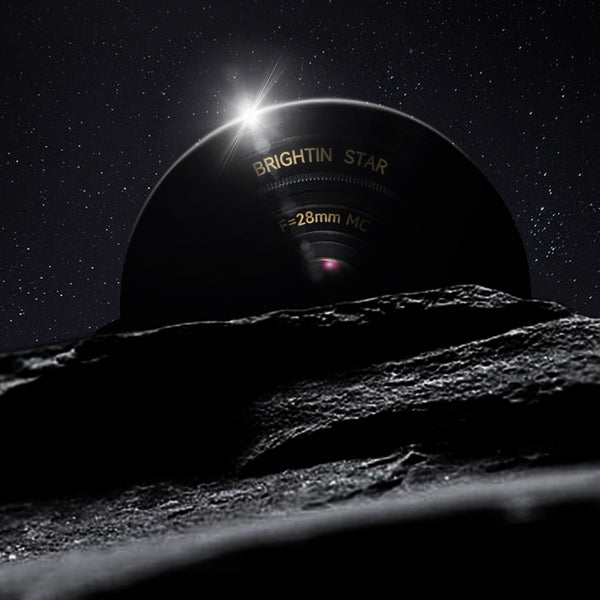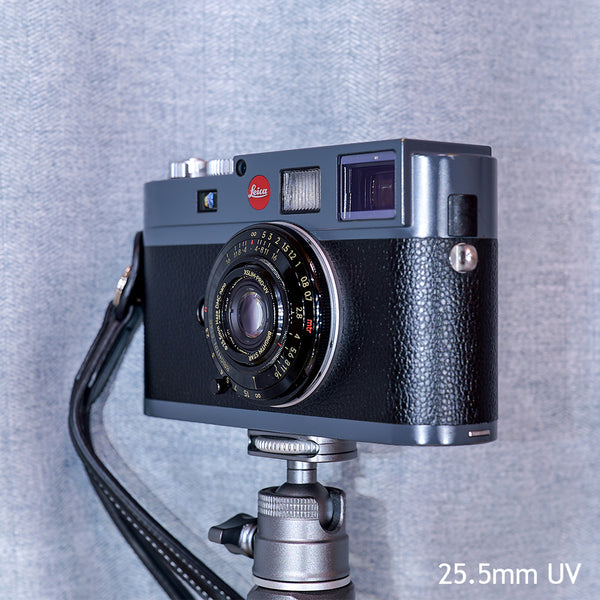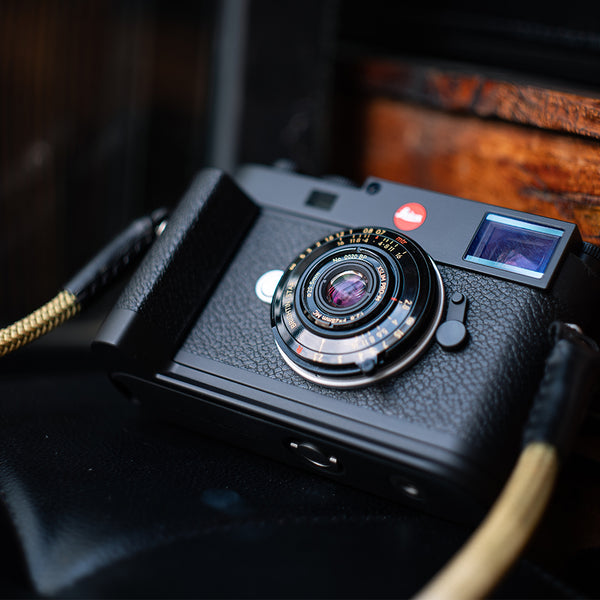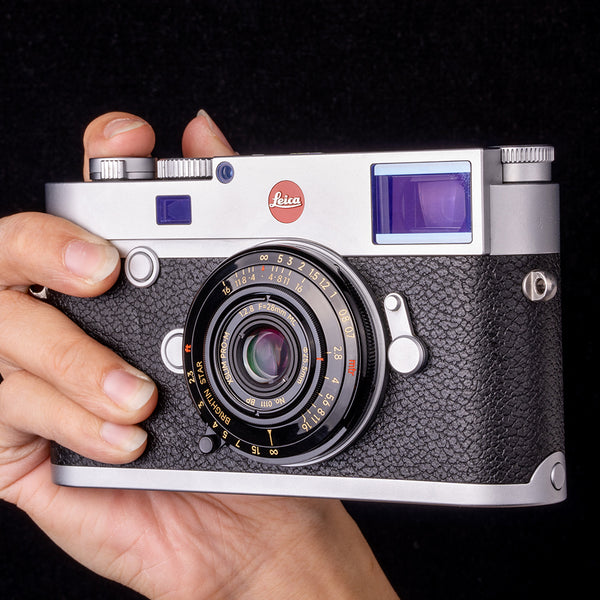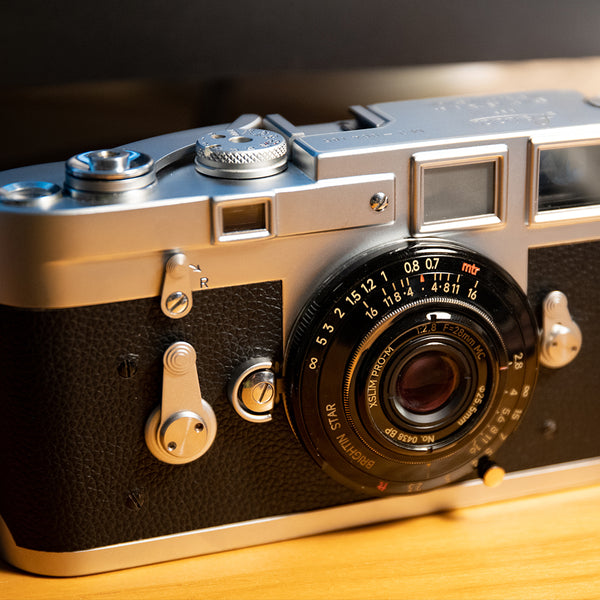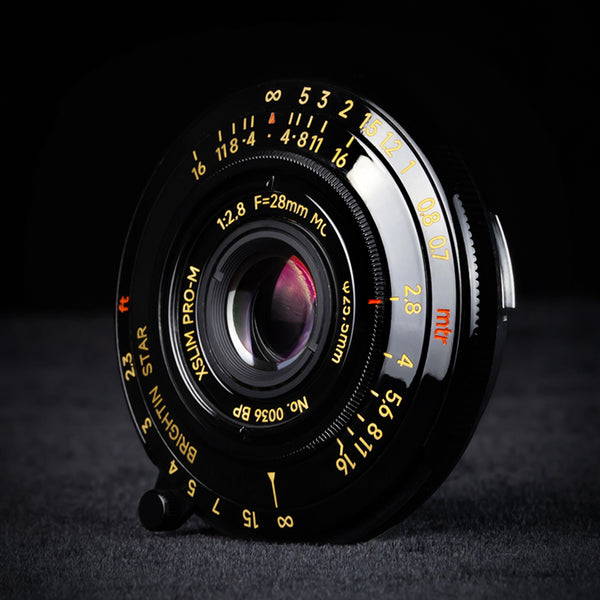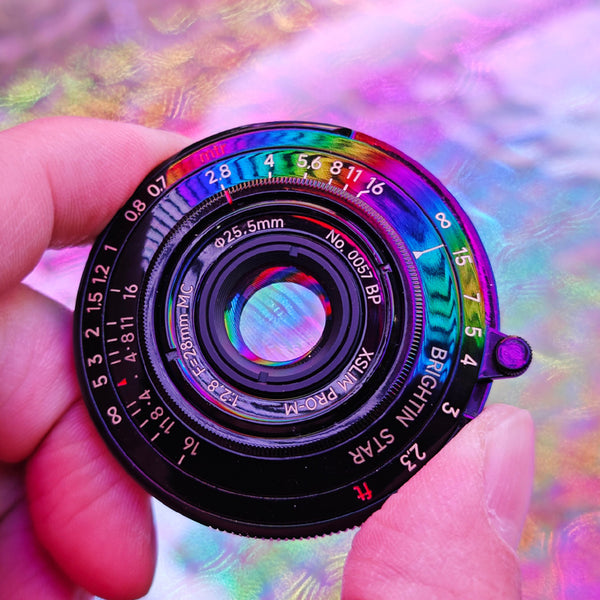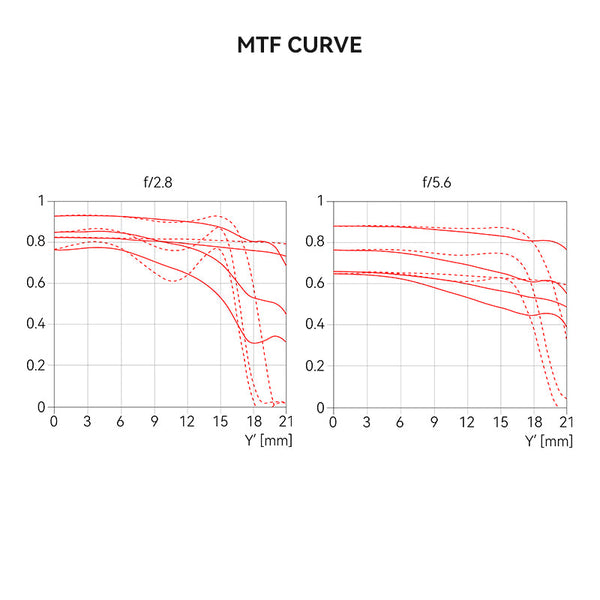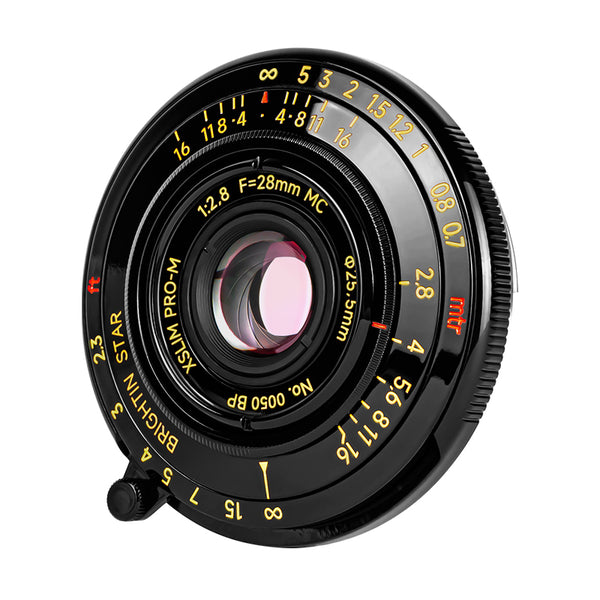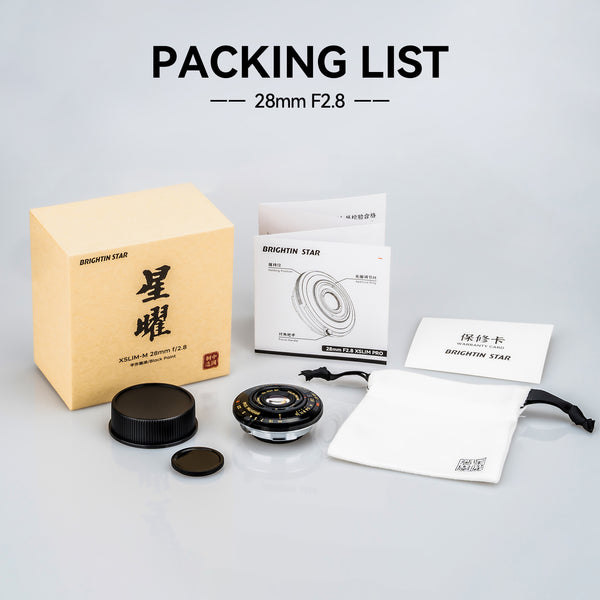 Brightin Star 28mm F2.8 Full Frame Lens Black Lacquer Ultra-Thin Pancake Lens Suitable Fit Leica M Mount Sony E/Canon RF/Fuji XF/GFX /Nikon Z Adapter Ring
description

Brightin Star | Full Frame Lens

Size, weight: 52.6mm diameter, 9.9mm (protruding body thickness), 21.5mm (overall thickness), 125g

Mount: Leica M mount lens

Scene: landscape, architecture, tourism, people, humanities

Classic black lacquered brass craftsmanship, ultra-thin wide-angle humanistic lens




Brightin Star 28mm compatible with Leica M mount, retro appearance design, classic black lacquer process, black lacquered brass matching

28mm lens ultra-thin and compact body, the thickness of the camera is only 9.9mm, the perfect portable street sweeping lens

Using variable aperture, F2.8-F16, better than the constant F5.6 aperture of similar lenses

Original design, processed by our own factory, the most cost-effective Leica black lacquer camera lens available on the market

Highly playable, free DIY, you can choose black lacquer classic design or copper leakage process according to your preferences

Full Frame Lens, sharp center image, good hand feeling, complete macular linkage function

#Brightin Star#Brightin Star 28mm#Brightin Star 28mm f2.8#Lens For Leica#Leica M Lens#Pancake Lens#Leica M mount Lenses#Full Frame Lenses#M Mount Lens#Wide-Angle Lenses#Humanistic Lens#F.2.8 Lens#28mm Lens#Brightin Star xslim-m 28mm F2.8#Lens For Fuji XF#Lens For Fuji GFX#Lens For Nikon Z#Lens For Canon RF#Lens For Sony E#Brightin Star 28mm review
Share
View full details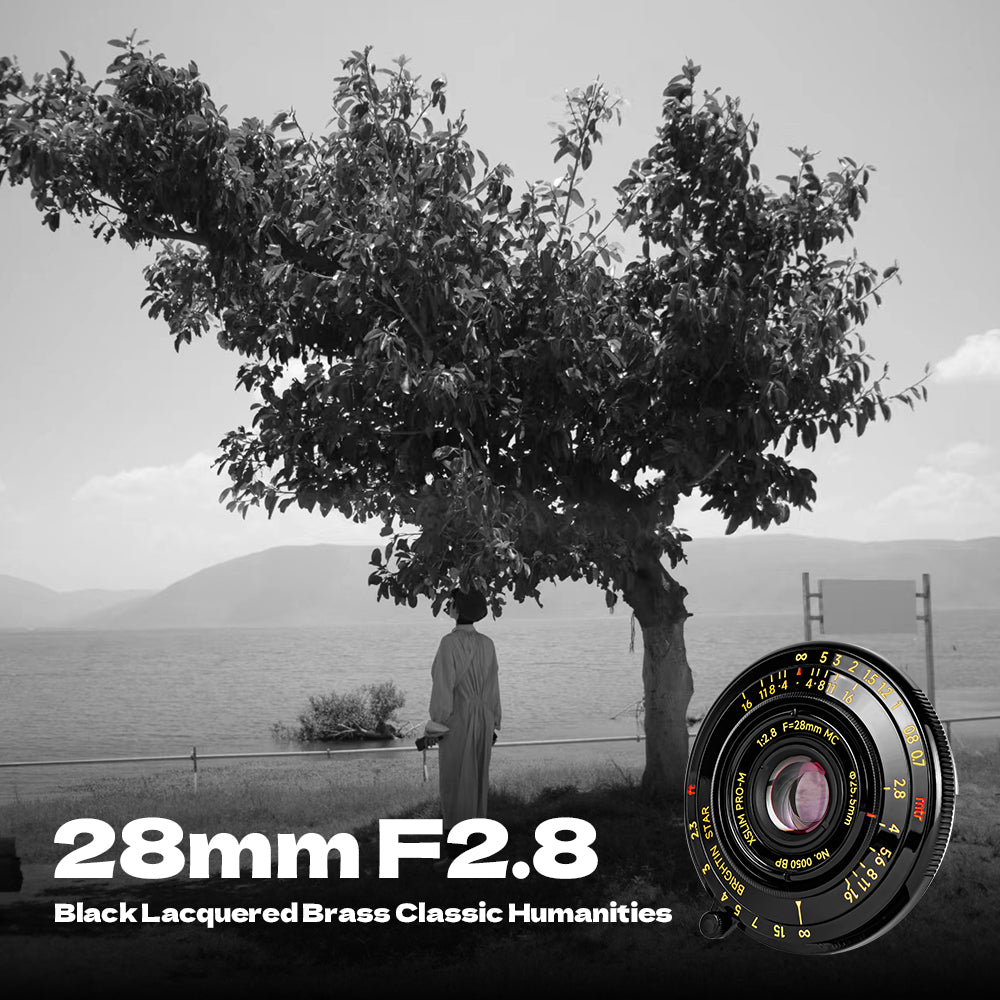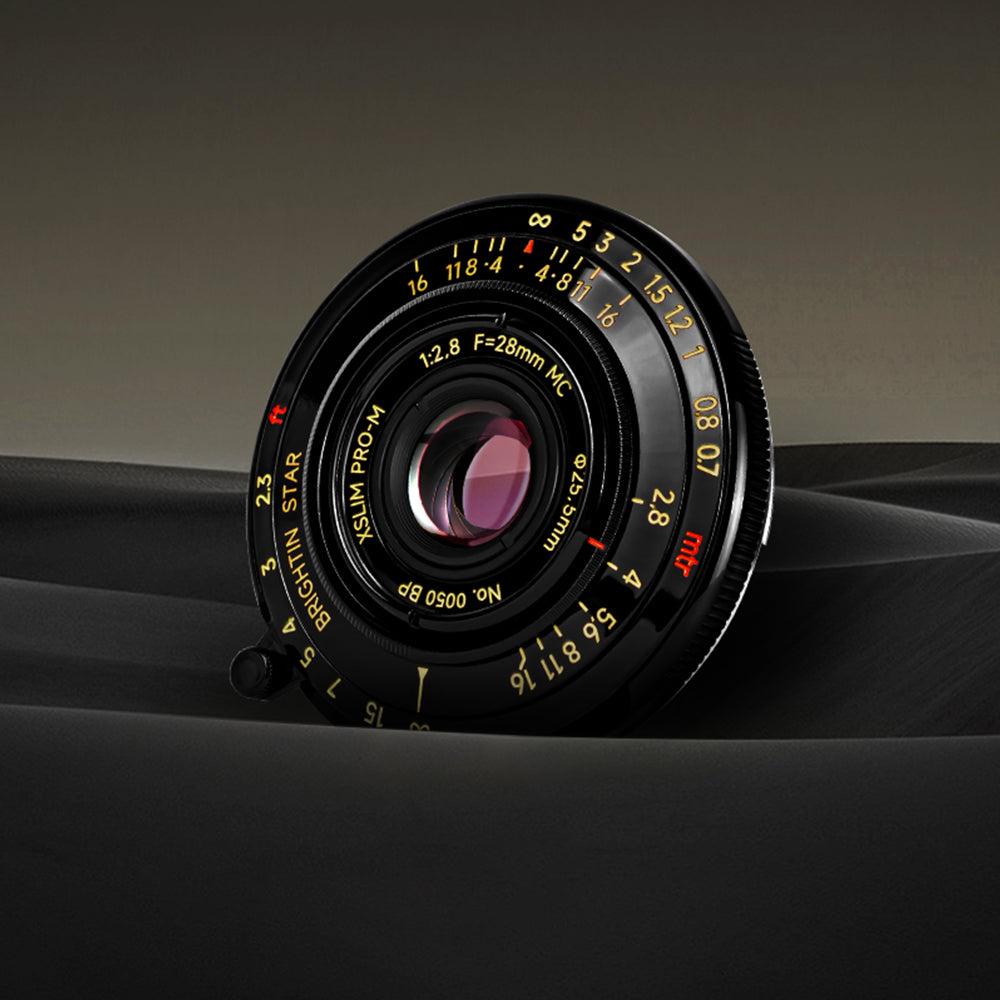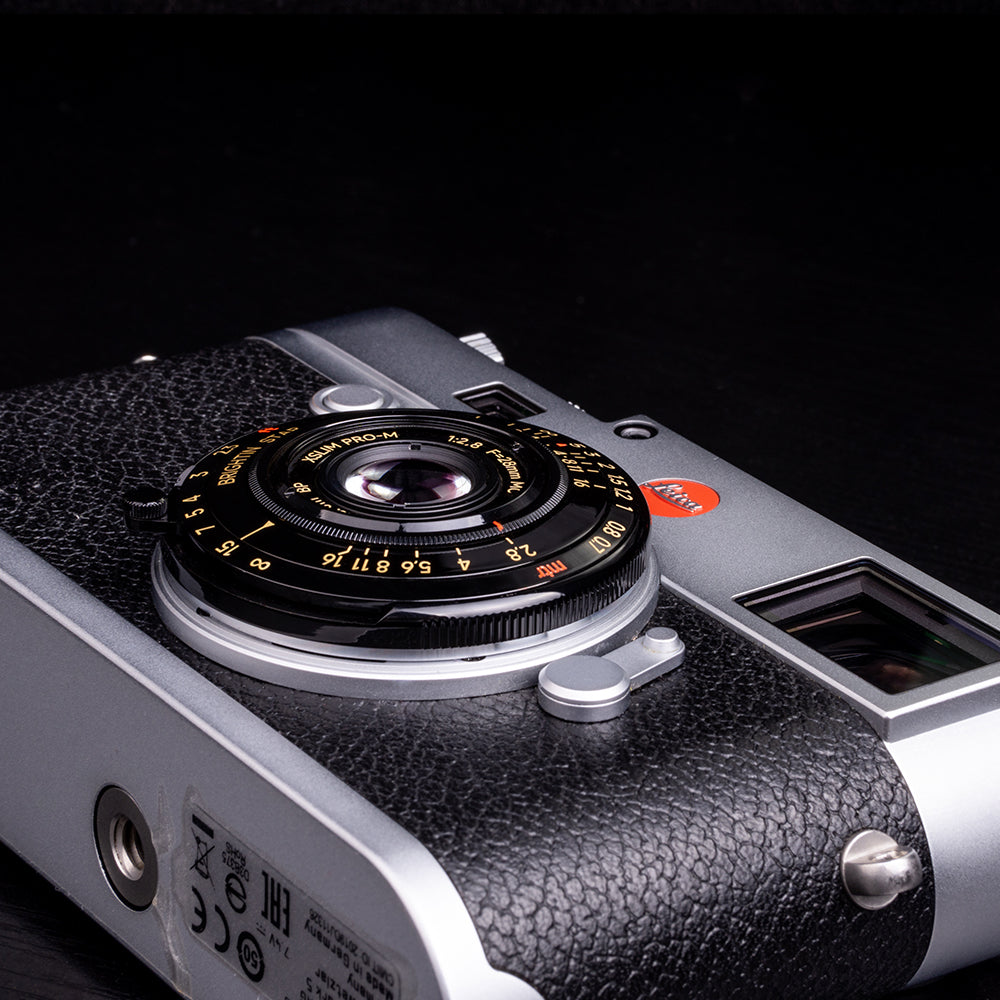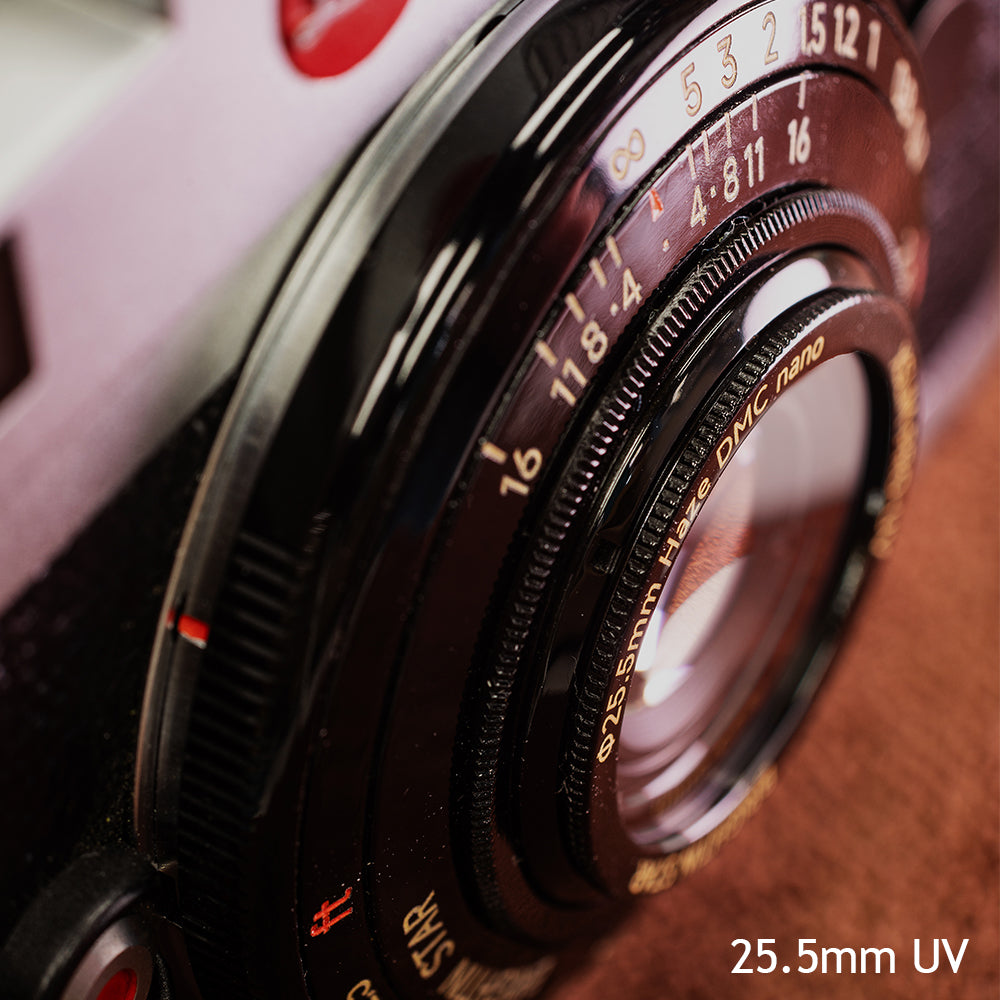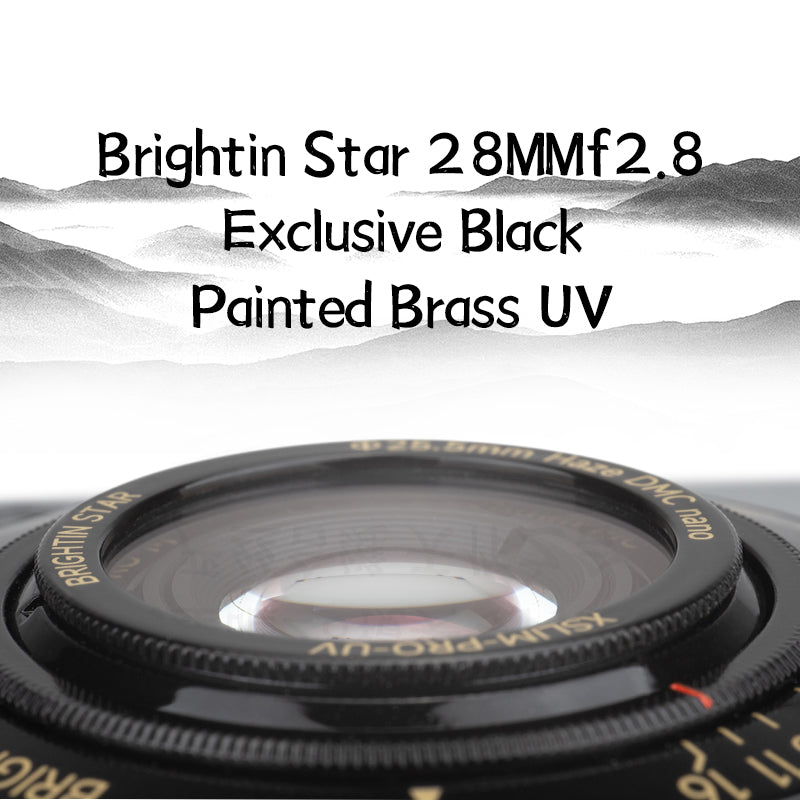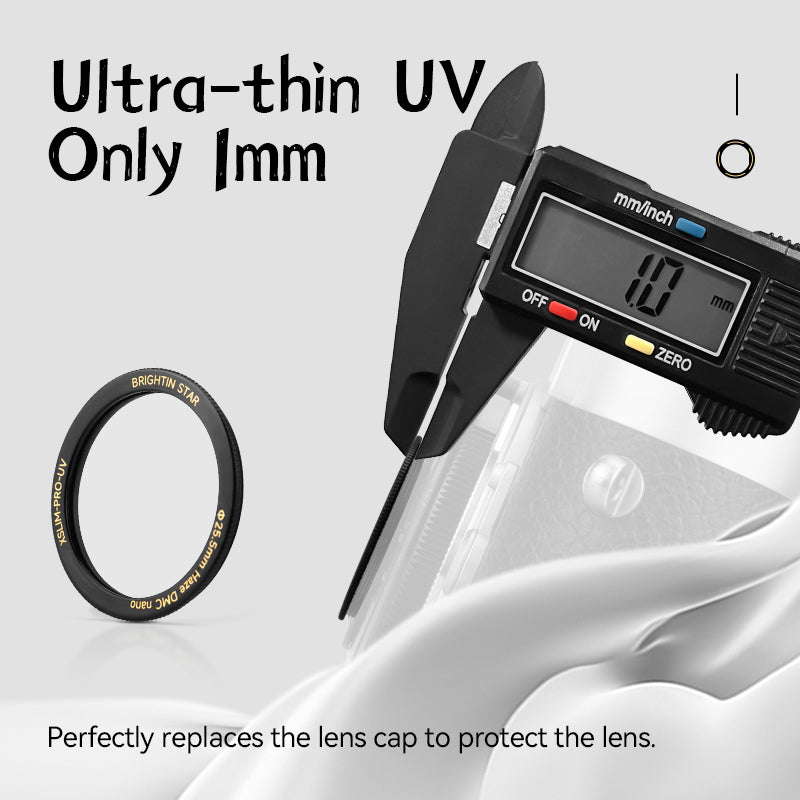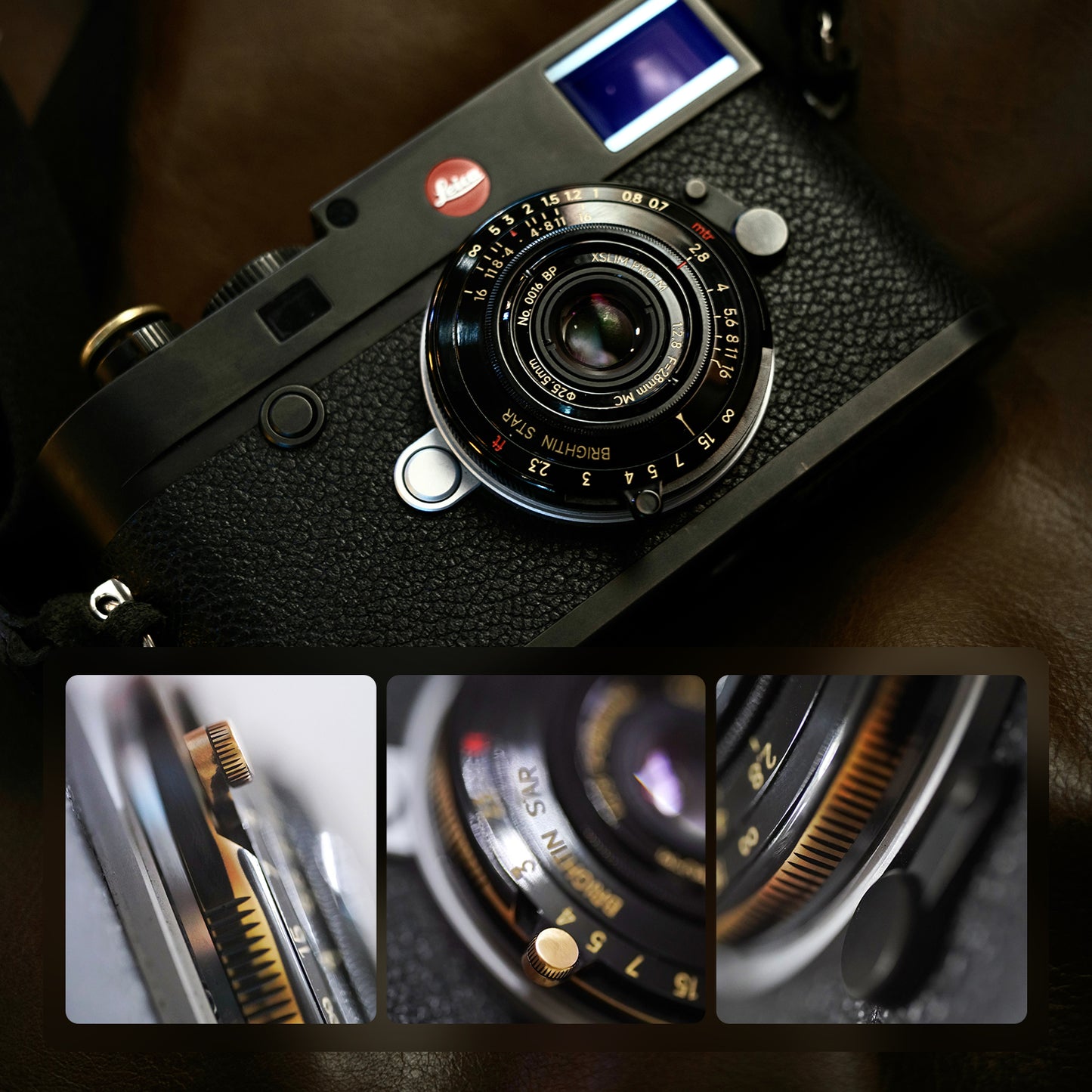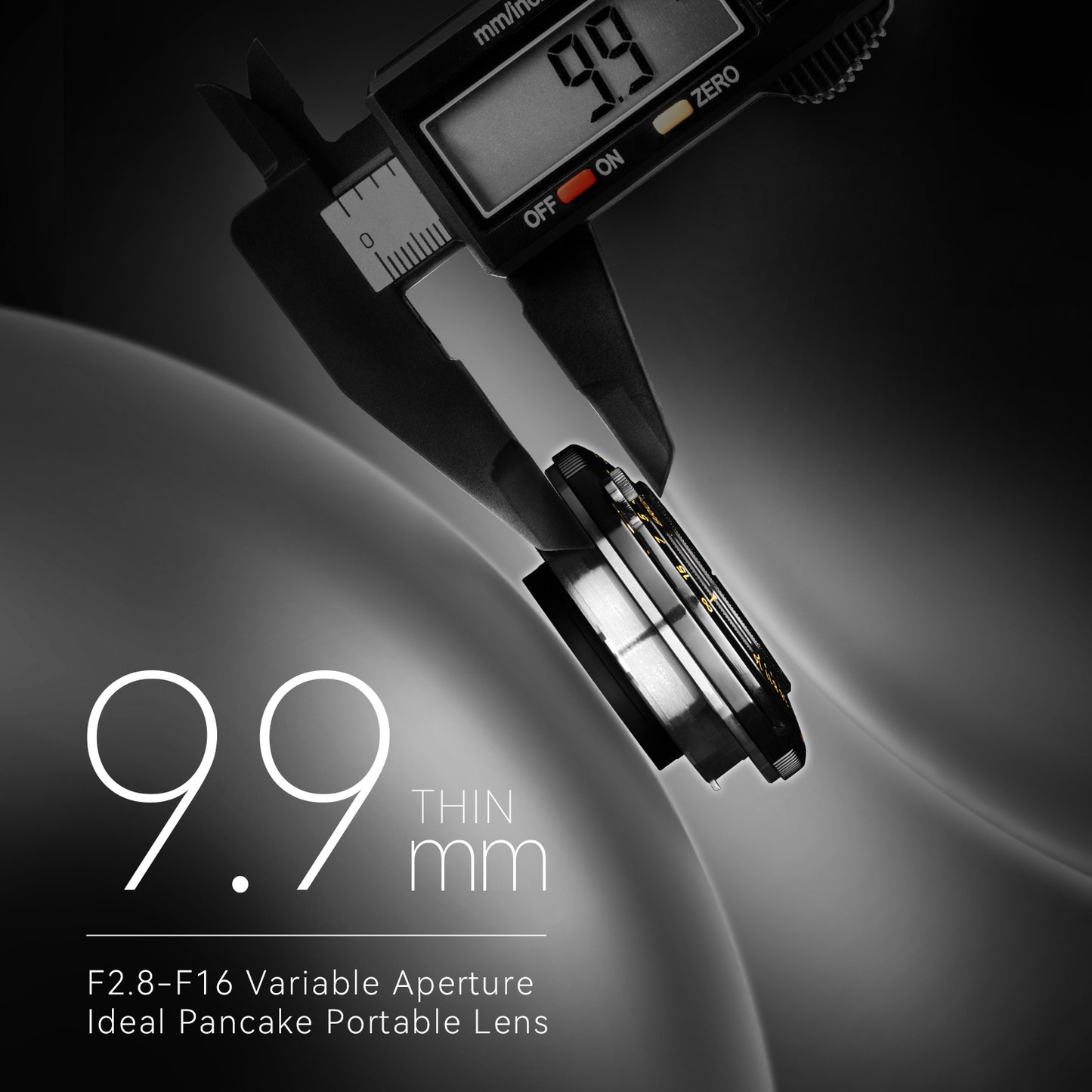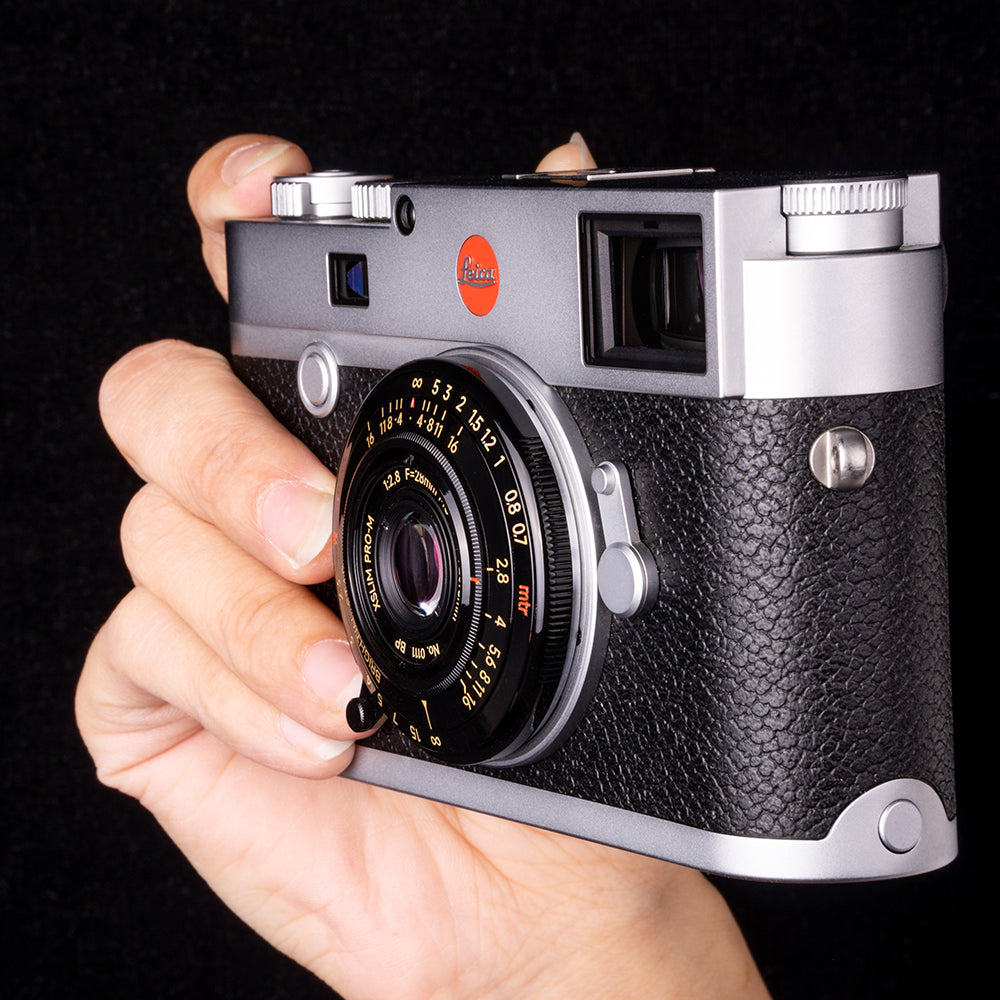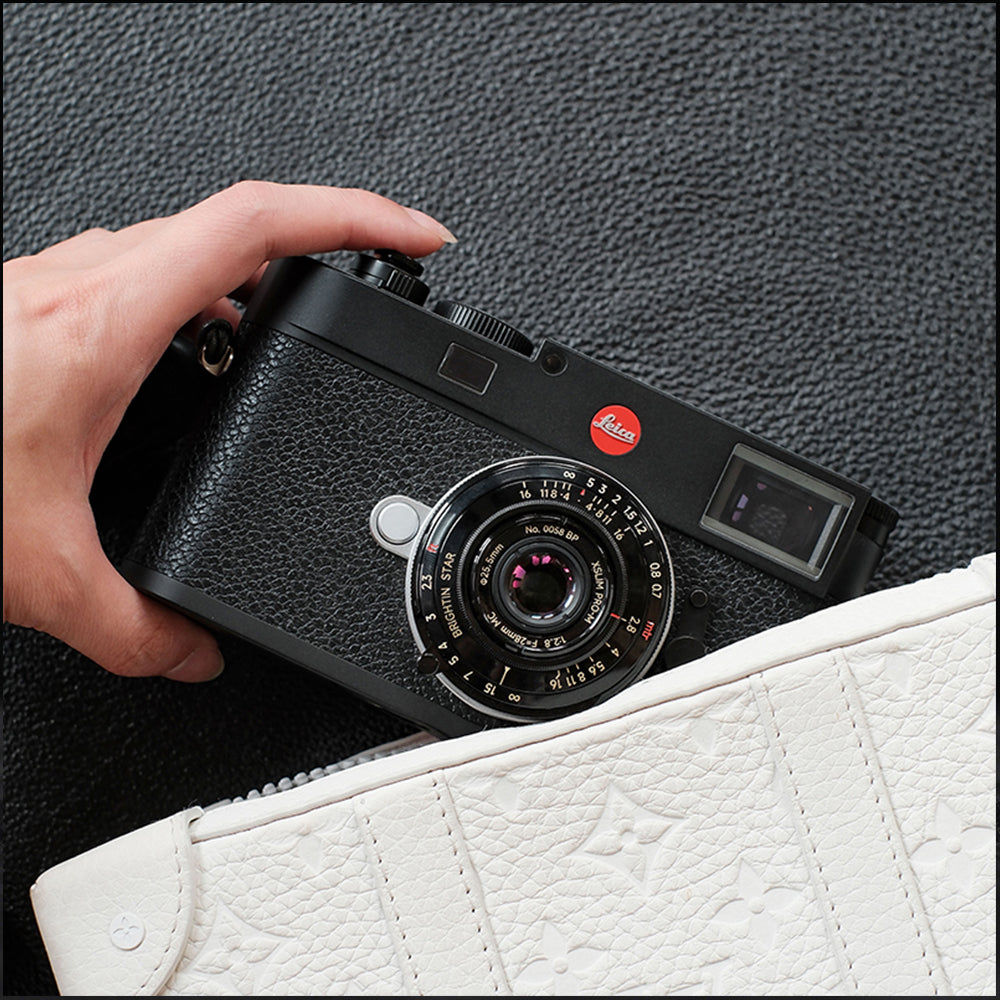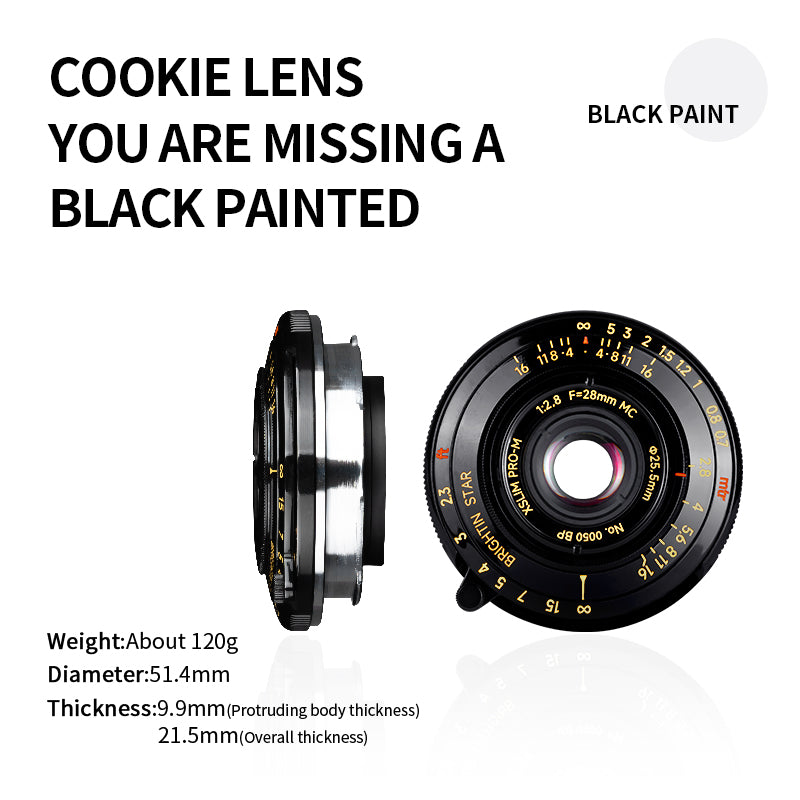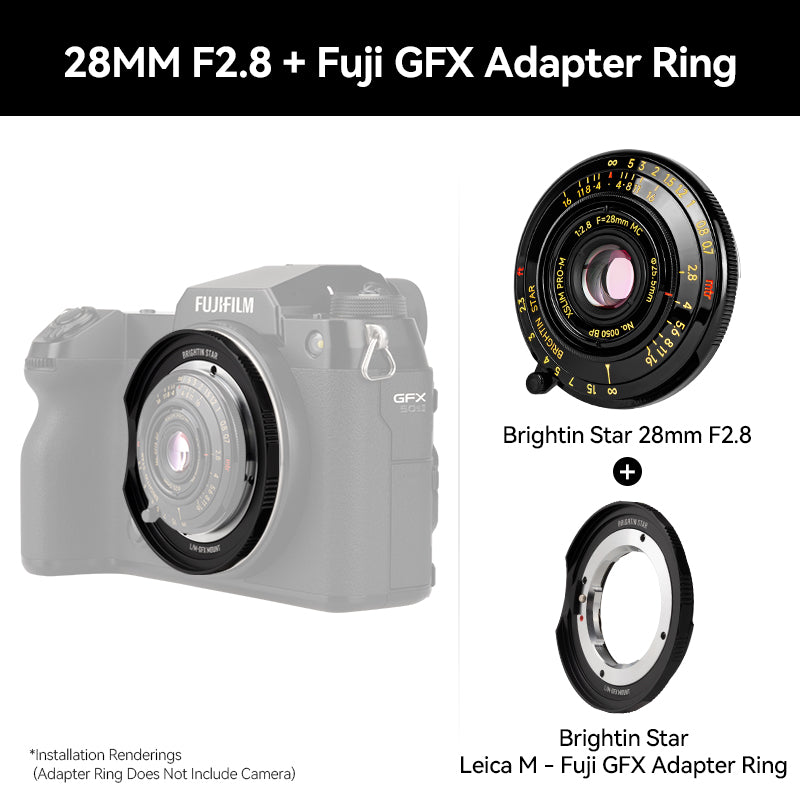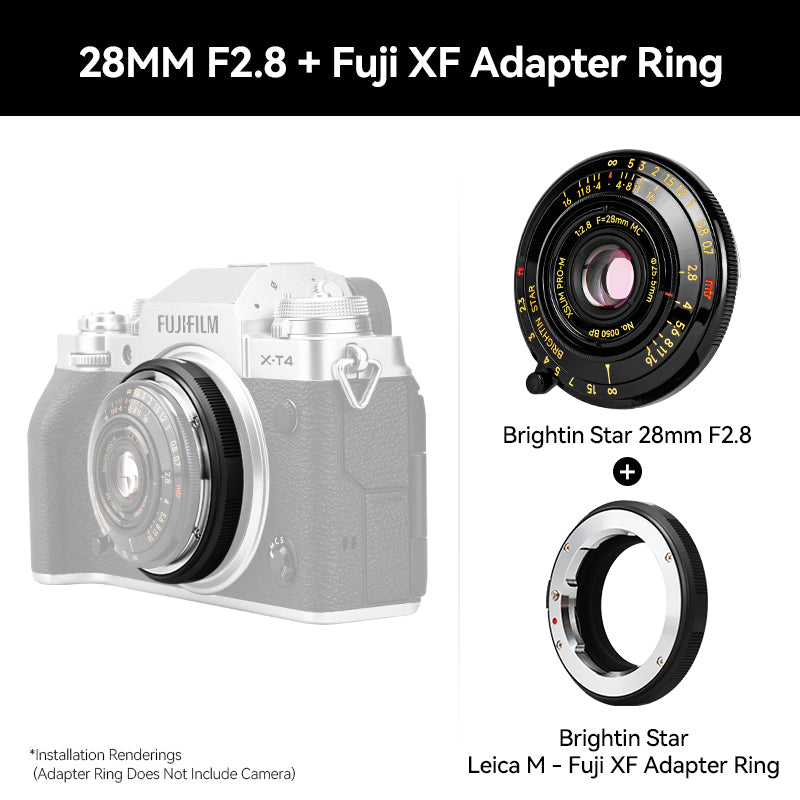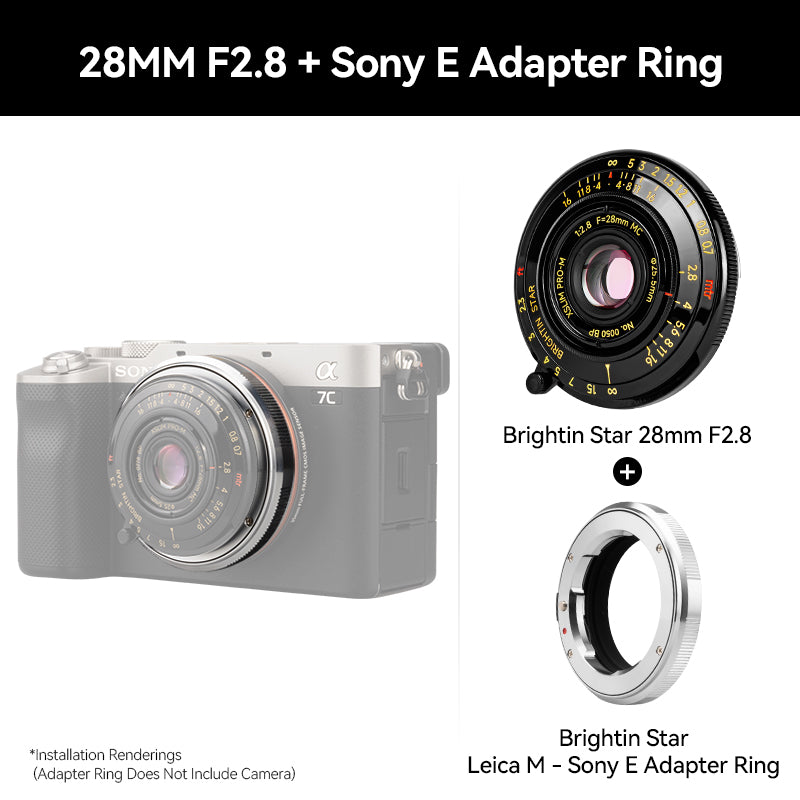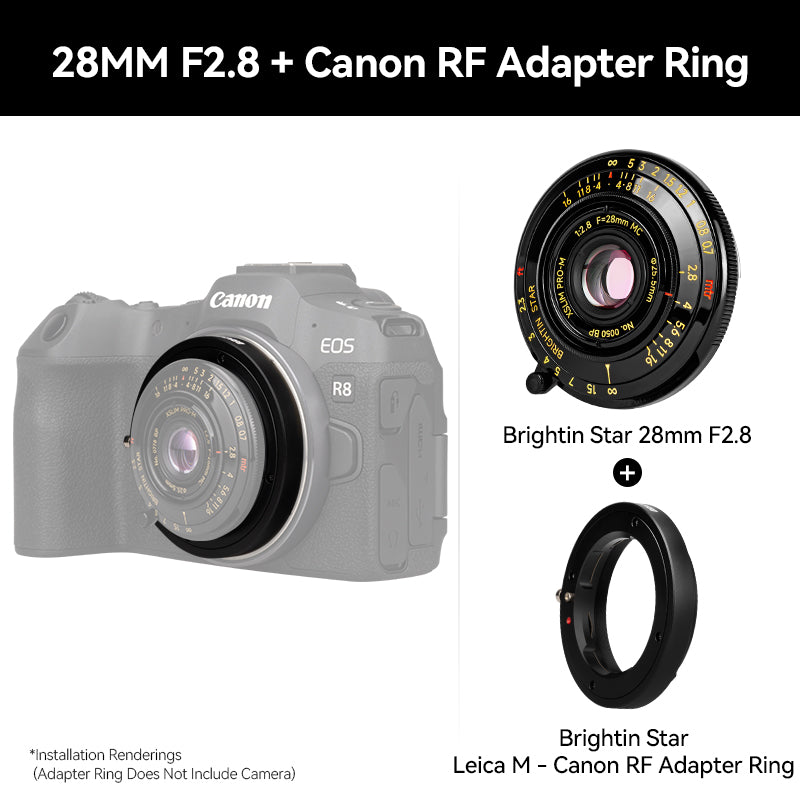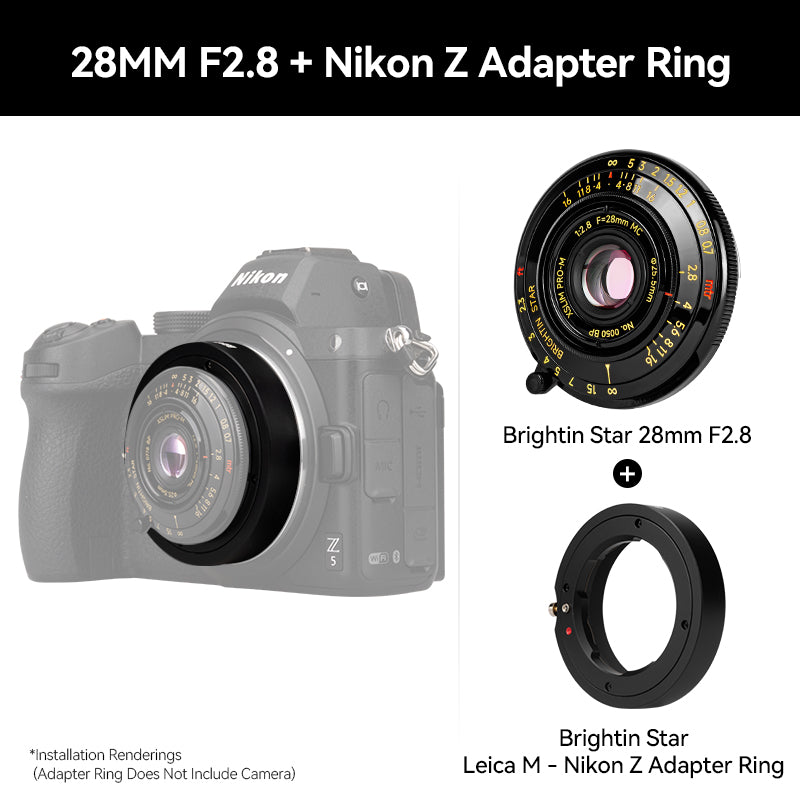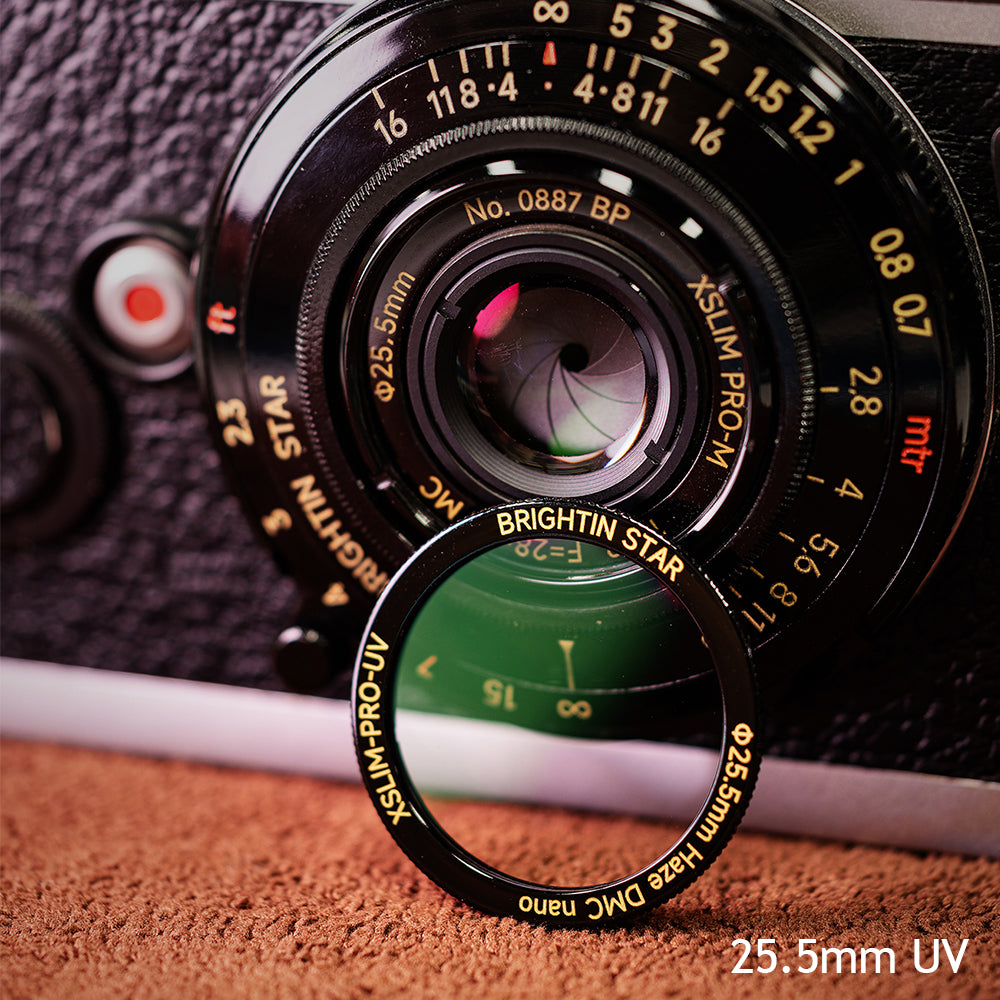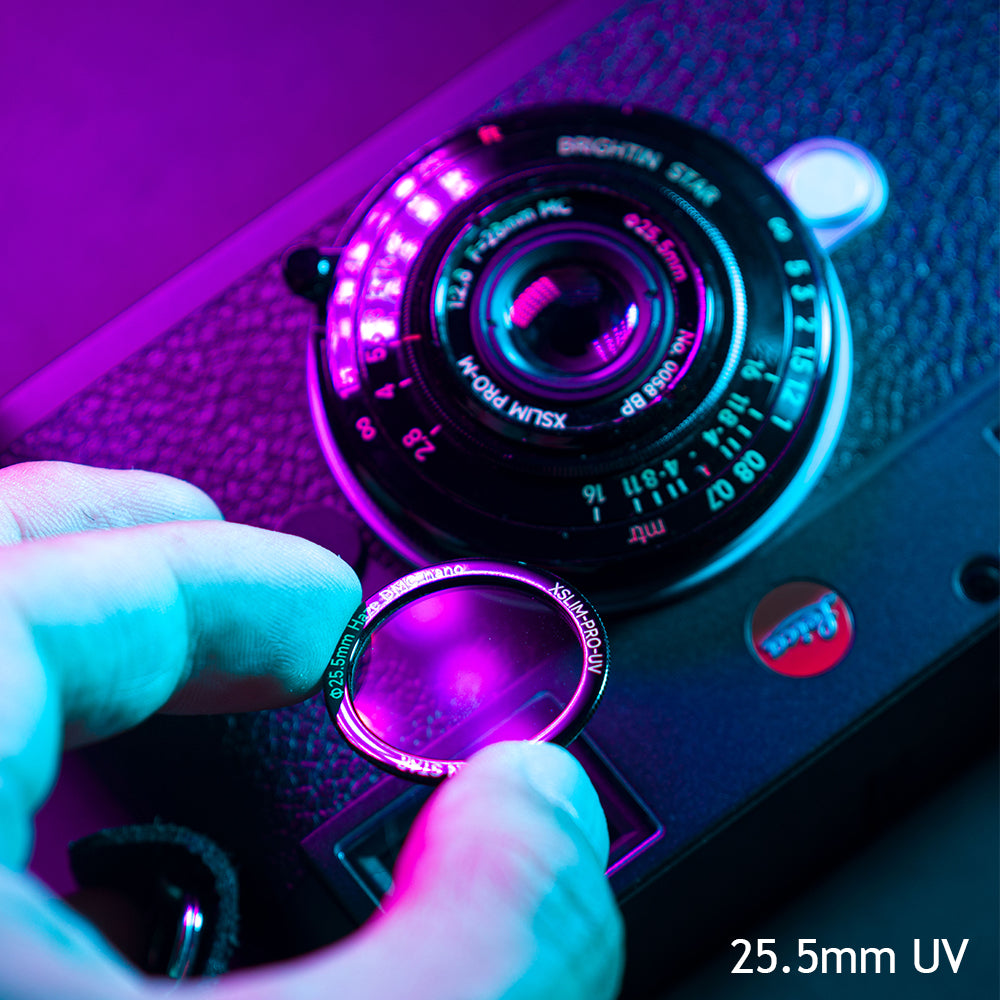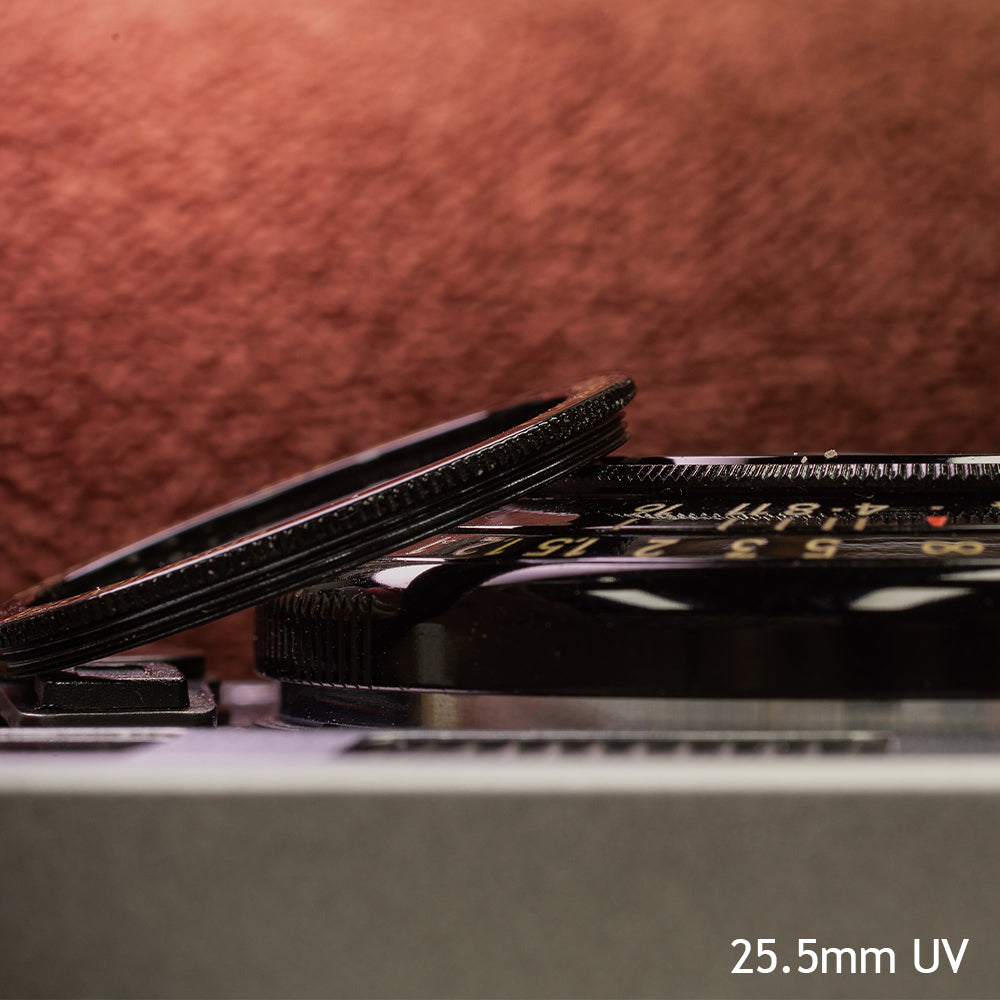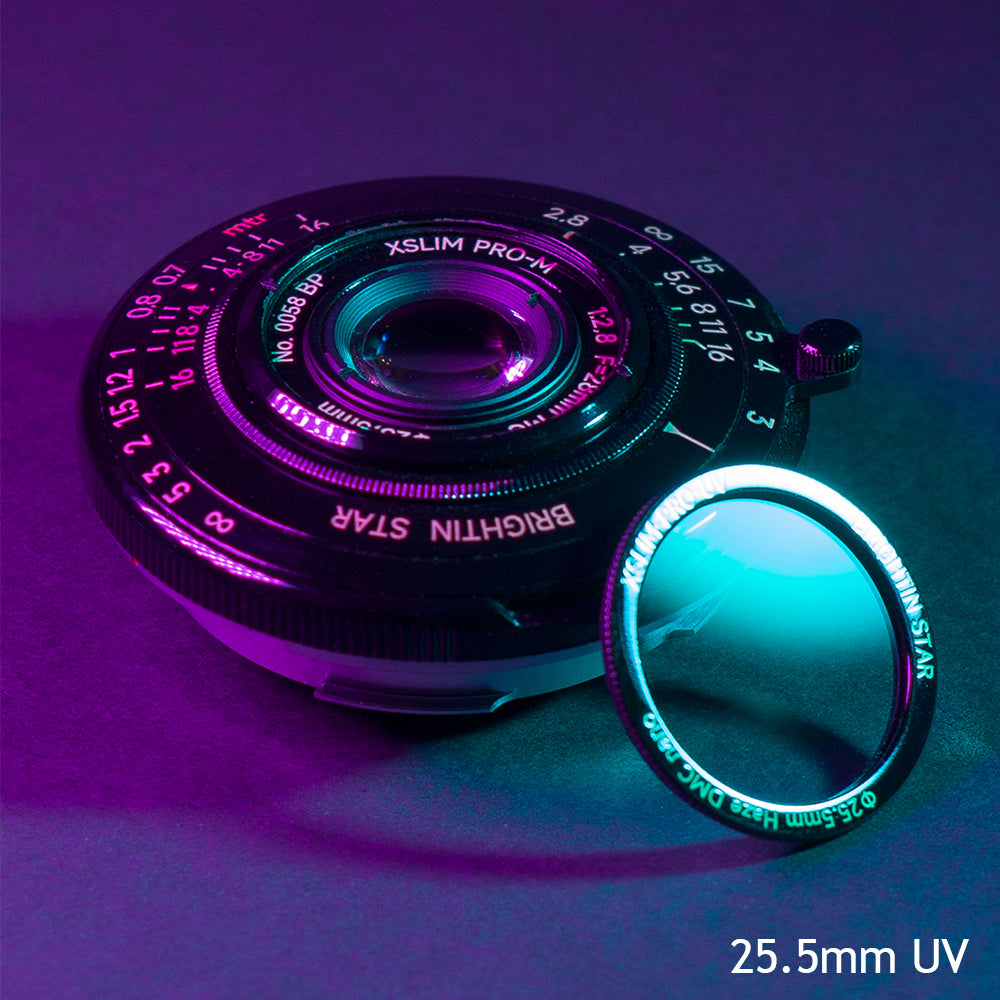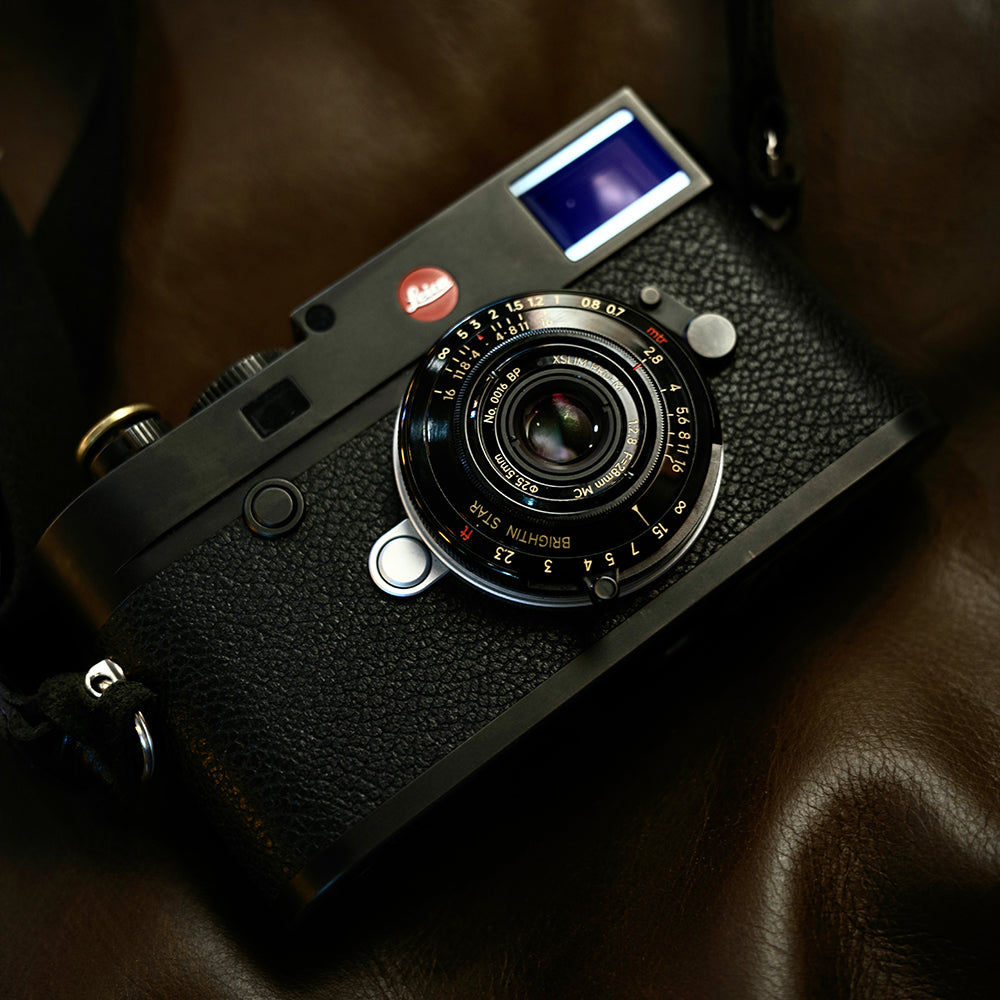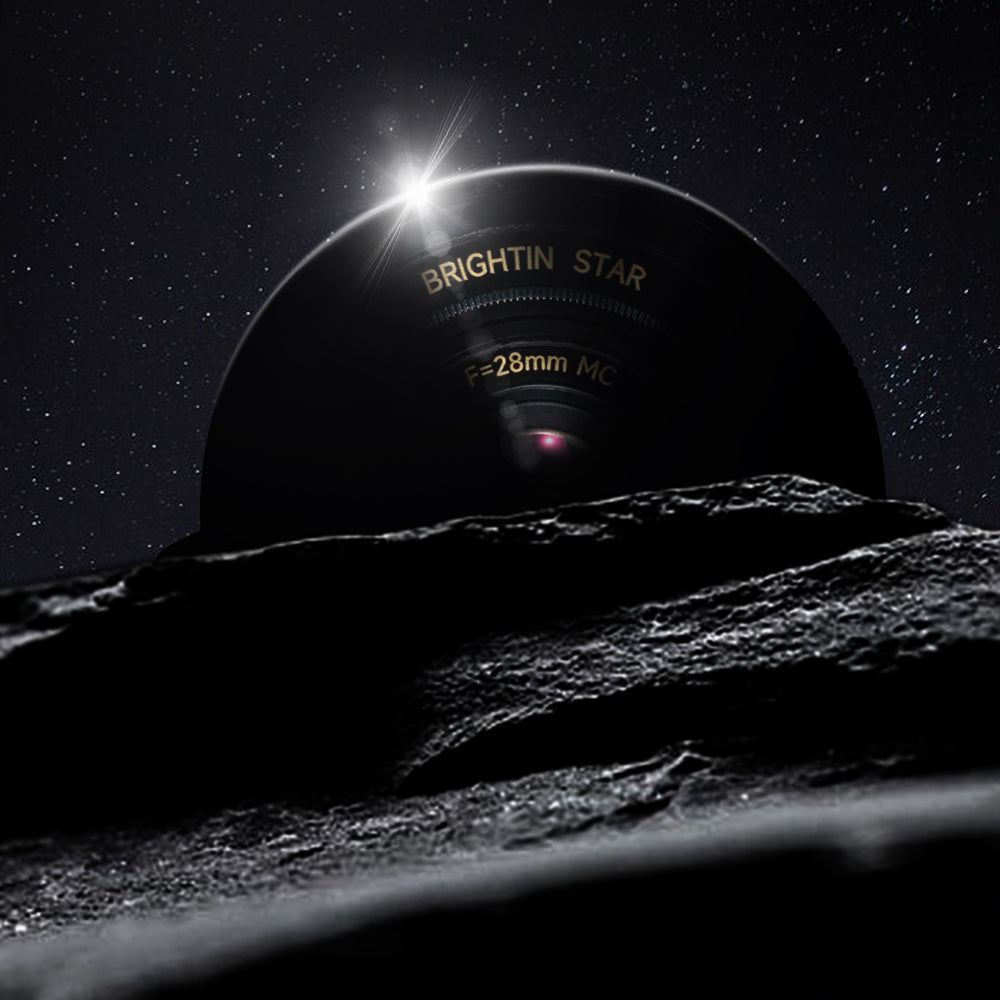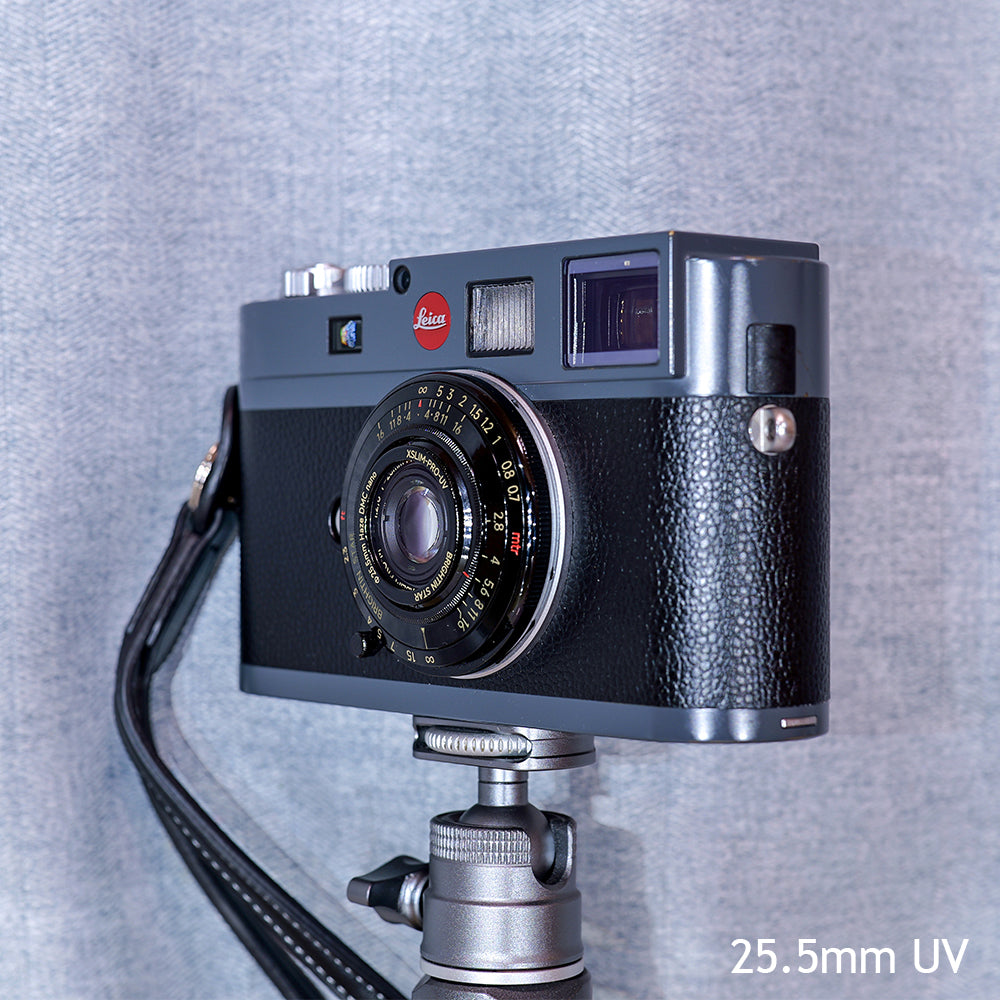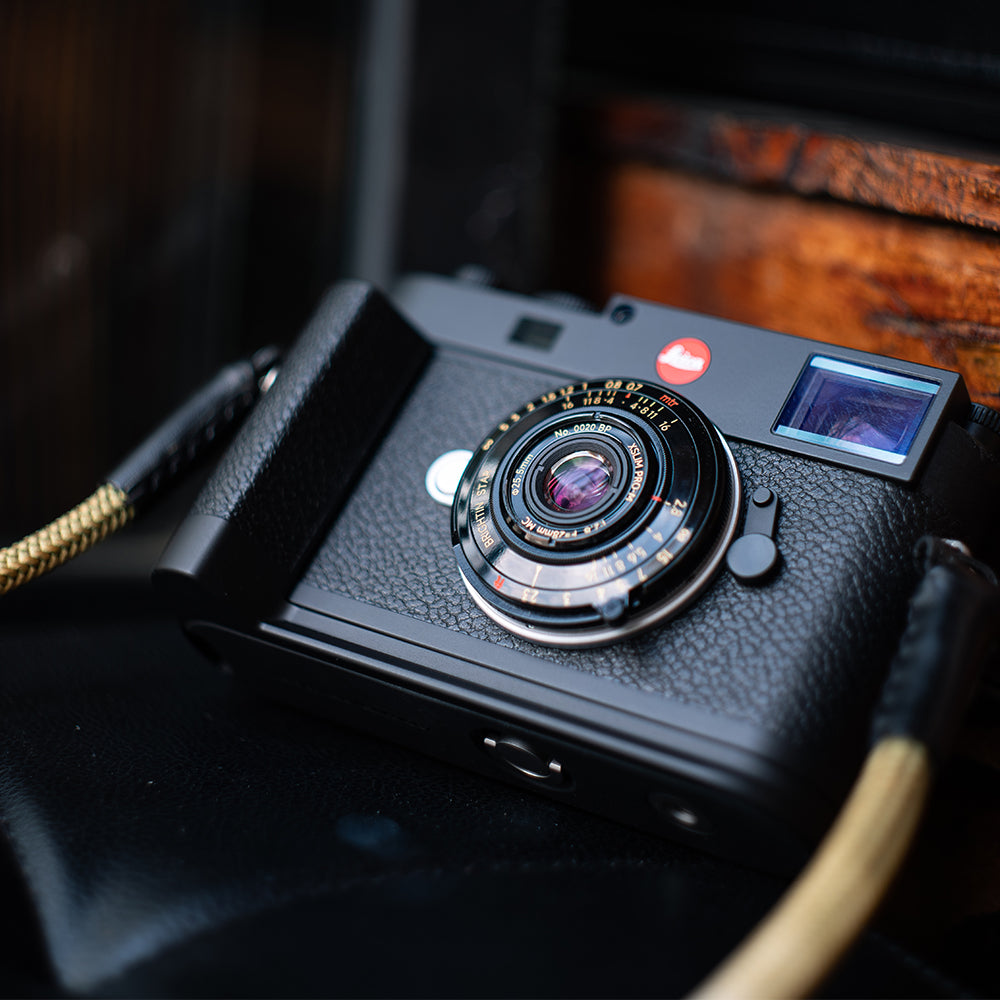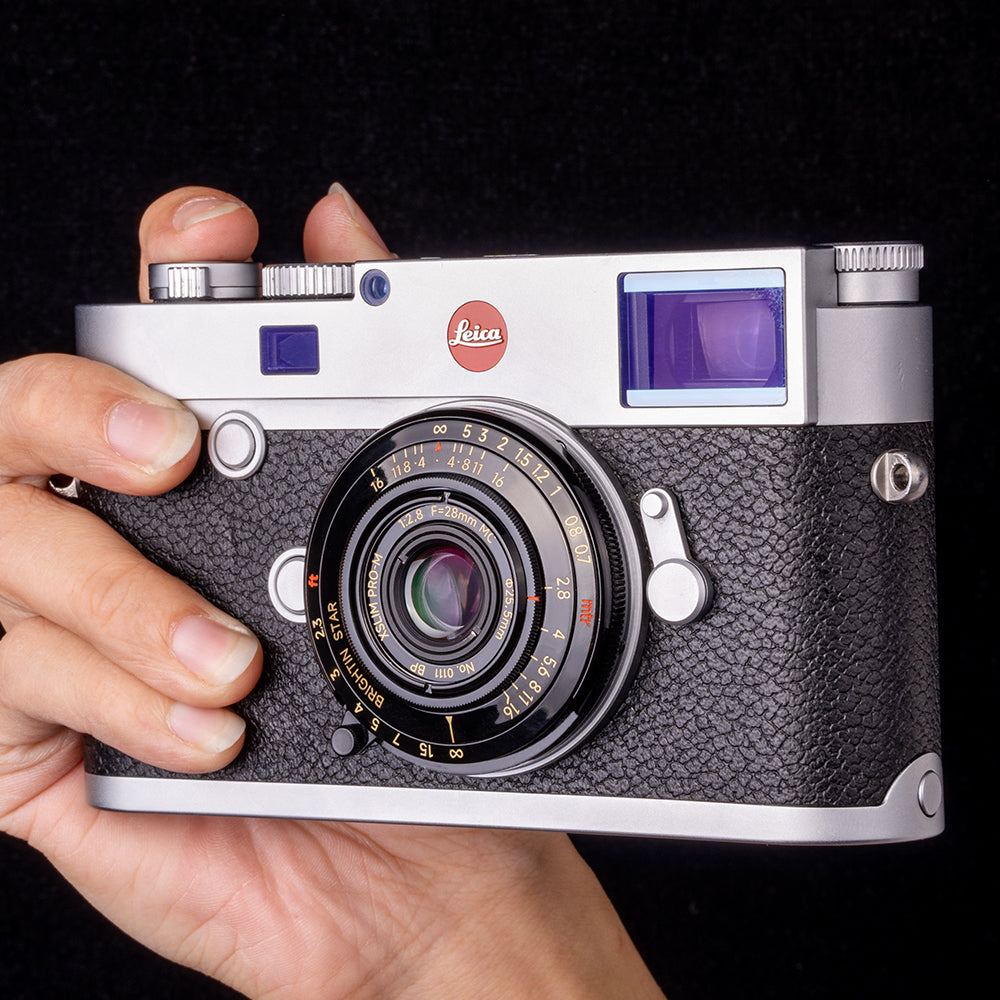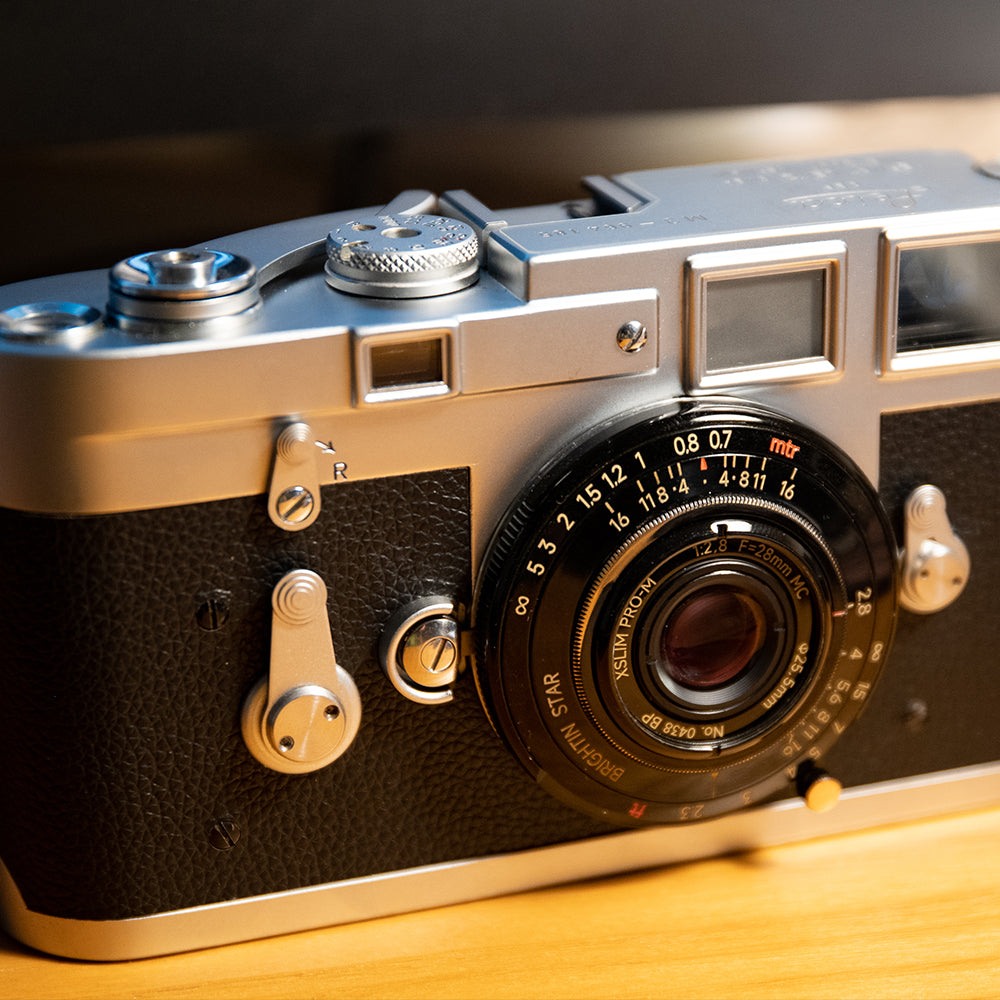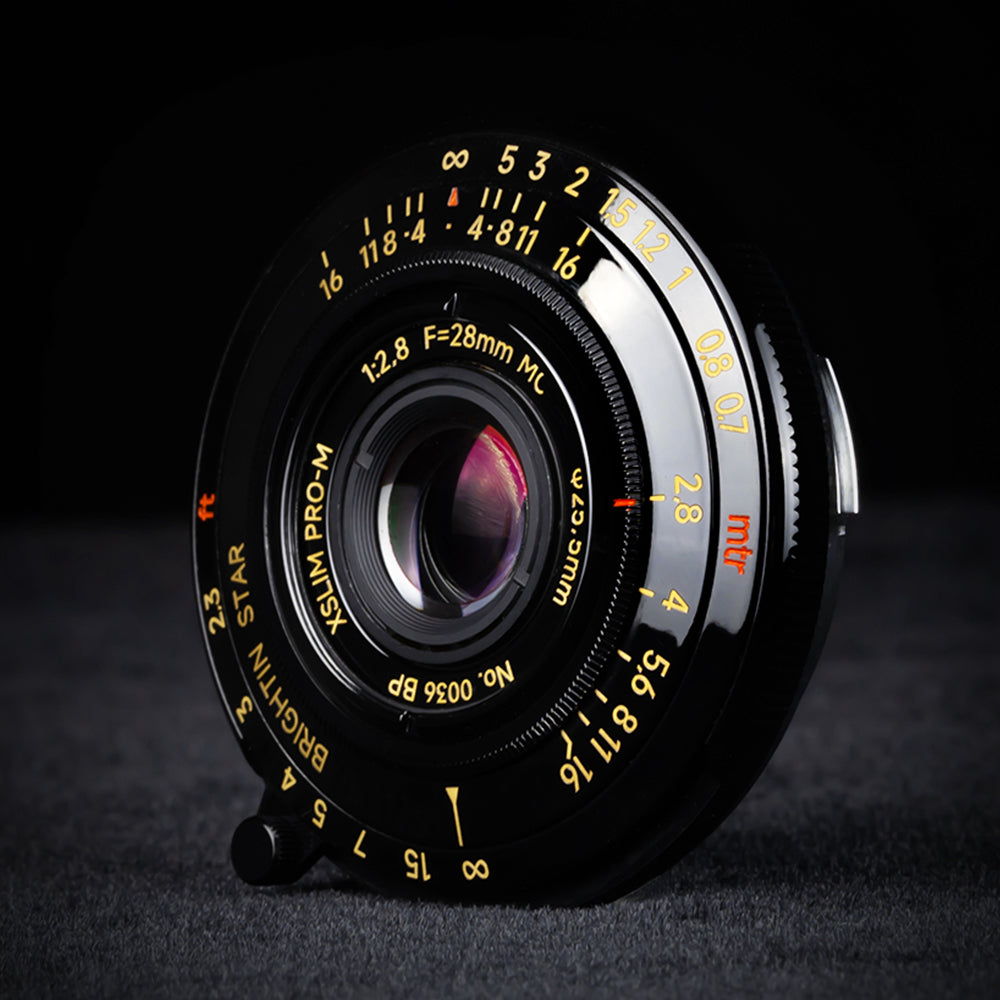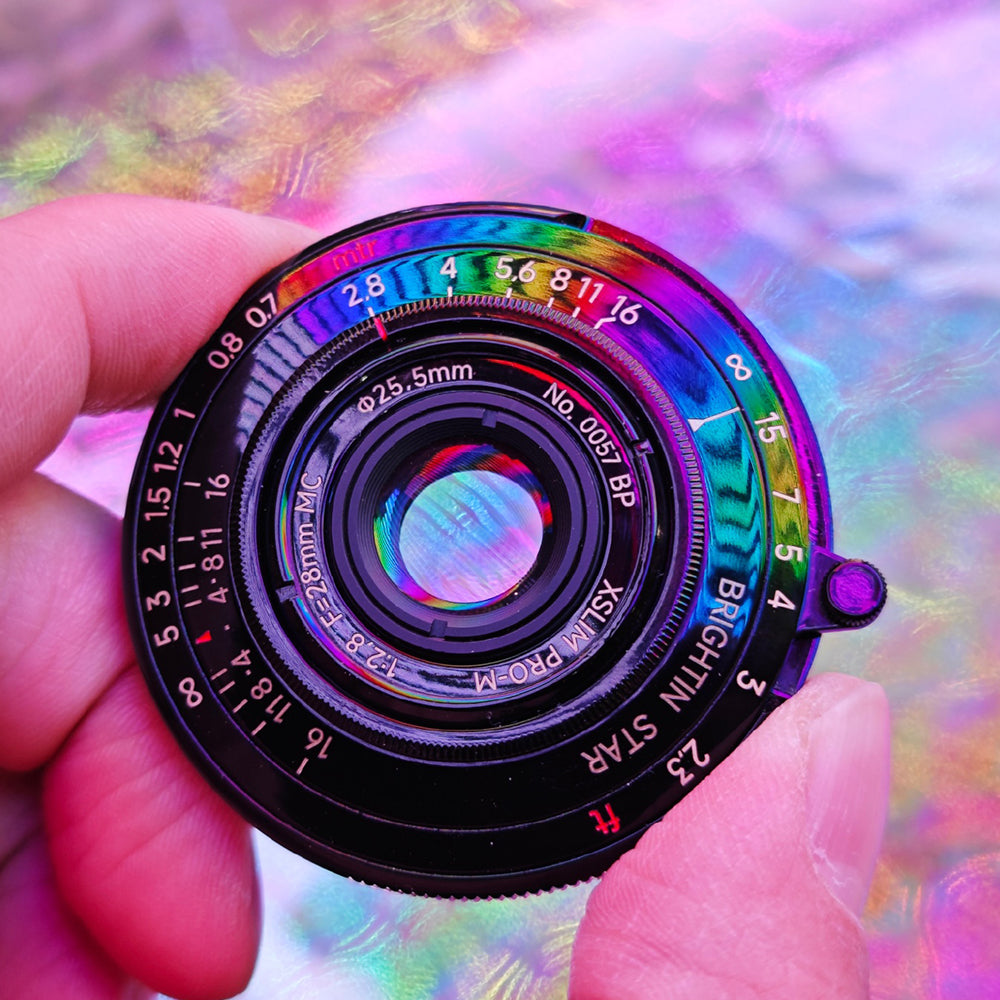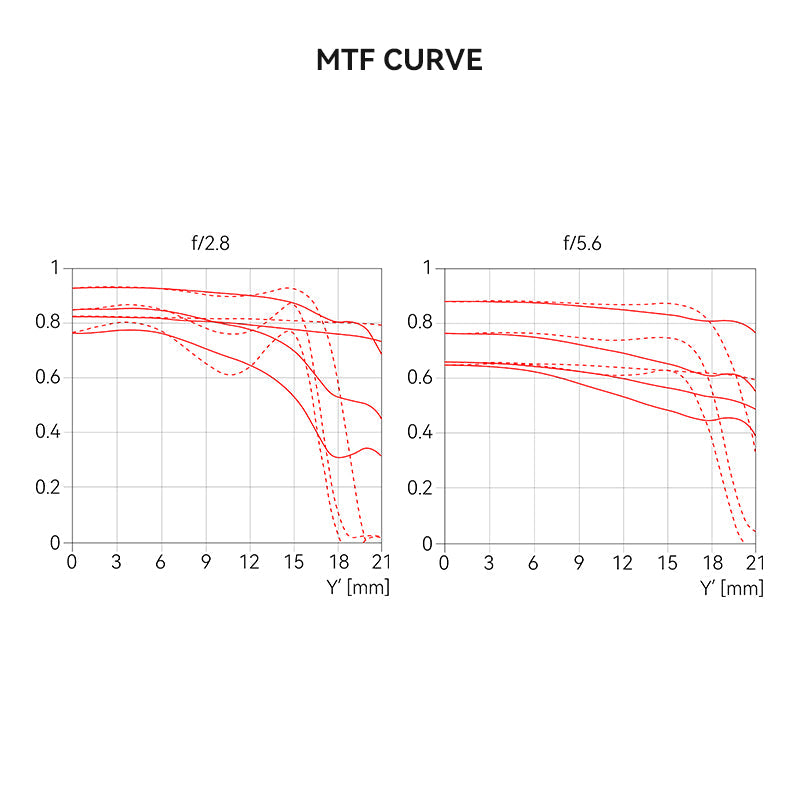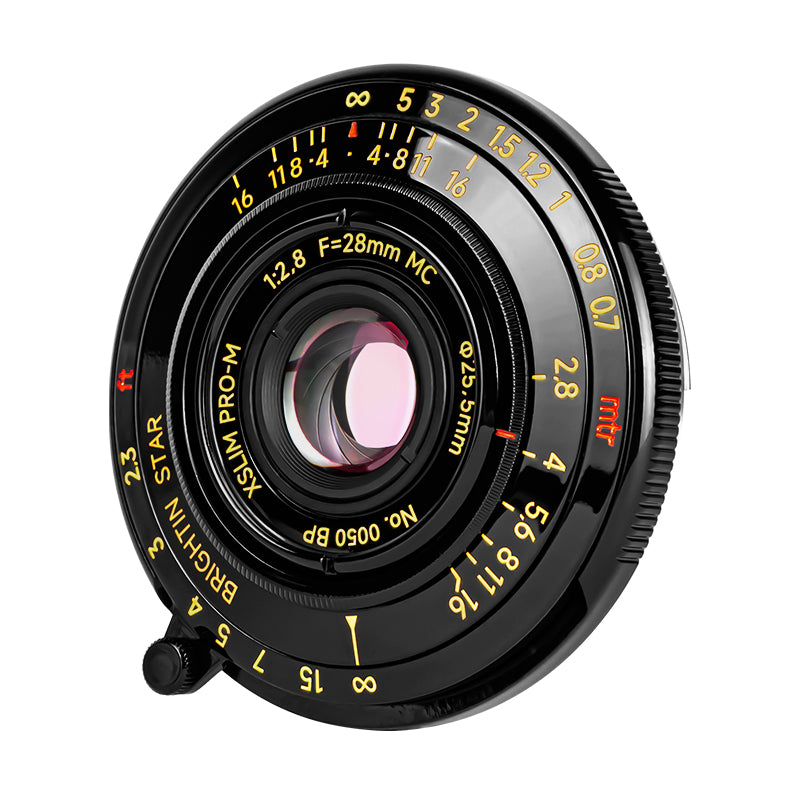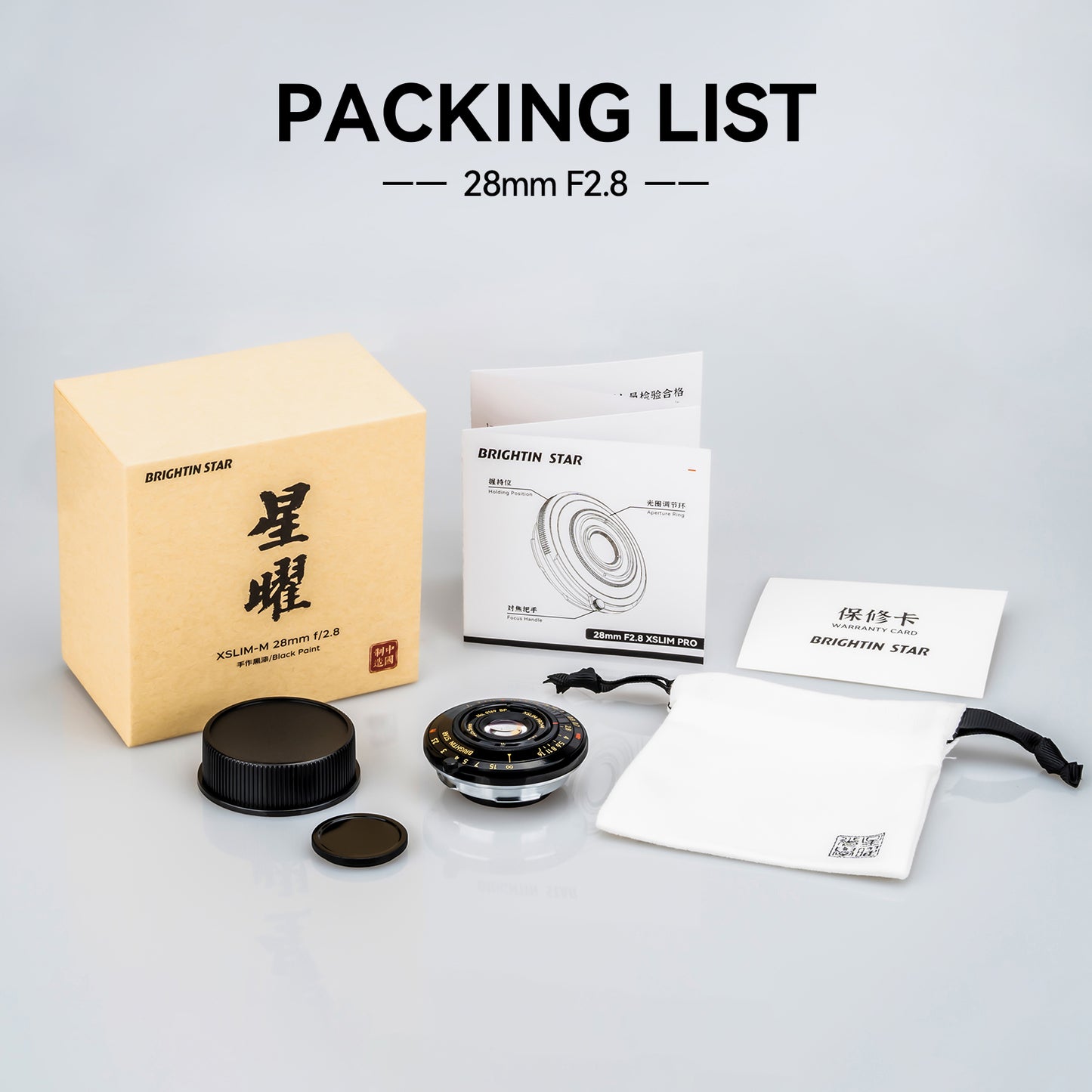 Feedback from customers
We always put the user's experience first, to do high value, high quality, playability and practicality of the good camera lens.
Carter Davis

This camera lenses is exactly what you expect it will be and more. I like to use this for candids, landscapes, and creative work. One of my favorite M43 lenses for the price and if you learn how to use it you can take stunning and neat photos. It is pretty durable and compact, just be wary of lense flares from the sun and focus peaking can be difficult.

Vyx

After a short real shot test, I fully trust this lens, which perfectly shows the wide-angle effect described in the description. The magnificent scene is displayed in front of my eyes like a giant movie screen, without the edge distortion of other inferior lenses, and the image is smooth and clear. Don't worry about manual focus, the lens has precise scales, so you can learn all this quickly. I am very satisfied with its appearance. The lens is made of all metal and matched with an exquisite packaging box. The super low price even made me think that I bought the wrong thing

Keith Feickert

I bought this lens to use on my Nikon Zfc with the ETZ-11 adapter. But on a trip to The Wave in Arizona, I decided to pair it up with my A7R4. The results are insanely not too far off from my $3,000 Sony 12-24 f/2.8 G Master. Of course, you have to use this lens within it's limits in order to get great results. Figure that out and you have a real gem here.

Jaykstah

I just got a refurbished Canon camera EOS m200 and attached this Brightin Star 60mm Macro Lens to it, I spent about half an hour in my backyard and took the attached photos with it. It is incredible value for the money, I would have rated this a PERFECT lens. You'll be all set to take incredibly high-quality macro photos for a very reasonable price!

cycleography

This is the first camera lens i've bought that worked exactly as expected and better than i thought. the focus ring is smooth and objects pop into focus very quickly. you can quickly set it to shoot in focus from a few feet to a few miles away due to the deep focal range. It gives a great fisheye effect up close but it's also passable if you want to try to correct it in post to look like a standard lens. It's honestly way sharper than i thought it would be..., you really cannot go wrong.

Brayan Ramos

Took a little bit of getting used to as a rookie photographer, but once I got the hang of it after a couple of tries, I love this lens! Absolutely gorgeous macro shots! I don't have many pictures of it actually taking close up macro shots, but it still takes amazing pictures outside of the typical usage. Used with Canon M50 MarkII